Switzerland's iconic design hotel, The Chedi Andermatt announces that its signature Japanese restaurant has been awarded one Michelin star
11 October 2017
Named The Japanese Restaurant the restaurant offers authentic Japanese cuisine including sushi, sashimi, tempura and teppanyaki, which is prepared in front of guests at the teppan grill. Seating just 46, diners can enjoy an intimate gastronomic experience. The Japanese Restaurant also offers the most extensive sake selection in Switzerland.
The Japanese Restaurant already holds 16 GaultMillau points and Executive Chef Dietmar Sawyere is proud to have brought further culinary acclaim to The Chedi Andermatt, saying: "To receive a Michelin star is a very great honour. I would like to dedicate this award to the team, for their commitment and professionalism."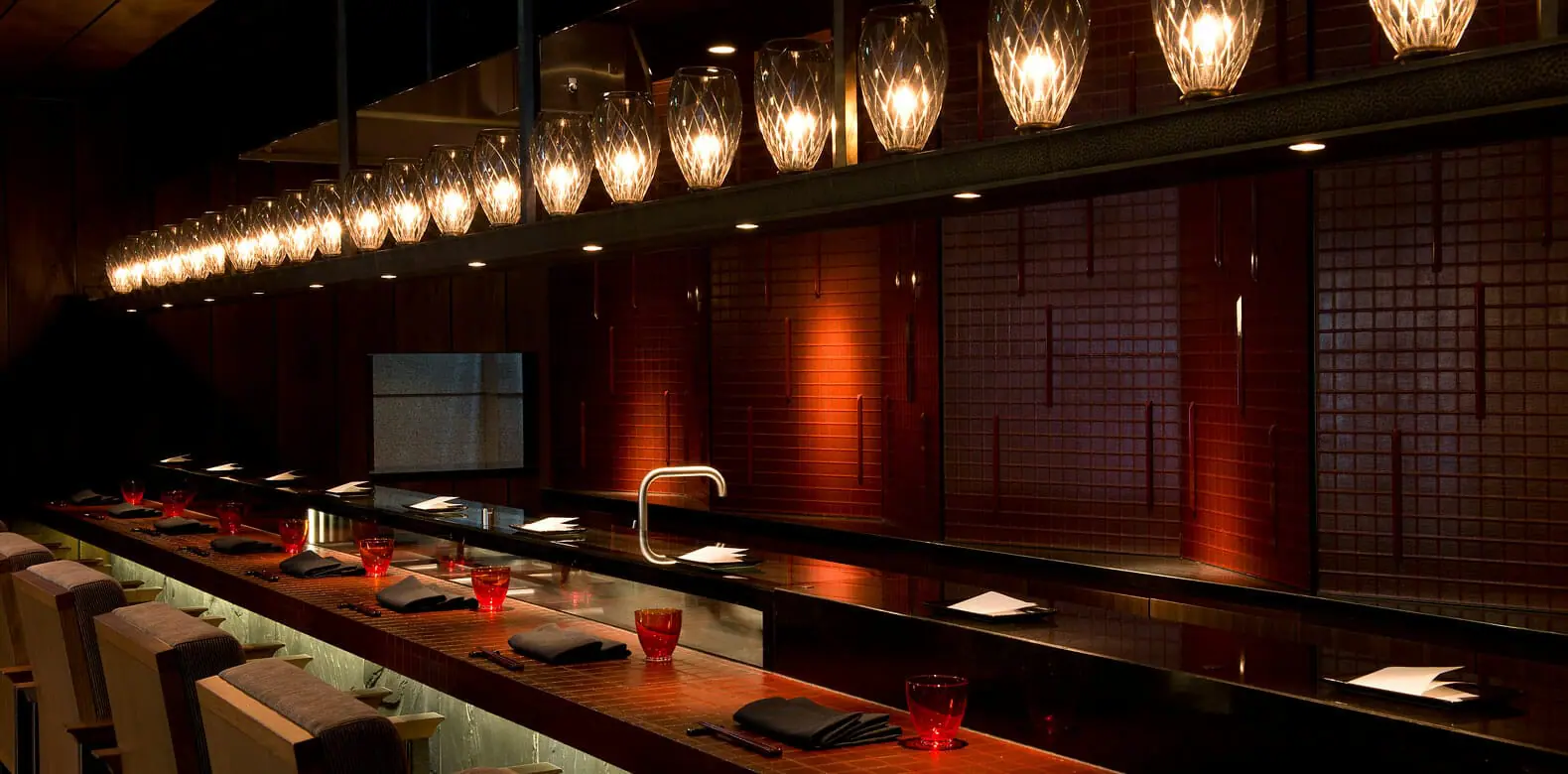 Working alongside Chef Sawyere, the award is confirmation of the continued creativity and passion of Japanese sushi master Taniguchi Kazuki and teppanyaki chef Yoshizumi Yutaro, whose authentic cuisine is combined with creative flair.
The General Manager, Jean-Yves Blatt said: "We are now one of only two Japanese restaurants in Switzerland to be given this accolade and we are truly proud that The Chedi Andermatt's concept has received this recognition."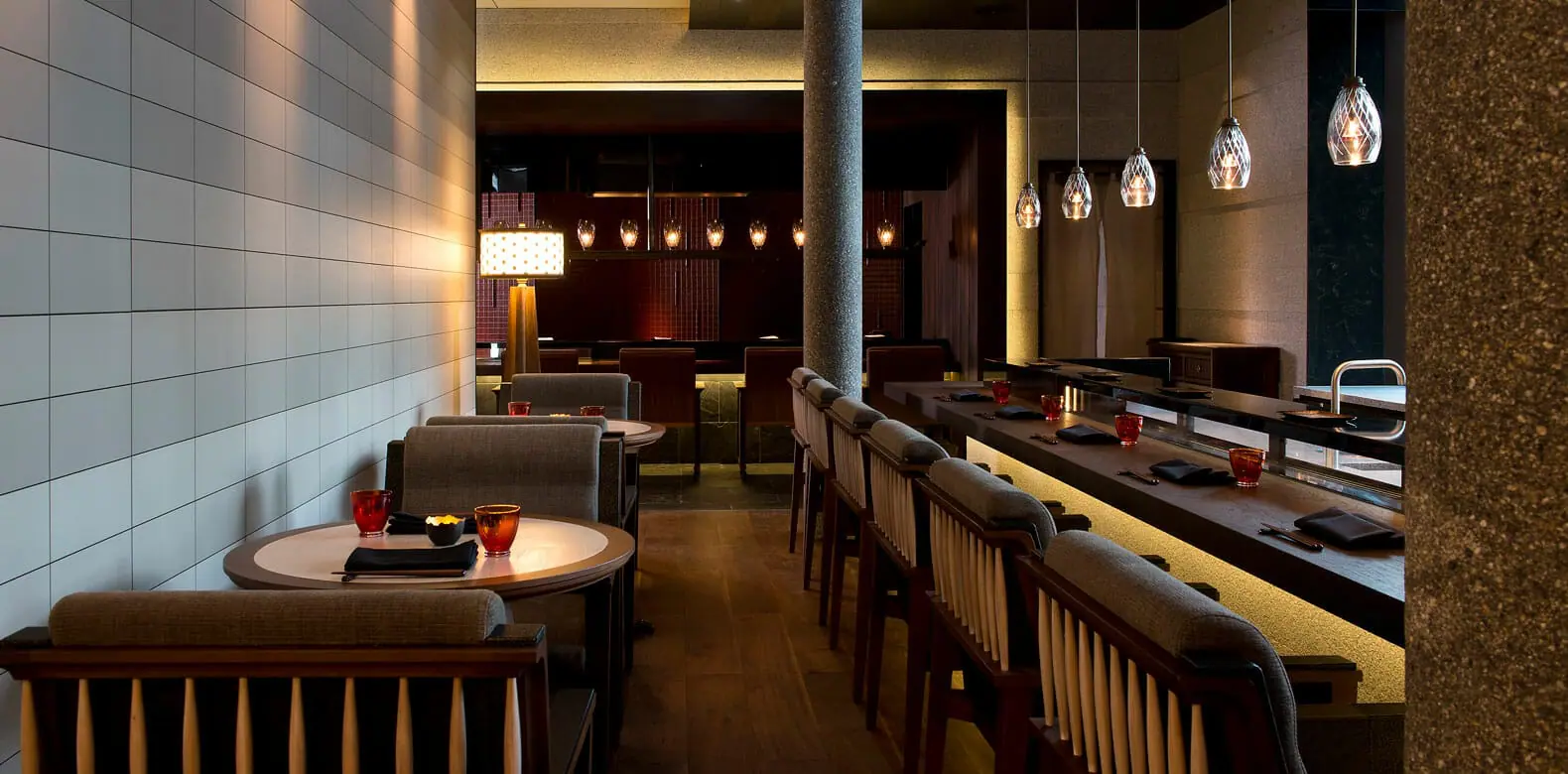 The Japanese Restaurant joins MEGU at The Alpina Gstaad as only the second Japanese restaurant in Switzerland to be awarded a Michelin star.
The Chedi Andermatt, which opened in December 2013, is one of Switzerland's most impressive hotels, designed by visionary architect Jean-Michel Gathy providing an unusual fusion of alpine chic and Asian zen. The hotel comprises 123 rooms and suites, and features an array of dining options and an award-winning Spa & Health Club.
---
About The Chedi Andermatt
Jean-Michel Gathy from Denniston Architects designed the property, combining alpine chic with Asian features, apparent in the hotel's 123 rooms and suites.  Dining options include Western and Asian cuisine at The Restaurant, The Japanese Restaurant, The Club House, The Chalet, The Wine & Cigar Library, The Lobby, The Courtyard, The Pool and The Bar and Living Room. The award-winning 2,400-square-metre Spa and Health Club uses exclusive natural products from ila, REN and Alpienne and includes a state-of-the-art health club, 35-metre pool and relaxation area.  
ABOUT GHM
Established in 1992, GHM (General Hotel Management Ltd.) is known for conceptualising, developing and operating an exclusive group of hotels and resorts. With an expansive portfolio and more projects in the pipeline, GHM prides itself in providing guests with an unrivalled lifestyle experience.
Each GHM property is an original. A symbiotic relationship between the hotel and the local culture enables GHM to provide guests with a genuine, close-up experience of the best each destination has to offer. The signature GHM style melds contemporary interpretations of Asian designs and distinctive local touches to create inspired, memorable spaces.
GHM's portfolio includes:
GHM properties currently under development:
The Chedi Luštica Bay, Montenegro
The Chedi Ninghai, Zhejiang, China
The Chedi Huangbai Mountain, Henan, China
The Chedi Khorfakkan, Sharjah, UAE
The Chedi Xinchang, China
The Chedi Zhudong, Hsinchu, Taiwan
The Chedi Club Zhudong, Hsinchu, Taiwan
The Chedi Residences Zhudong, Hsinchu, Taiwan
In addition to these, GHM has joined with like-minded partners and entered into meaningful collaborations to deliver innovative brands, continuing its legacy of setting new benchmarks of excellence in the hospitality industry.
Ahn Luh
Ahn Luh is a joint venture partnership forged among Duan Qiang, the co-founder and chairman of Beijing Tourism Group (BTG), Adrian Zecha, the visionary behind Amanresorts, along with Hans R. Jenni, President and Director of GHM and Duan Wei Hong, the founder of Great Ocean Group.
It is a brand that combines the essence of Old World Chinese hospitality in today's context of contemporary elegance, reflecting in its service, architectural design and interior décor, how tradition and modernity can intertwine to present an original, urban resort concept.
The Ahn Luh portfolio includes:
Ahn Luh Zhujiajiao, Shanghai (open)
Ahn Luh Lanting, Shaoxing (2017)
Ahn Luh Qiandao Lake, Hangzhou (2017)
Ahn Luh Yanqi, Beijing (2017)
Ahn Luh Zhangjiajie, Hunan
Tin Hotels
Tin Hotels is a mid-scale hospitality brand providing accommodation that is tasteful as it is affordable. It understands and reflects the lifestyle needs of its customers – one that demands breathtaking designs, the partaking of wholesome foods for one's holistic well-being, a consciousness and appreciation of local art and culture, an awareness of the larger eco-environment – so that its product offerings and services connect each guest to these same ethos, creating a sense of belonging to the Tin Hotels culture.
---
For more information, please visit www.GHMhotels.com or contact:
GHM Public Relations
General Hotel Management Ltd
32 Gilstead Road
Singapore 309075
T  (+65) 6223 3755
F  (+65) 6221 1535
pr@ghmhotels.com