Bleisure Travel by The Chedi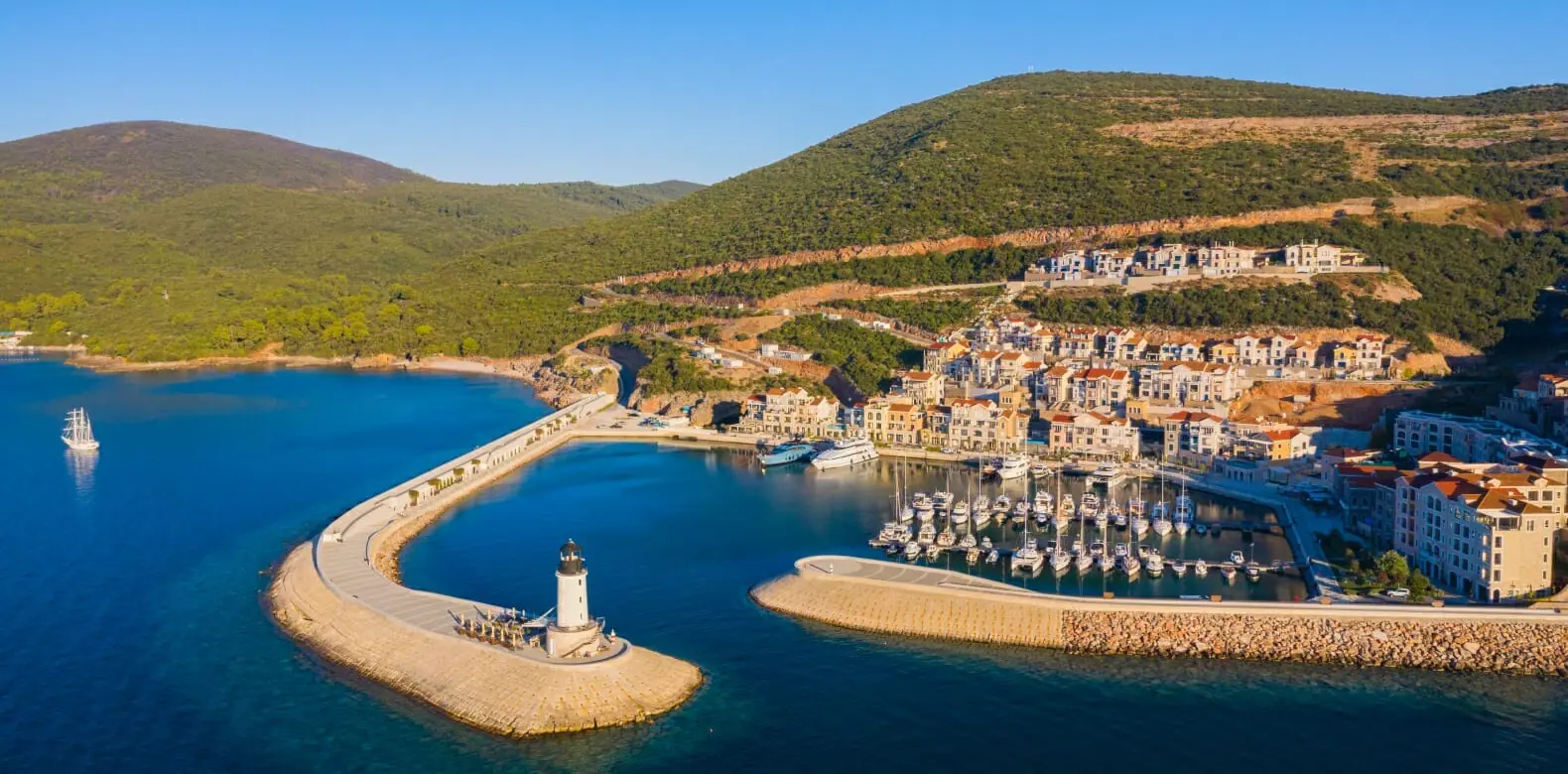 As featured on BLEISURE TRAVEL BY THE CHEDI
In 2023, the rise of remote work will still be a topic. Work from anywhere, bleisure travel, workcation, or any other form of this business-leisure travel hybrid is growing in popularity due to the blurring of work-life boundaries.
"By the end of 2022, the global bleisure tourism market was expected to reach $497.5 billion." – stated THE AMERICAN HOTEL & LODGING ASSOCIATION in their 2023 STATE OF THE HOTEL INDUSTRY REPORT. The same source mentioned that "Combination business/leisure trips ("bleisure") top the list as the type of business travel consumers is most likely to take in future […] In response to the pandemic, organisations adopted more flexible remote working policies, freeing […] employees to conduct business from anywhere."
Future Market Insights report predicts, "The amount the global bleisure tourism market is expected to reach is USD 2,967.1 billion by 2032".
Thinking about this topic, aren't we all bleisure travellers? When was the last time you went on vacation without checking your email?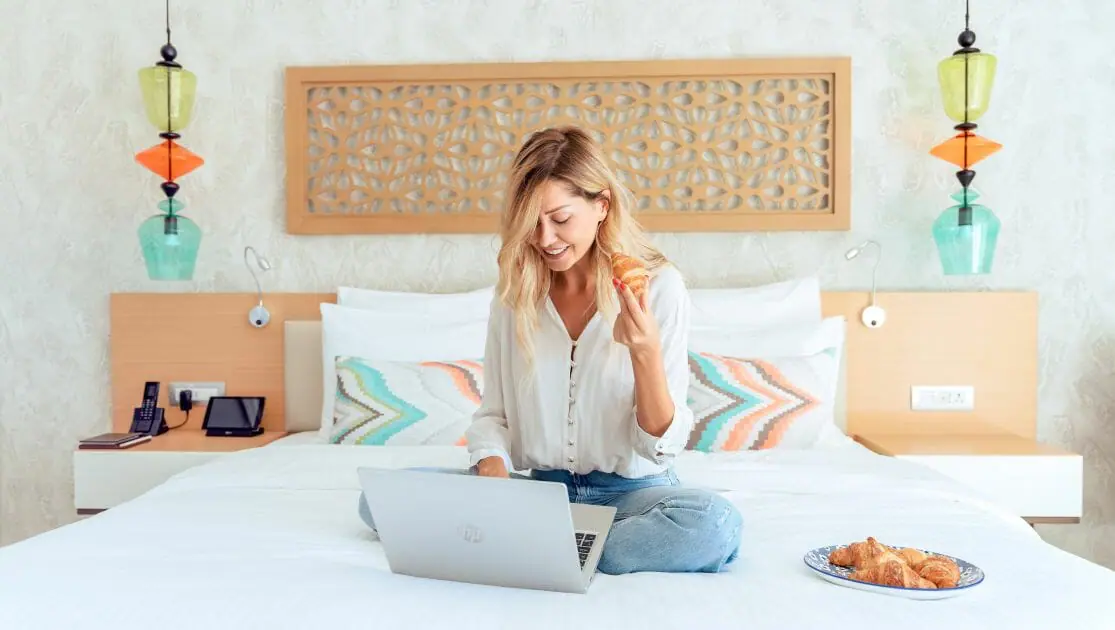 The Chedi Hotel & Residences Lustica Bay, a 5-star luxury hotel on the coastline of Montenegro, a member of The Leading Hotels of The World, represents a real gem offering a perfect environment for all remote work travellers. The hotel guarantees tranquillity and enjoyment, allowing guests who have trouble juggling business and personal obligations to be as productive as possible.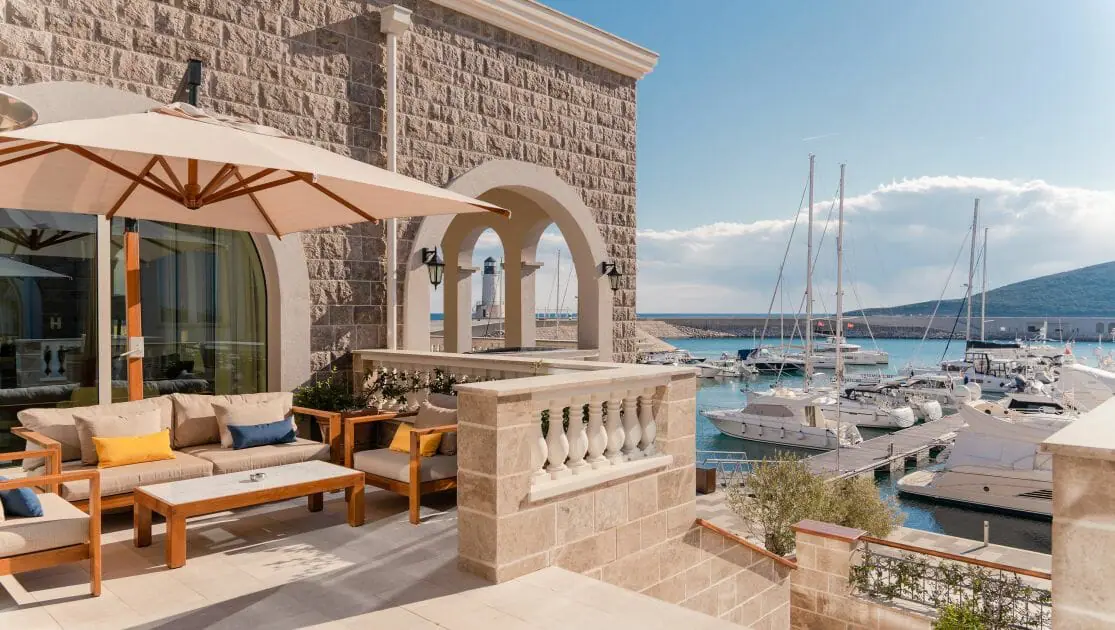 Whether travelling alone or with your friend, partner, or kids (whatever makes your travel less stressful), we are here to accommodate you. You can even bring a pet friend to keep you company.
We provide a wide range of services, from community activities to the spa, gym, personal training, and The Playroom. The fact that there is free and fast Wi-Fi available throughout the hotel, the marina promenade, and even the beach may be the most significant thing to note. This allows you to find your own space for uninterrupted and effective working. Not to mention the lengthy beach strolls along the Lustica peninsula's one, two, three, four, or even more beaches.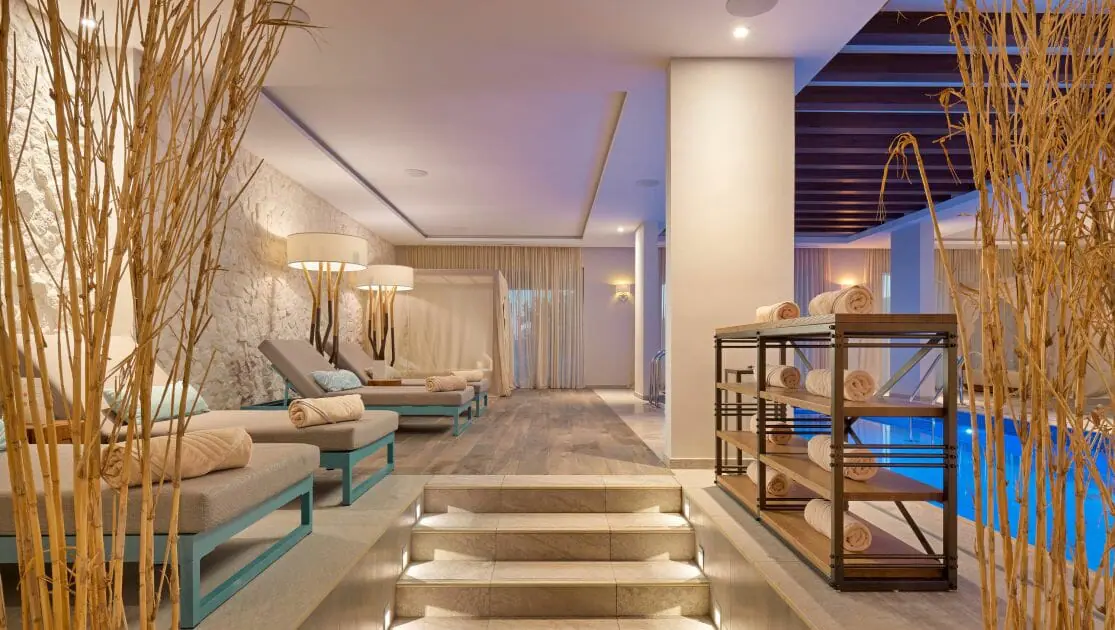 Travelling for an extended period, occasionally, adds stress to those who have a family at home, especially young children. Women in business, who are compelled to travel every 2-3 months or even more frequently, find this position particularly challenging. The ideal option would be bleisure travel, and here at The Chedi, we welcome your family. We look after them while you do your work-related tasks. Now that you will spend less time apart from your loved ones, you can enjoy the trip.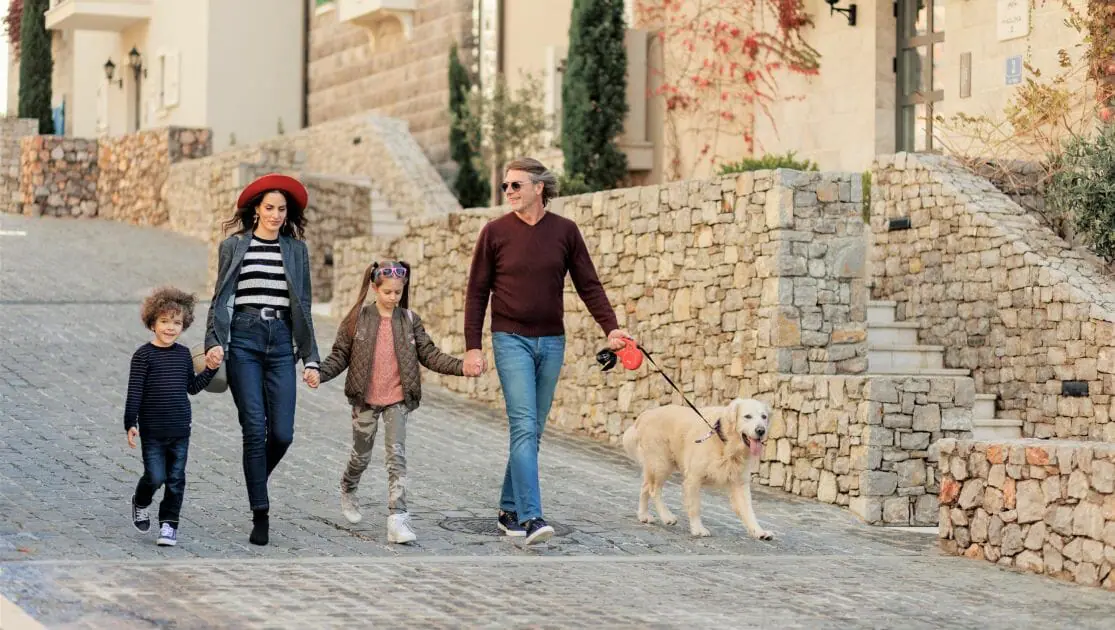 Bleisure travel would benefit solo travellers by allowing them to experience new things, learn about different cultures, get inspired for their careers, and feel more productive.  If you are a solo traveller, read our recent blog about 8 Things You Can Do at The Chedi Lustica Bay When Traveling Solo for more information.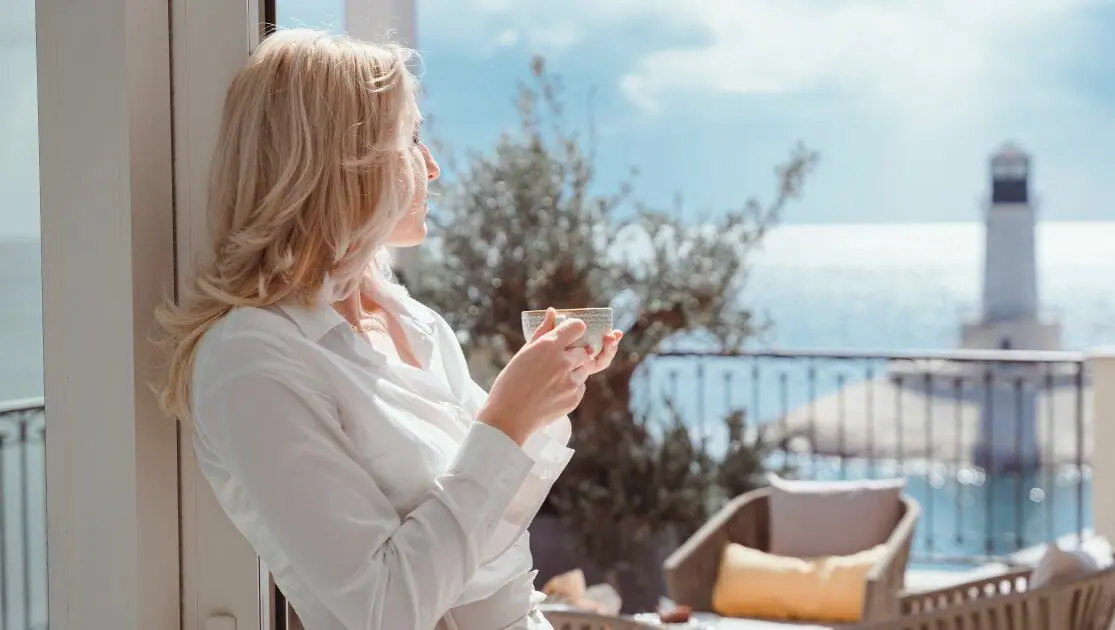 Even employers today are re-evaluating their employees' benefits, with some allowing them to work during vacation or to rest during work, with the final goal of increasing employee empowerment, satisfaction, and productivity.
The recent challenging years have made us realise that we need to focus on our biggest luxury, the outdoors. We have built around that fact and have designed a range of daily activities for our guests to enjoy the outdoors (and even indoors), such as boot camps, running, (e-)biking, hiking, sailing, kayaking, swimming, tennis and many more.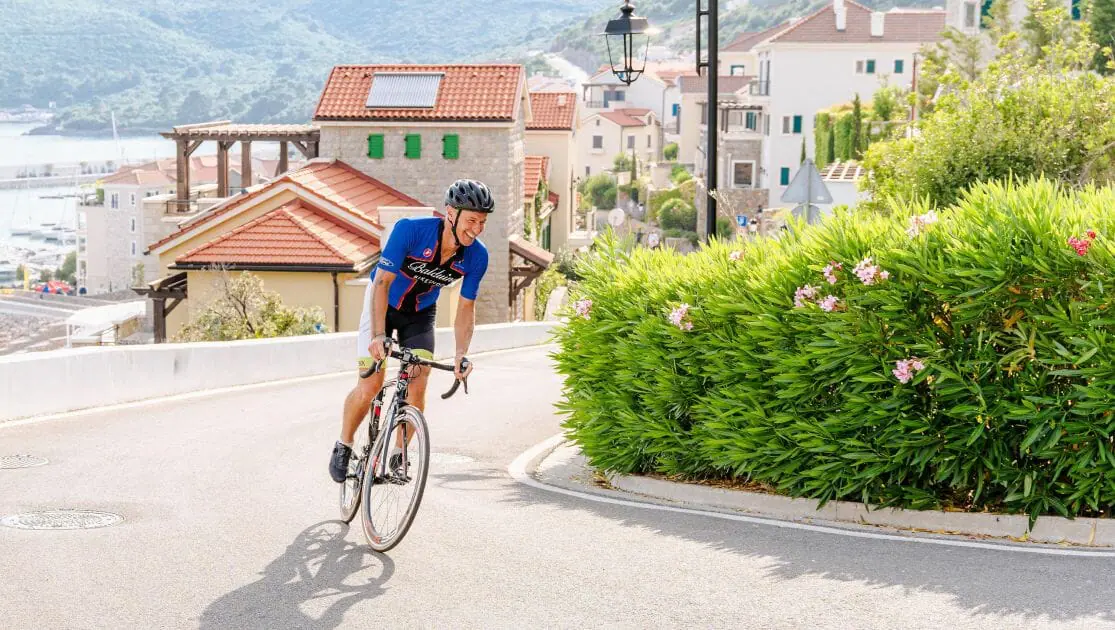 The food we serve represents an array of delicacies based on the concept of Mediterranean cuisine spiked up by the freshness of herbs from our garden. And when it comes to our cuisine, we crave authenticity. Local ingredients, local tastes.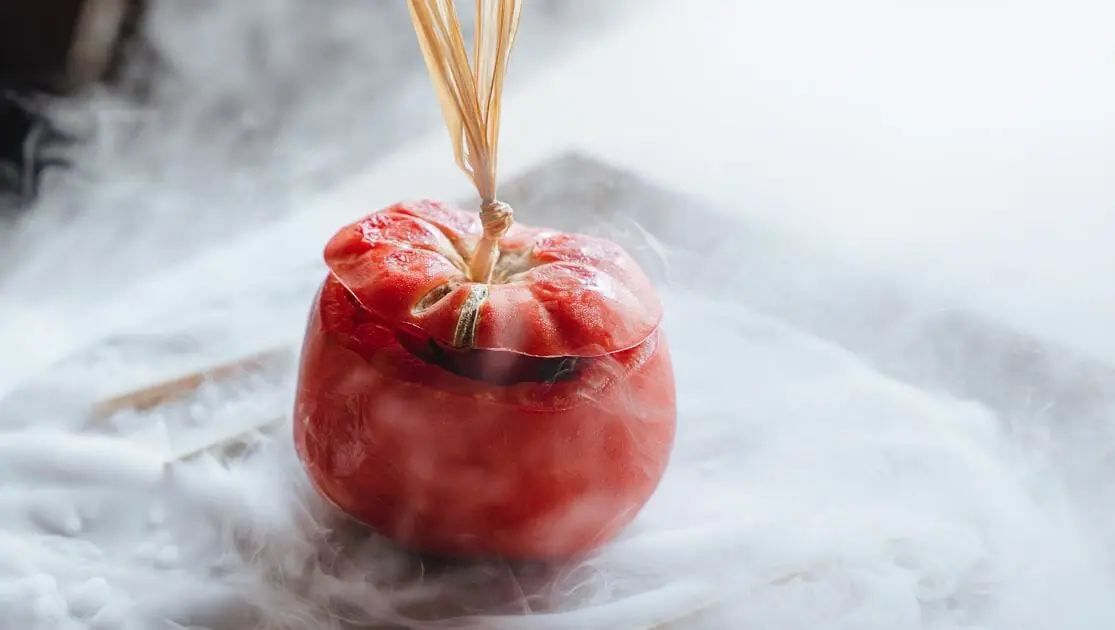 "There is something quite magical about the light along the Adriatic coast. Soft and gentle in the morning, it of course gets stronger during the day. It is clean, bright, and a call to action. Get up and get going, it calls to you." – said Mr. Kingsley.
Mr. Anthony Kingsley, the London-based travel agent and copywriter, was our recent Work from Anywhere guest.  We learned during the most delightful lunch at The Rok Beach Bar & Lounge that he had decided to travel to Montenegro and set himself on a mission to write a guide, from his own experience, on how to visit Montenegro in a different way. Mr. Kingsley, a businessman, husband, and father, needed a new perspective and a new workplace to attempt to live a more balanced life, at least for some time, and give health a higher priority.

You can read more about Mr. Kingsley's experience during his Work from Anywhere stay at The Chedi Lustica Bay, Montenegro, here:
We thank Mr. Kingsley for being our guest. Although working remotely, we can say that he was connected, seen, and heard.
You are still on time to get inspired. Book your 2023 STAY WITH US and unlock a 25 % discount, or book our SPECIAL LONG STAY WINTER OFFER before it's too late. If you want to stick to healthy lifestyle rules, we created a special program to help you focus on yourself and guide you through finding your purpose and achieving your goals,  THE CHEDI SIGNATURE WELLBEING PACKAGE.
In March, we celebrate national cuisine and local traditions whilst preparing various savoury dishes using wild chicory – žucenica. This authentic coastal wild edible plant has the status of a national plant harvested in the fields. Read more about it in our Winter calendar.
If all the above makes you rethink your travel plans, contact us so we can take planning off your shoulders. See you soon.
---
Do you need a change of scenery, or are you looking to increase your productivity while maintaining a work-life balance? Take advantage of our special offers and plan a bleisure trip with The Chedi Hotel & Residences Lustica Bay – the perfect picturesque environment for remote work travellers.