Celebrate the Beauty of Love by the Bay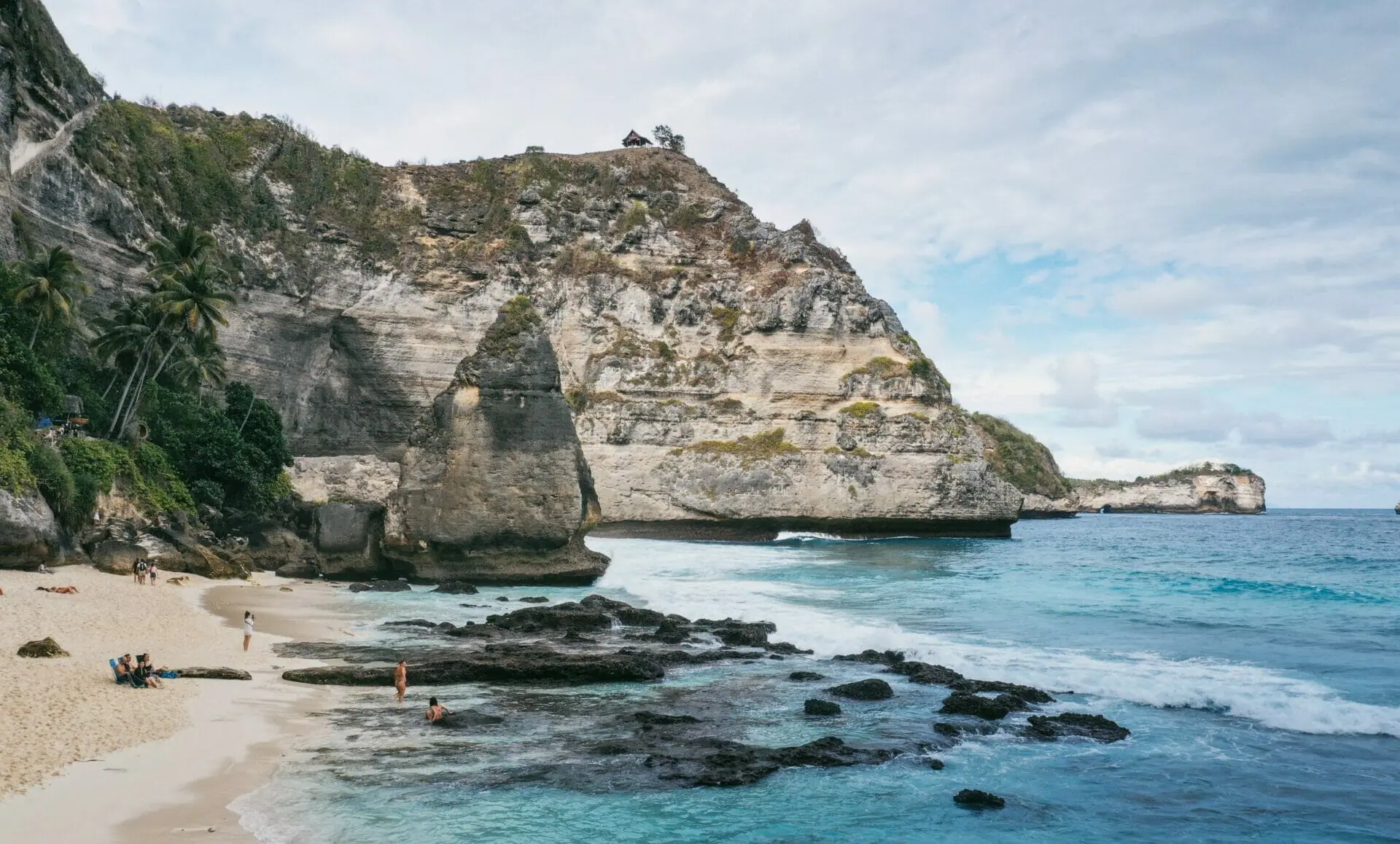 Montenegro, the jewel of the Balkans, boasts sun-drenched beaches and mountainous terrains that attract thousands from across the globe each summer. Despite its small population of 630,000, this picturesque destination is no stranger to tourists and outdoor enthusiasts who visit to bask in Montenegro's breathtakingly natural beauty. Hidden within this picture-perfect destination is Lustiça Bay – a fantastical paradise for a romantic couples' getaway. Secluded and dreamy, this magnificent nook off the Adriatic coast offers sweeping views of sprawling hills, sparkling waters, fjord-like bays, beach stretches and captivating sunsets.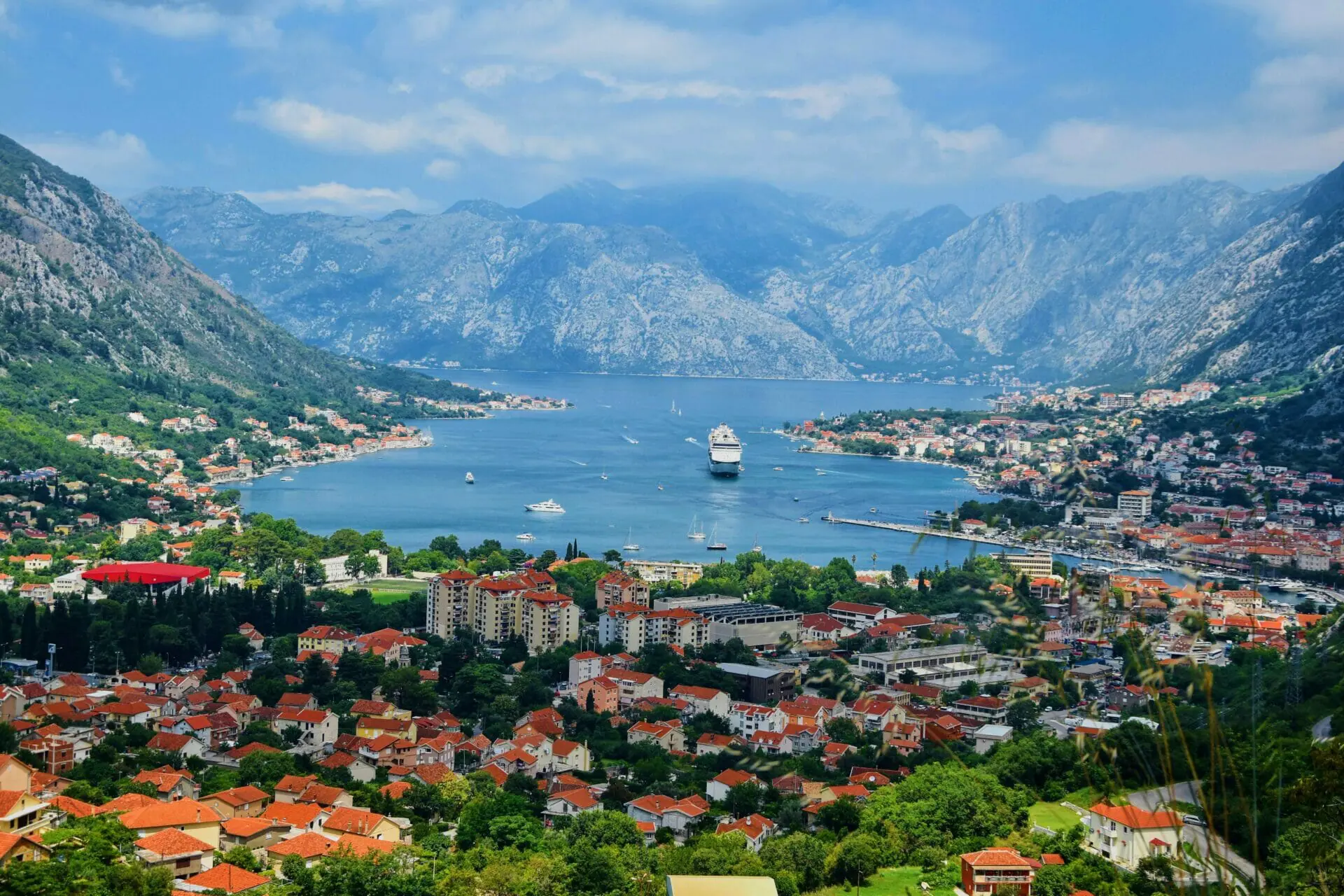 Credits: Unsplash_Olga Brajnovic
Destination Weddings
Recently voted the most popular place in Europe to tie the knot, Montenegro offers couples the opportunity to exchange their vows against the incredible seascapes of the whole region. This majestic setting is the ultimate au-naturel backdrop for the most spectacular weddings. The Chedi Hotel & Residences Lustiça Bay offers thoughtful wedding packages supported by expert event planners to arrange every detail of the nuptials – including ceremony arrangements, catering, decorations, guest accommodations, transportation and excursions(best places). Enjoy a waterfront ceremony on a private beach with an outdoor pool for an intimate al fresco celebration to celebrate love.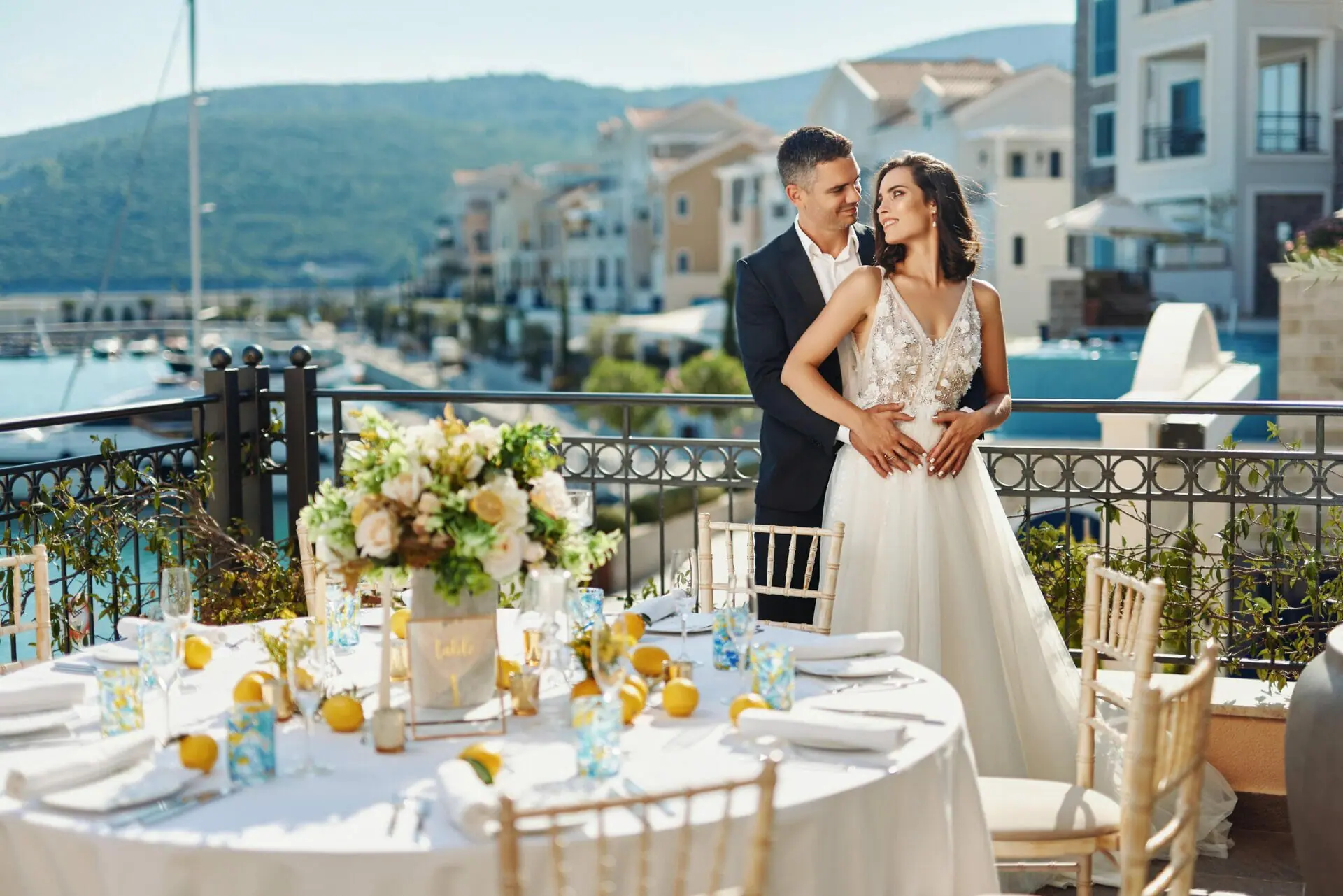 Credits: Zoran Radonjic 
An Unforgettable Honeymoon
Pristine coastline, untouched nature, and charming traditional villages – Montenegro captivates couples as they find contrasting characteristics all in one place. The inviting beaches encourage a lackadaisical rhythm where one can enjoy quality time in shimmering seas, enchanting white cliffs and romantic views over the azure bay. This fairy-tale setting is ideal for honeymooners to escape everyday life and mark the start of a new life ahead with one another.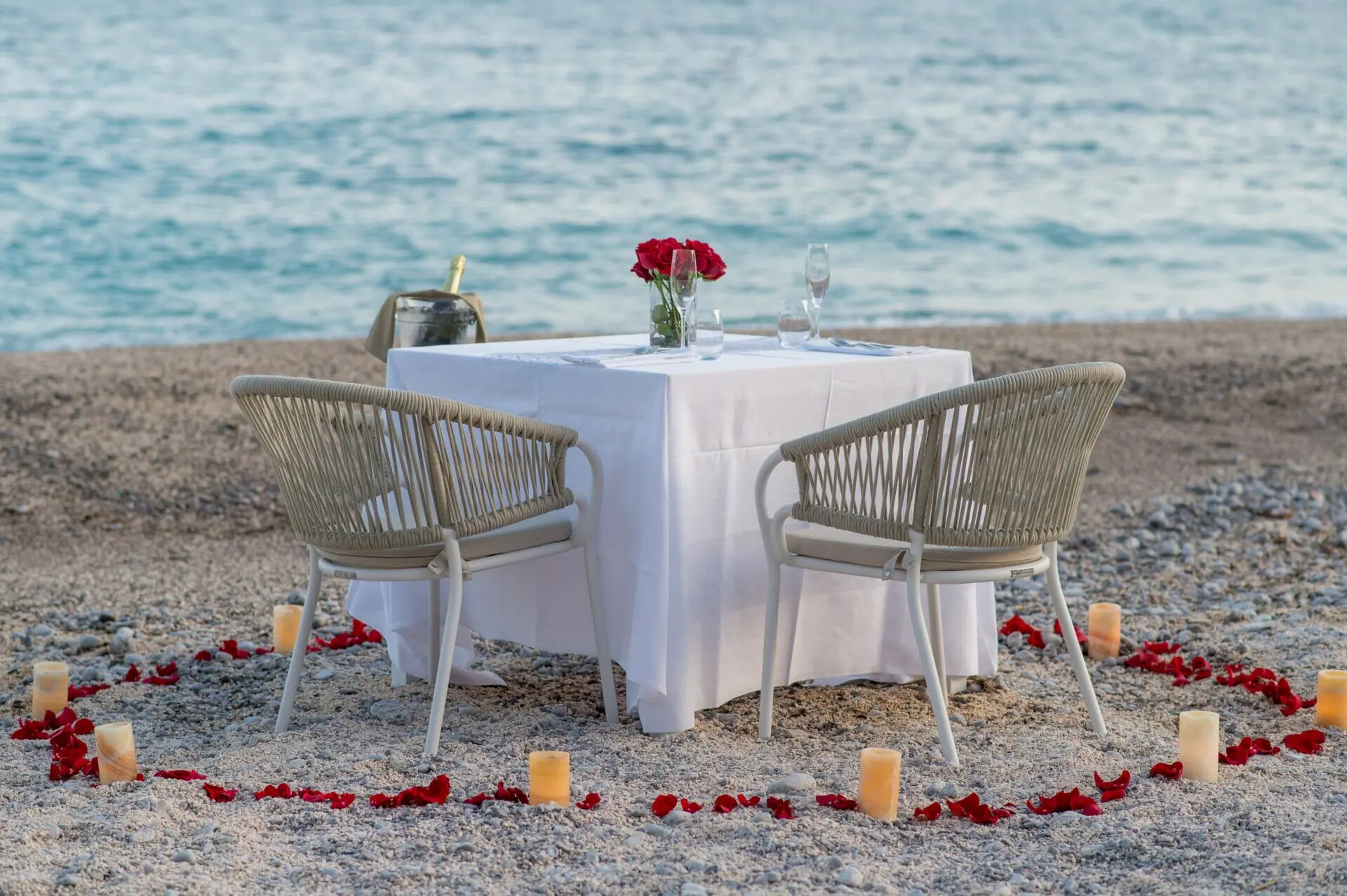 Adventure & Activity
Lovers who bond over thrill and adrenaline can immerse themselves by the bay with world-class water sports, including paddle boarding by the coast, sailing along the Lustica Peninsula to the Blue Cave, diving, and kayaking; while on land, they can tour across town on bikes, hike up the hills and tour the mountains on a jeep safari. The Chedi Hotel & Residences Lustiça Bay provides a list of exciting outdoor activities for couples to get their hearts racing with options for tailor-made travel itineraries to suit each guest's preferences.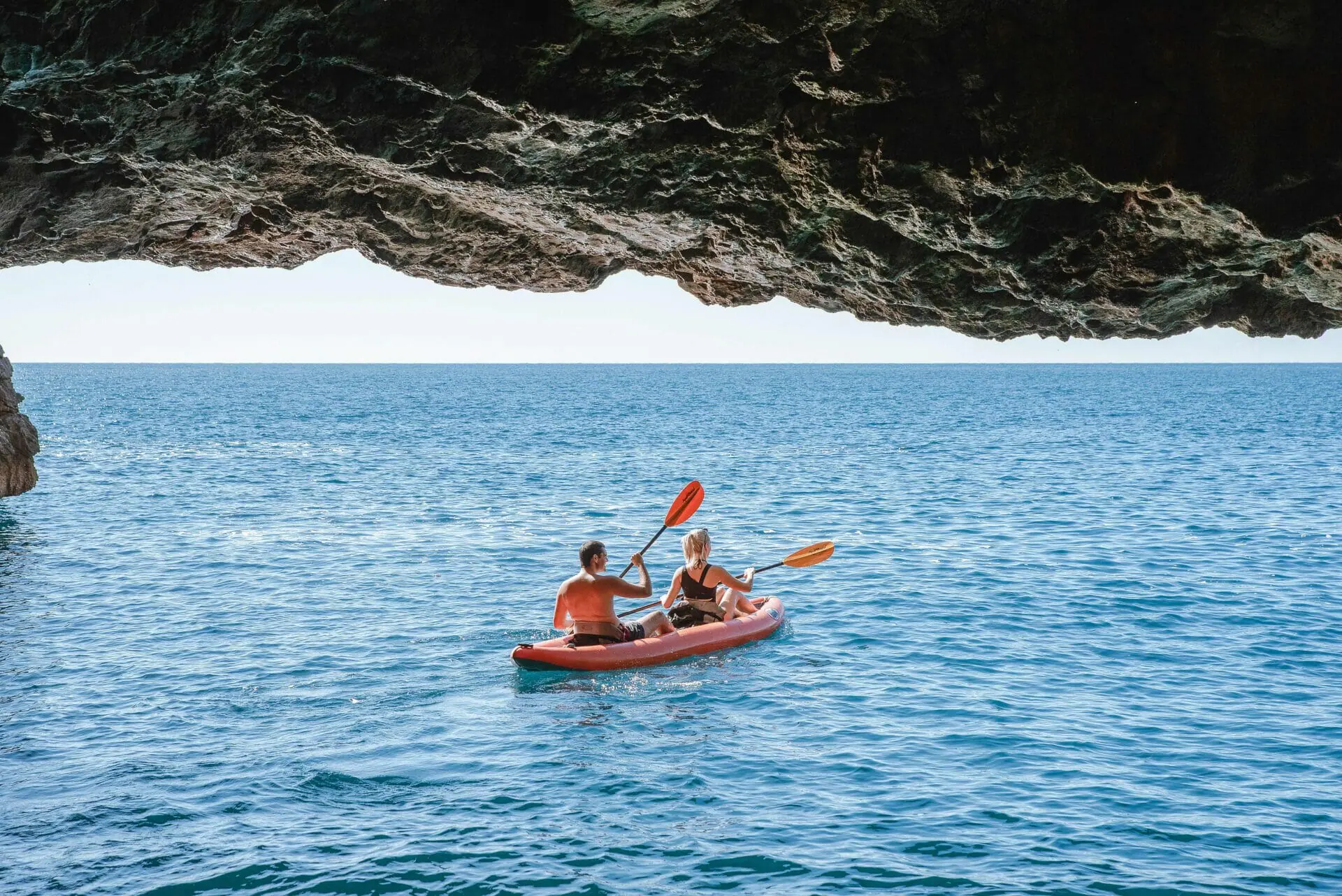 Wellness & Wellbeing
The Chedi Hotel & Residences Lustiça Bay is a sanctuary for premium well-being and wellness therapy. With a focus on guest comfort, the hotel offers a luxurious spa with an extensive menu for treatments, massages, and more. Bask in the romantic and sumptuous enclave of The Spa, where couples can find privacy, healing and wellness. Relax and unwind with the spa programme developed in Bali, India and Tibet, borrowing the origins' cultural traditions in a modern and luxurious manner. Indulge in a couple's full-body massage therapy and melt away stresses, reawaken from rejuvenating facials, and enjoy the indoor spa pool, outdoor infinity pool, sauna and steam rooms to complete the experience. The hotel offers a complete wellness experience for guests looking to relax and rejuvenate.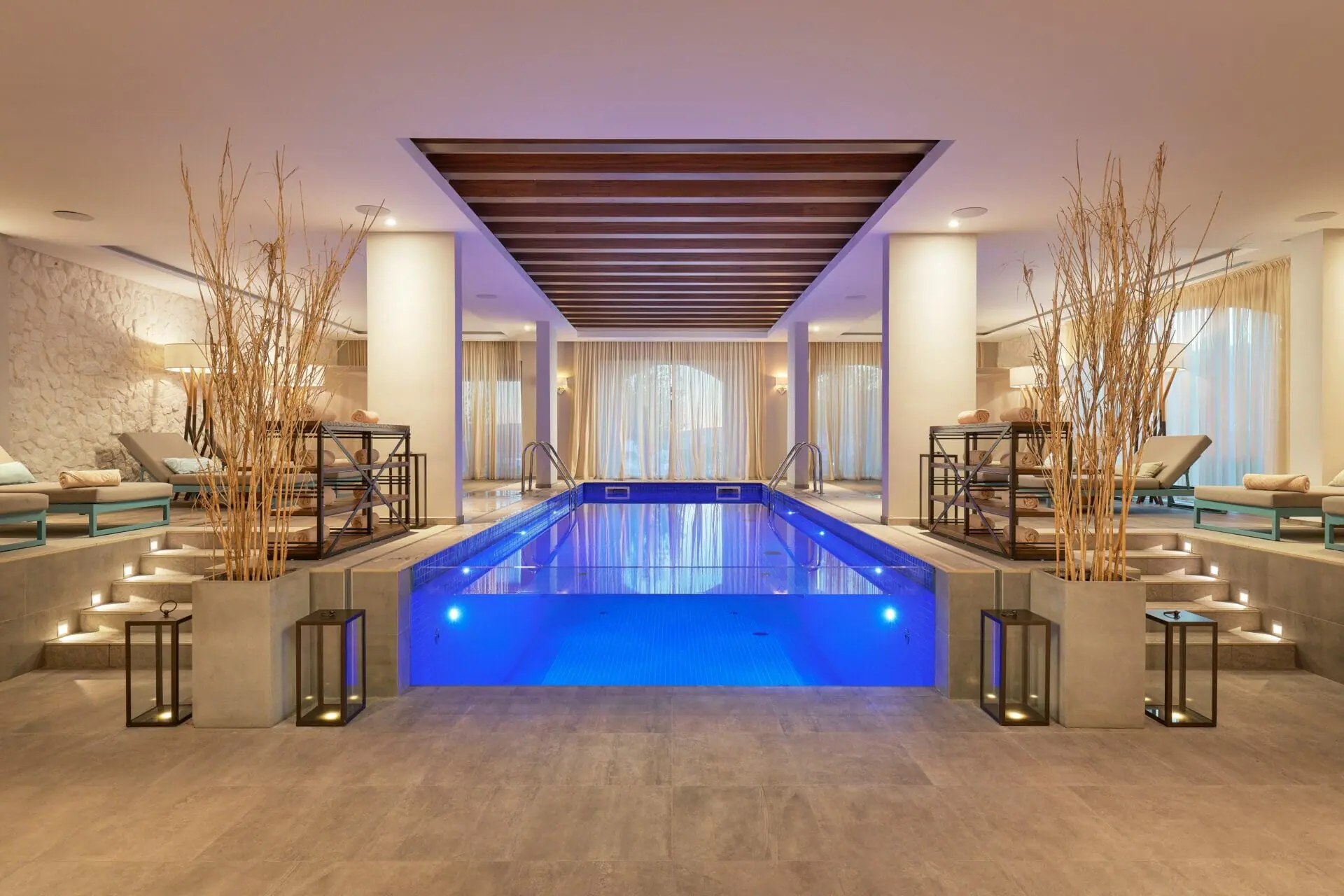 Culture & Cuisine
Montenegro's geographic location makes Lustiça Bay a culinary destination rich in flavour, tradition and history. The hearty cuisine comprises of a delicious medley of Mediterranean and Central European influences, emphasising the power of simplicity through fresh ingredients. At The Chedi Hotel & Residences in Lustica Bay, guests can indulge in exquisite gastronomical experiences featuring vibrant local flavours in the most luscious environment. The hotel offers alfresco dining options, integrating openness and the stunning natural backdrop into the meal. Sip on sundowners on the natural rock terrace of The Rok Beach Bar and Lounge with panoramic views of the cliffs and shorelines before stepping inside the romantic hotel's main dining areas, such as The Restaurant or The Spot, for refined Mediterranean dishes with a contemporary twist.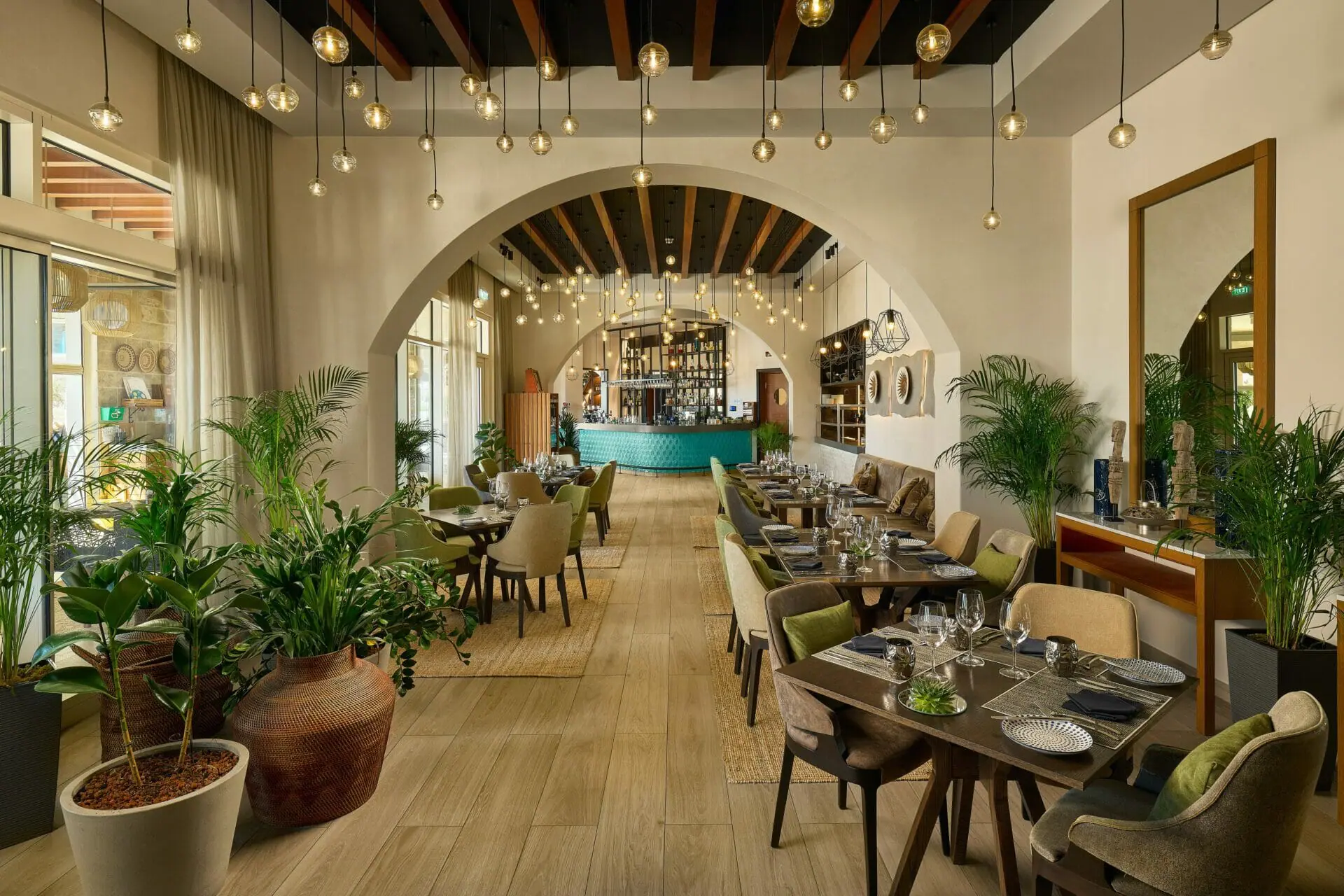 For special romantic occasions such as honeymoons, anniversaries, Valentine's Day or an intimate date night, the team at The Chedi Hotel & Residences in Lustica Bay is ready to provide personalised service to cater to your every need to create an unforgettable experience. This romantic getaway will be one to remember.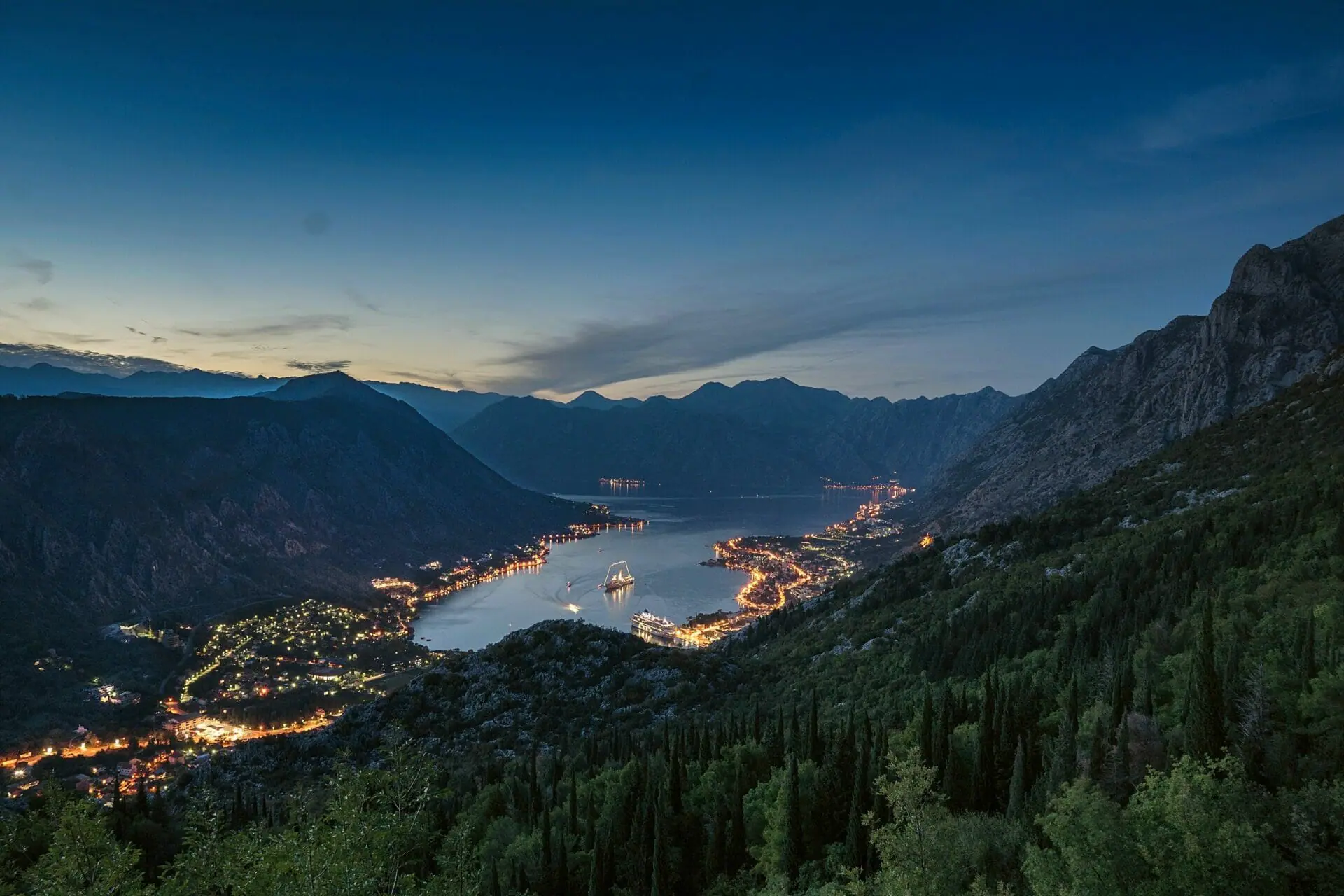 Credits: Unsplash_Dragisa Braunovic
---
Escape to the idyllic haven of Lustiça Bay and celebrate love in the heart of Montenegro. The Chedi Hotel & Residences in Lustica Bay is ready to provide personalised service to cater to your every need to ensure that this romantic getaway is one to remember.