Five Ways to Beat the Heat in Sharjah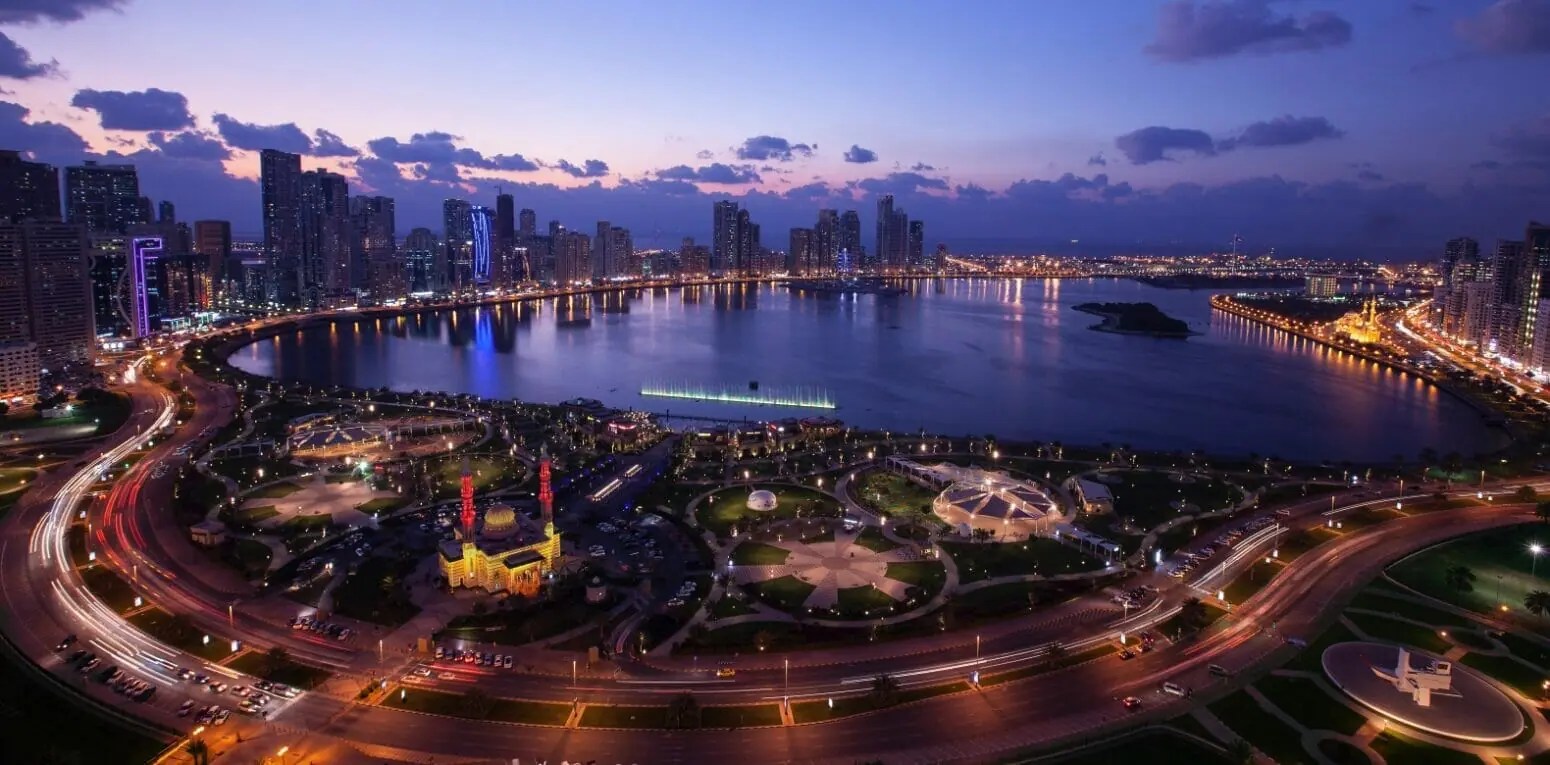 Sharjah is rapidly making its mark as one of the rising tourism stars in the Middle East. The emirate, long a beacon of culture in the Arab world, has established itself as one of the most intriguing destinations in the region. In fact, Sharjah is winning kudos as an understated, intellectual alternative to Dubai and Abu Dhabi, it's neighbour and near-neighbour respectively. Although various elements mark it out as different, Sharjah shares with its brethren in the UAE and elsewhere on the Arabian peninsula the same climate. Winters by the Gulf are absolutely idyllic, with balmy days and breeze-cooled evenings supplying near-perfect conditions. The summertime heat can be slightly more of a challenge, at least when it comes to outdoor activities. Thankfully, some of Arabia's most respectfully curated heritage sights, world-class museums, art galleries as well as pursuits like shopping and dining mean there are plenty of ways to appreciate Sharjah.
1: ART
Home to everything from hip contemporary galleries to celebrations of traditional calligraphy, Sharjah has a well-founded claim to have the most rounded art scene in the UAE. Indeed, the emirate has been hosting its own Biennale since 1993, when the idea of franchising the Louvre and Guggenheim in Abu Dhabi would have been dismissed by most as a far-fetched fantasy. The upshot of this long-standing commitment to artistic mores is a febrile climate that will appeal equally to art connoisseurs and the merely curious. From The Chedi Al Bait, Sharjah, it's a short hop to Sharjah Art Area, which is part of Heart of Sharjah, a far-reaching historic preservation and restoration project that has reinvigorated the cultural life of the emirate. Anchoring the area is the Sharjah Art Museum, which covers a range of bases including rotating exhibitions by contemporary Arab artists and winners of the Biennale as well as older works by (notably) European Orientalists. Equally compelling is the Maraya Art Centre. A social and artistic hub in the thick of Al Qasba – a canal-side complex packed with cafes, shops and restaurants – the institution hosts cutting-edge contemporary exhibitions and acts as a meeting point for local artists and creatives.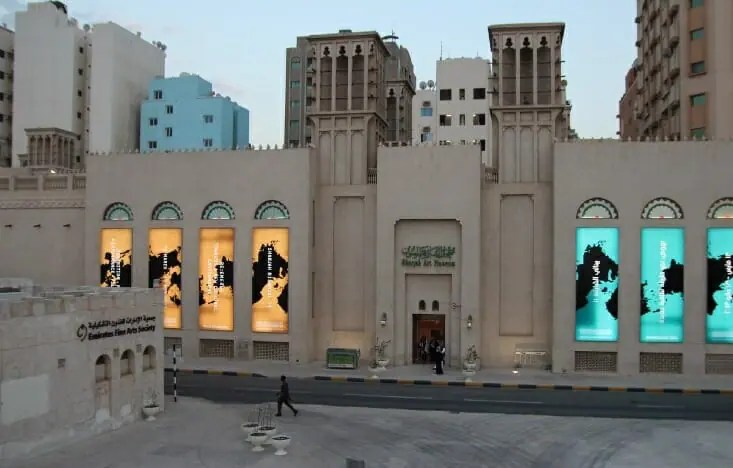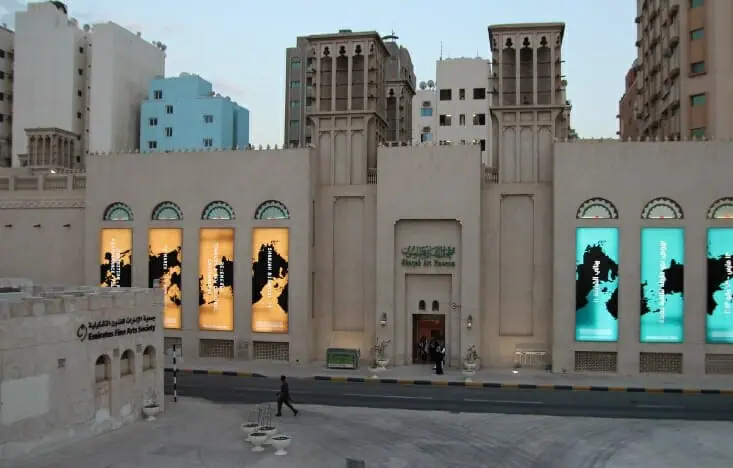 Opened in 1997, the Sharjah Art Museum boasts one of the largest art collections in the Gulf.
2: CULTURE
A sense of learnedness permeates the atmosphere in Sharjah. Cultural traditions play a vital role in society here and respect for religion, education, and heritage are an integral part of the fabric of life in the emirate. This reverence can be witnessed at ornate mosques such as Al Noor and Al Majaz or in the lovingly recreated historical areas wrapped up in the Heart of Sharjah. Therefore, it stands to reason that the museums and art galleries here are renowned as the best in the region. A good place to start any cultural journey is at the Museum of Islamic Civilizations, which has a collection of more than 5000 exhibits that span 1400 years with artefacts including jewellery, costumes, ceramics, and calligraphy. Another essential stop for those interested in digging deeper – literally – is Sharjah Archaeological Museum, which utilizes state of the art tech to take visitors back more than 125,000 years when the area that is now the UAE was first settled by humans. For something a little more family-friendly, Sharjah Science Museum makes learning fun with interactive exhibitions that take the stuffiness out of subjects such as chemistry, physics, and biology.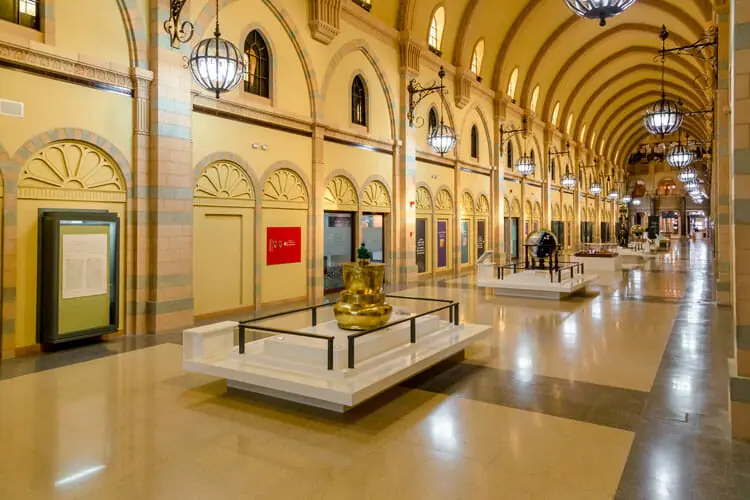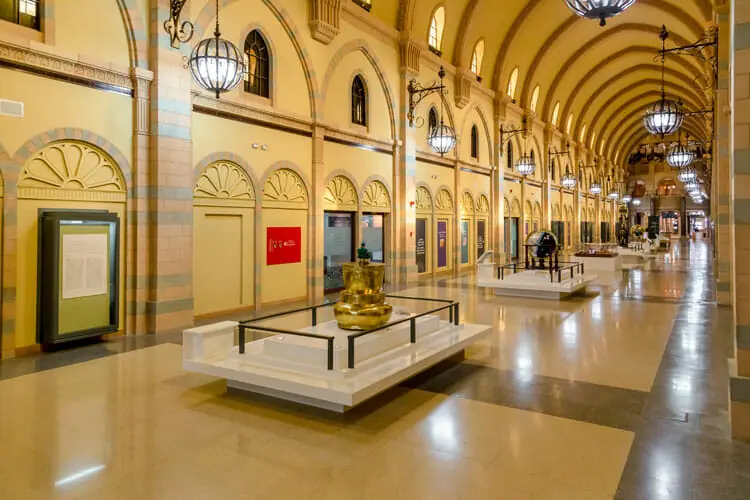 The Sharjah Museum of Islamic Civilization exhibits more than 5,000 artifacts from all over the Islamic World in a building that was once a souq.
3: CUISINE
Eating, and eating heartily, is an integral part of the culture in Sharjah. The emirate is packed with prime places to fill up in and it takes the willpower and self-discipline of a Bedouin ascetic to avoid erring towards the cuddly side during a stay. Options are myriad. At The Chedi Al Bait, Sharjah gourmet choices range from the sumptuous Levantine fare served at the Arabic Restaurant in The Chedi Al Bait, Sharjah to international dishes at the hotel's Restaurant and traditional and homemade camel milk ice cream at Al Bareed. There's ample scope to broaden your horizons away from the hotel. Large migrant populations from Pakistan and the Indian subcontinent mean visitors can sample everything from fiery coconut-based curries from Kerala to richer Mughal creations from North India.  A classic curry hit can be sampled at Gazebo, a mainstay that is renowned for its Hyderabad Biryani and creamy butter chicken masala. Also featuring prominently on menus in Sharjah is seafood hauled fresh from the gulf. At Sammach, a fish restaurant at Sharjah Aquarium, the process is simple. Just pick a fish from the display laid out on the ice and the expert chefs will cook it according to taste.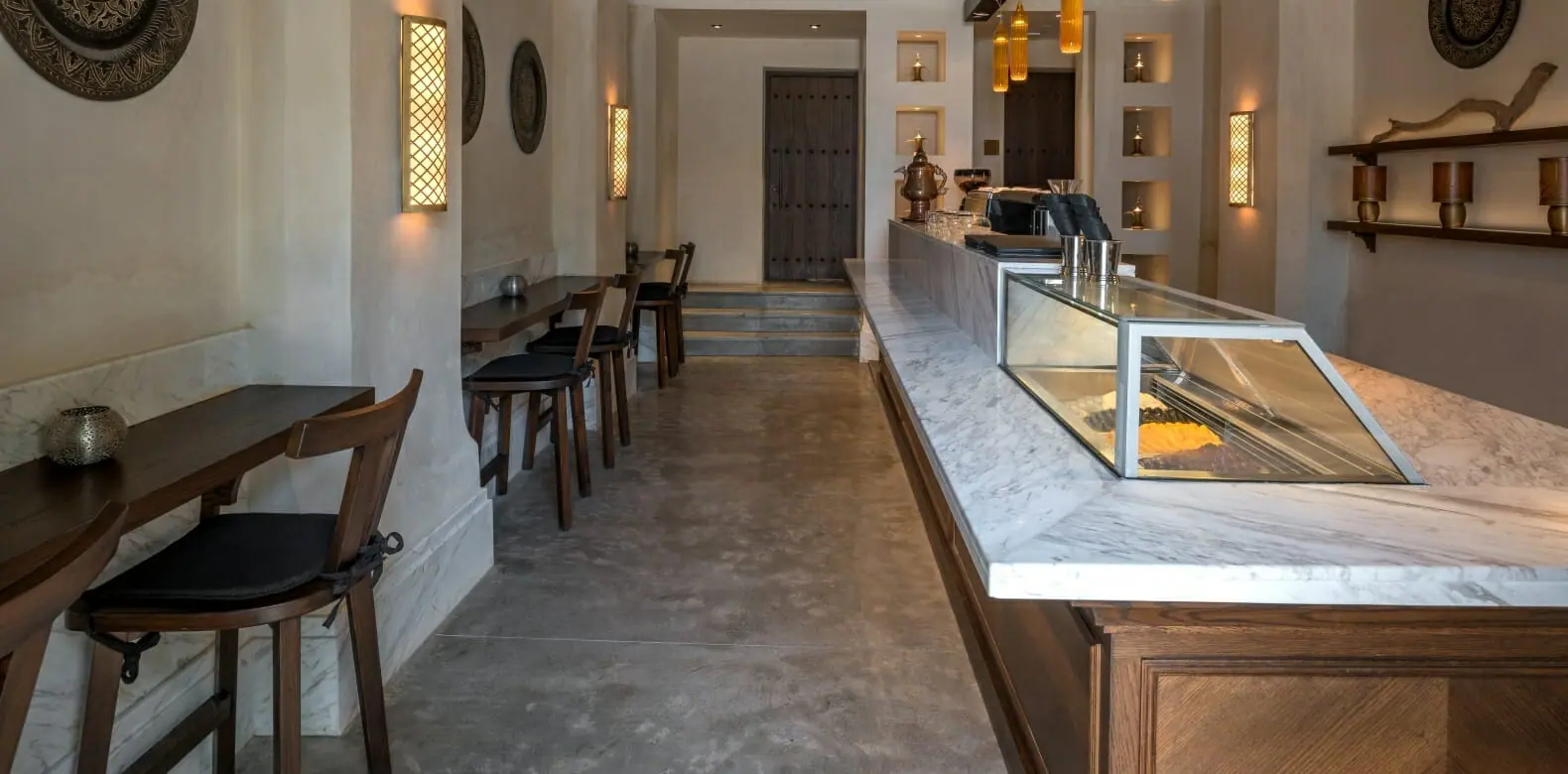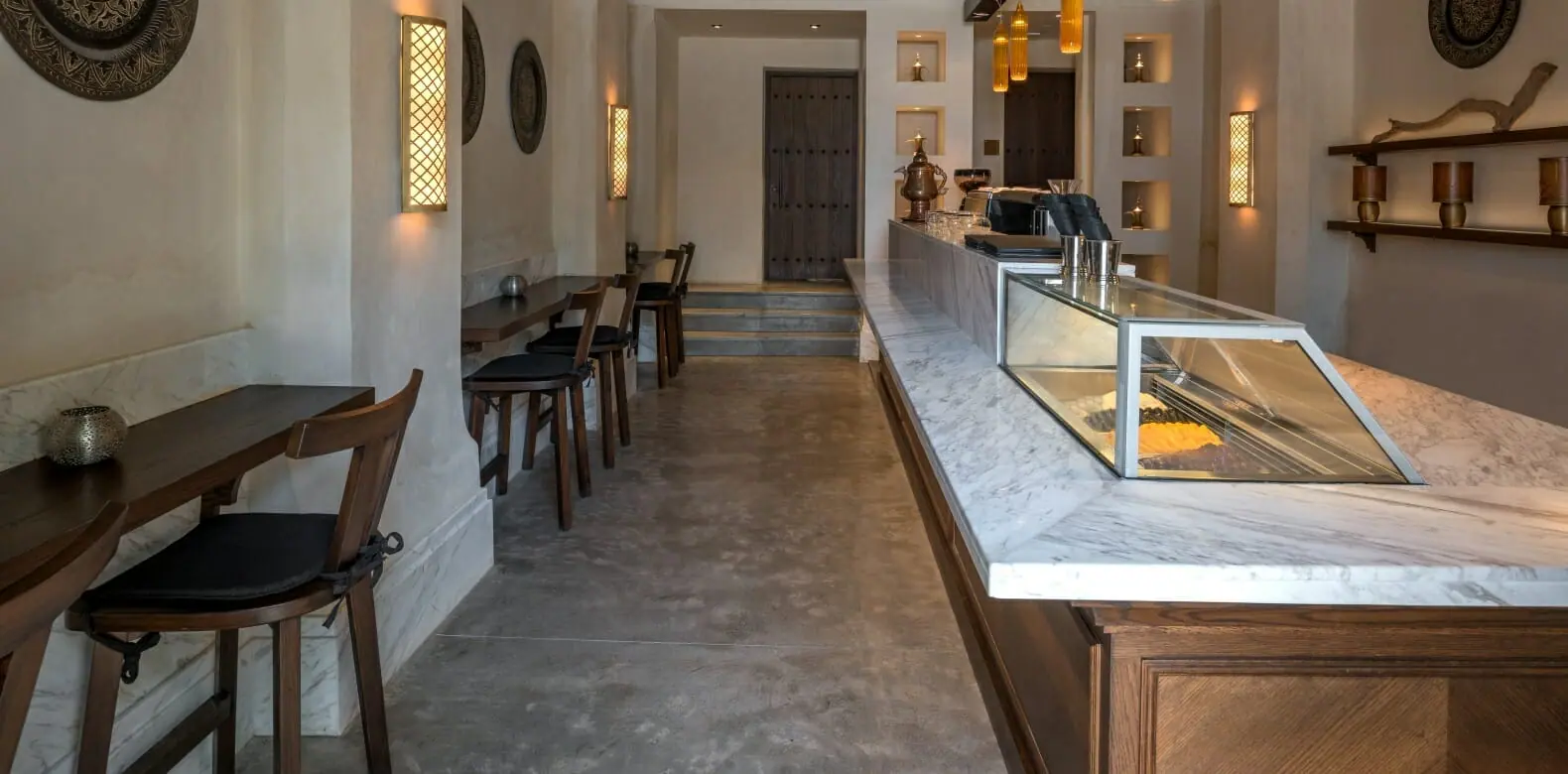 Ice cream made from camel's milk is a surefire way to beat the heat in Al Bareed (formerly known as the Ice Cream Shop) at The Chedi Al Bait, Sharjah.
4: SHOPPING
If Sharjah is a treasure trove, some of its most alluring gems can be found amidst its souqs, which are ideal places for both habitual browsers and for customers who are more inclined to put their hands in their pockets. These hubs of Arabian commerce have been given a new lease on life through the Heart of Sharjah project, which has restored life to traditional marketplaces such as Souq Al Shanasiya and Souq Saqr. Even better for those who prefer to get their retail therapy in comfort is the fact that the restoration work has bequeathed air-conditioning on these formerly sweltering mercantile mazes. The refined surrounds of Souq Al Arsah thought to be the oldest market in the UAE, the bazaar of Souq Saqr which majors in herbs and spices, textiles, furniture and perfumes, and the city's Central Market – commonly known as the "blue souq" due to its beautiful Byzantine-inspired roof – are the best places to go for a typically Arabian retail fix. Less atmospheric, but more attuned to modern sensibilities are Sharjah's array of modern malls. There's nothing quite on the scale of the monolithic shrines to consumer culture in Dubai, but options such as Sahara Centre and Mega Mall offer international stores, regional chains and entertainment venues for the entire family.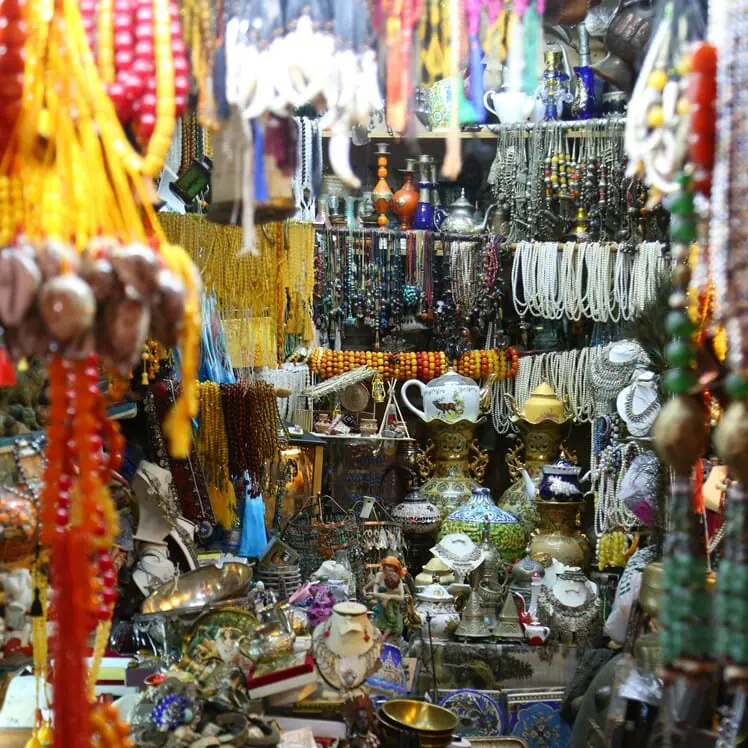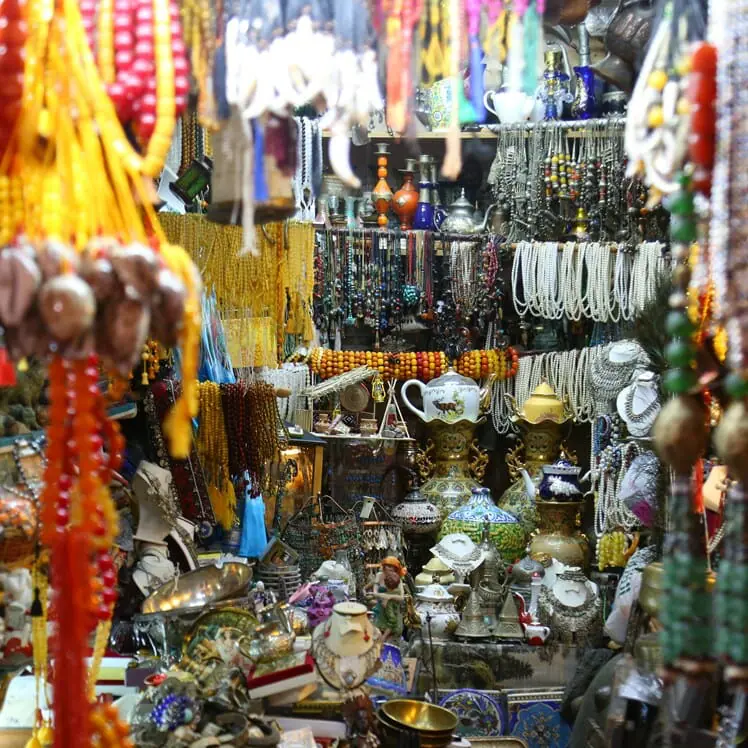 Back in the day, gold was king in Souq Saqr. Today, they take credit cards while you shop in air-conditioned comfort.
5: AFTER DARK
Sharjah's nightlife is quiet but that doesn't mean it is non-existent. The emirate's strict ban on alcohol means that those seeking bars and nightclubs will have to make for nearby Dubai. Nevertheless, the pleasant waterfront walkways and open spaces of Sharjah come alive after dark as families, couples and groups of friends make the most of pleasant evening temperatures. One of Sharjah's most iconic attractions – the Eye of the Emirates Wheel – can be enjoyably sampled in the evenings. The wheel recently moved from its long-term site at Al Qasba to Al Montazah Park. But the shift hasn't dulled the impact of the view from its pinnacle, which takes in attractions like Al Noor mosque and the Blue Souq. Visitors will also spot Al Majaz Waterfront, a family-friendly enclave on the shores of Khalid Lagoon that encompasses diversions that include plentiful restaurants, cafes and recreation areas, and the spectacular Sharjah Fountain. A highlight here is a moonlit ride in a traditional abra (a type of wooden ferry) on the waters of the lagoon.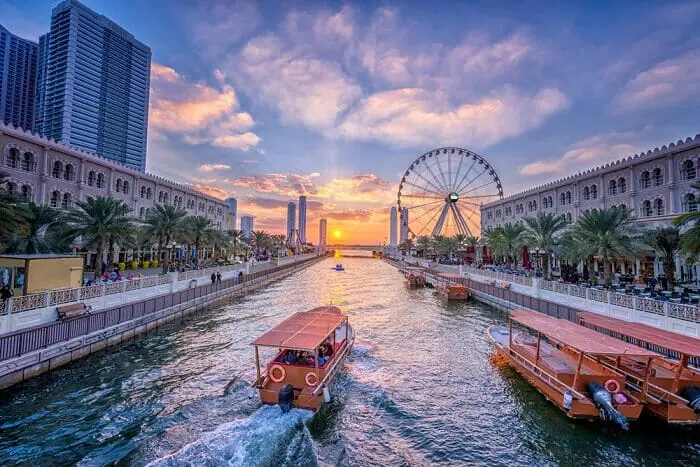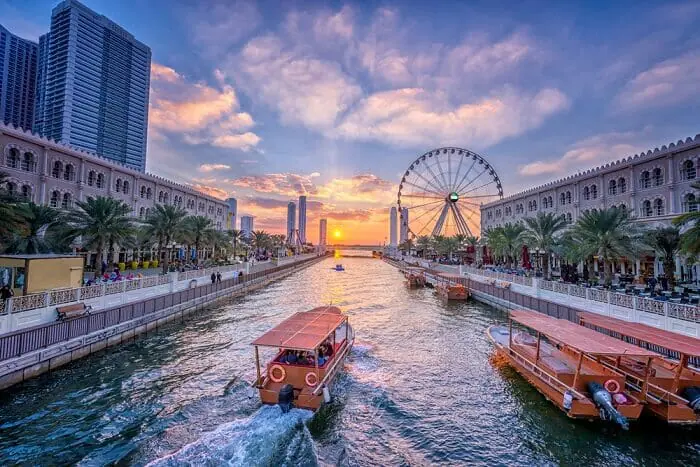 The Eye of the Emirates is no longer positioned where it is in this image, but you won't have any trouble spotting this icon when in Sharjah.
For an indulgent stay at The Chedi Al Bait, Sharjah, consider booking one of the attractive packages here.
---
Text by Duncan Forgan for GHM Journeys.
Background image: Dates trees, grassy lawns, playgrounds for kids, cafés and a walking path line the Khalid Lagoon. The coolest time for a visit is half an hour before sunset.
Published on 8 April 2019.