A Walk Through the Enchanted Cigar Library of The Chedi Andermatt with Marie Gerber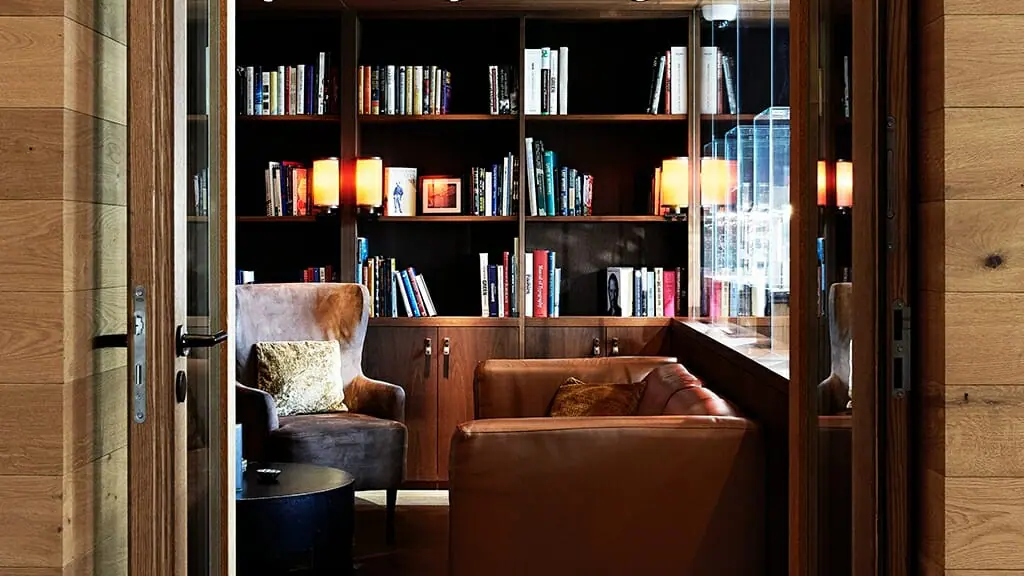 Atop the Swiss alps, within the quaint village of Andermatt, lined with traditional chalets, surrounded by idyllic mountains and valleys, is only one of two Chedi hotels in Europe. Attracting visitors from all over the world with its fresh powdery slopes in the winter and picturesque hiking trails embedded in the hills in the summertime, Andermatt captures the distinct nature of each season, offering a unique experience all year round.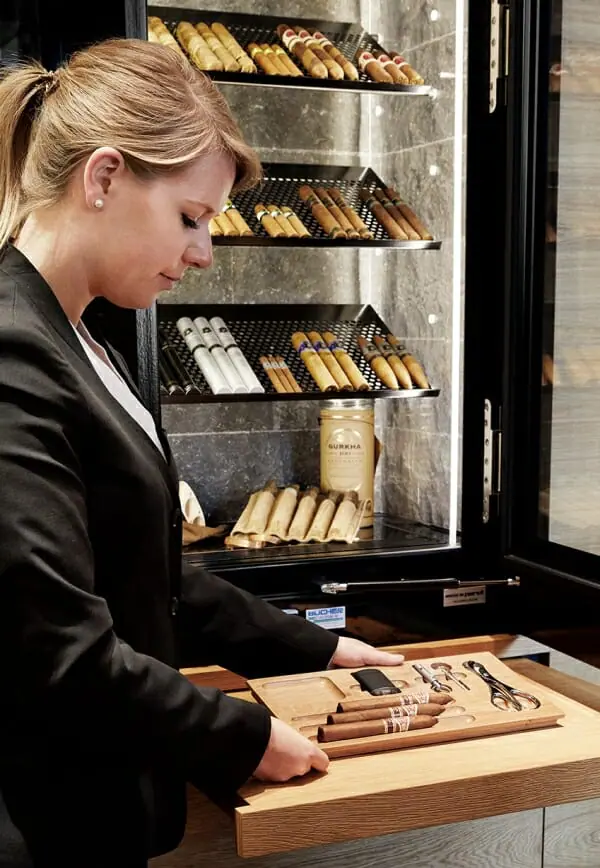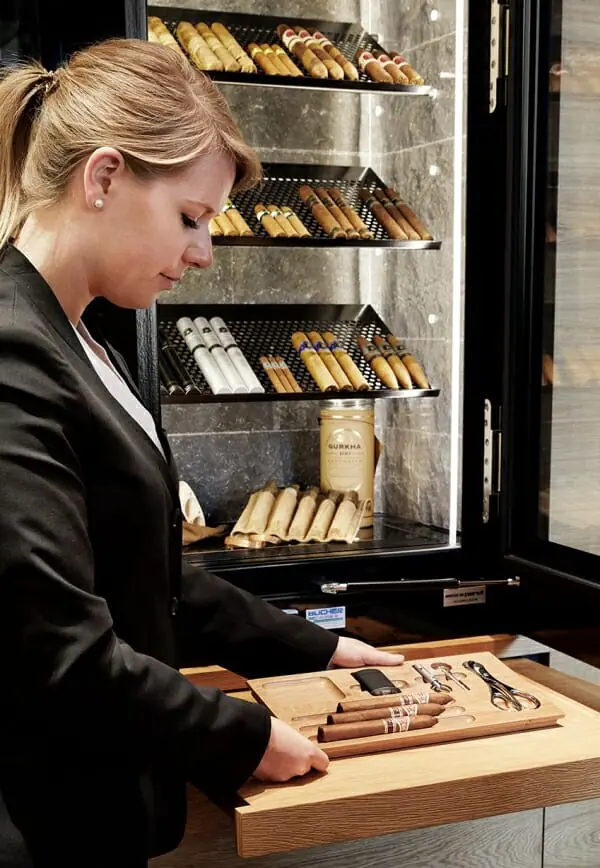 Seen throughout the property are Asian influences synonymous with the Chedi brand, but unique to Andermatt is the library. Almost a museum, it is home to a collection of refined offerings including cheese, wine and cigars. Boasting the world's largest hotel collection of fine cigars, The Cigar Library houses The Chedi Andermatt's carefully chosen blends, each sourced and handpicked from manufacturers across the globe. Fervently in pursuit of the growing assemblage is barkeeper and cigar connoisseur Marie Gerber.
"You can't compare The Cigar Library to any other place," Marie begins to explain. "Everyone is passionate about cigars and the art and science of their enjoyment." This undying dedication is what sets this very unique and enchanted little enclave apart, and what sets the bar of excellence so high.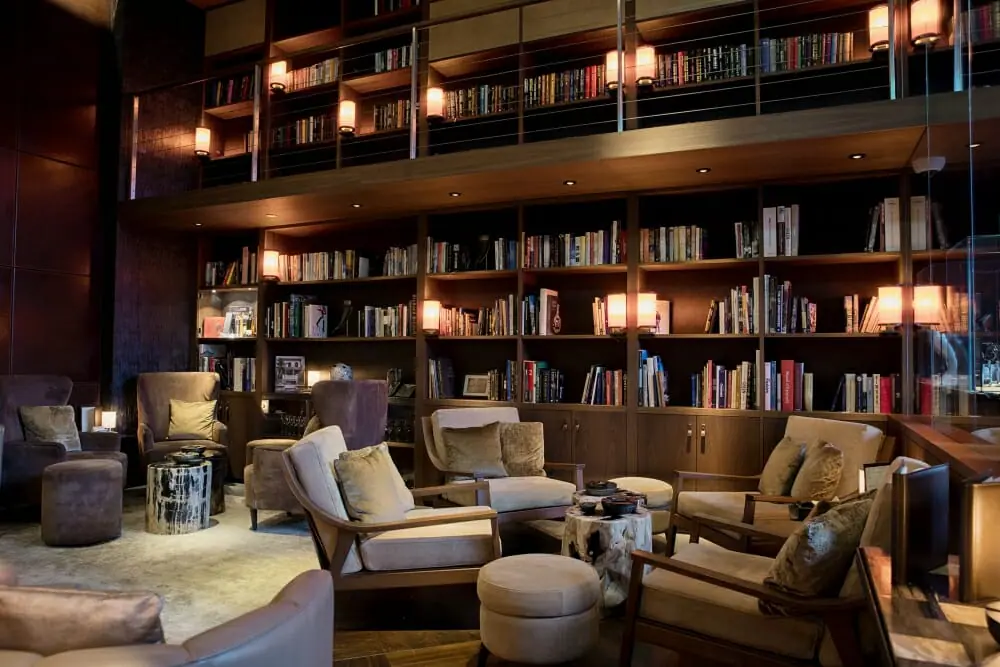 Upon entering the hidden and intimate library, guests are immediately welcomed by an air that exudes a sense of elegance and charm. The aged sofas in upholstered cigar leather, dark wood coffee tables, ceiling-high bookshelves holding a library of cigar literature, marble and brass accents and soft warm lighting all come together to bring out the rustic-chic décor which is perfectly attuned to a Swiss escape in the alps.
What is not so obvious to the eye is The Cigar Library's stylish walk-in humidor room. The carefully temperature-controlled room houses over 800 varieties of cigars, some of which are extreme rarities and special editions. "We want to offer a wide range of cigars." Marie is meticulous in her selection for the venue. "When we are looking for a new cigar, it has to be a special tobacco blend, a special format or tied to a unique story behind the manufactory."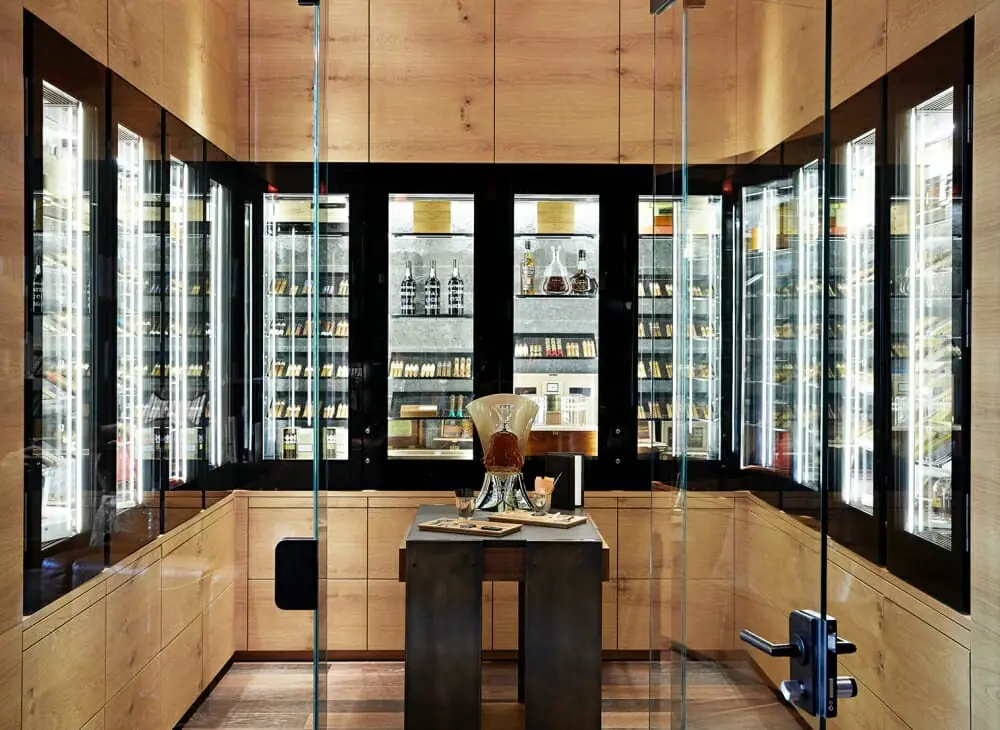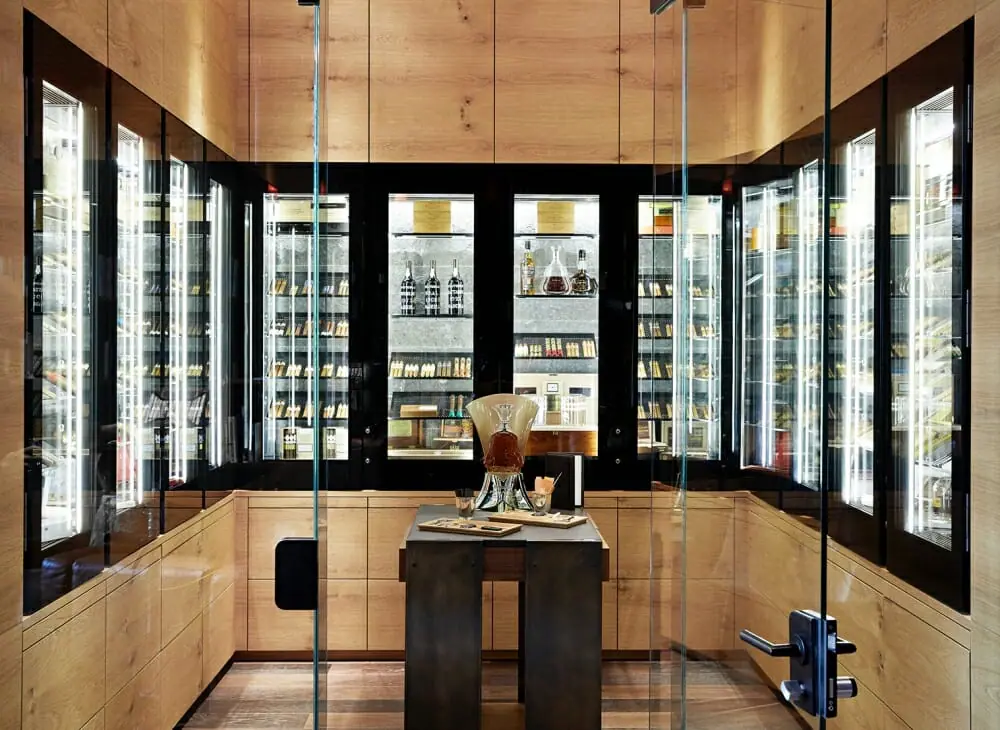 The Cigar Library is certainly one that will please even the most discerning of connoisseurs, but at The Chedi Andermatt, the smoking lounge is also welcoming to novices interested in dipping the proverbial toe into the world of cigars for the first time. With Marie herself as well as her highly experienced team behind her, guests can delve into the history, culture and diverse profiles of various blends.
First and foremost, guests can expect a tailored experience with "personalised service and a selection that dates back from the 19th century all the way to present day" and bespoke recommendations. To best enjoy an experience at The Cigar Library, she suggests that guests take their time and savour the moment and the smoke. Another tip she has is to visit the venue following a meal. "Eat something beforehand. The first cigar on an empty stomach is never a good idea."
When it comes to the cigars themselves, Marie shares a few tips for beginners who are looking to explore cigars. "The cigar should not be too thin; nor should it be too dry or wet – balance is key; light the cigar carefully and steadily, this will help prevent the taste being overly bitter." Smoking the cigar itself takes some practice but on the other hand, "Take time to smoke. If you have the feeling that you have smoked too fast, the cigar then becomes bitter." Her rule of thumb is "blow strong once and then wait half a minute for the bitterness to subside."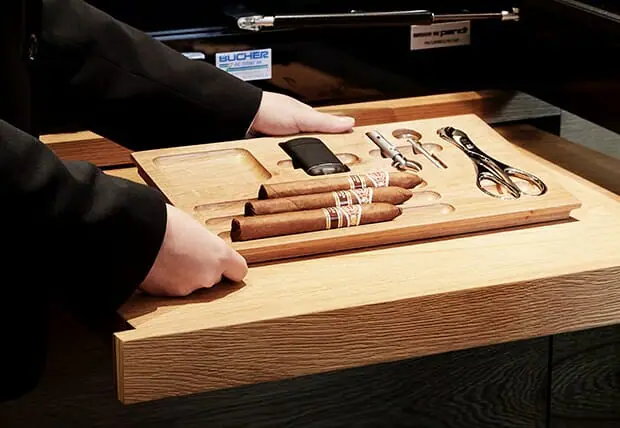 When asked about her personal favourite and recommendations, Marie explains that smooth and light cigars with a creamy touch are generally well received by many. For those looking for a fine smoke, Marie lists her go-to blends: AVO Intermezzo, Davidoff Short Perfecto, Drew Estate Undercrown Shde Flying Pig, La Flor de Selva Robusto, Plasencia Alma del Fuego Candente, Gilber de Montsalvat Classic Robusto, Quai d'Orsay No. 50 and Hoyo de Monterrey Epicure No. 2.
While the cigars on their own are already a sublime experience, it isn't quite the same level of indulgence without a drink in hand. "Depending on our guests, we serve spirit flights on the side of the cigar," Marie explains, "Here we recommend to every third of the cigar a different spirit." Pairing specific spirits with cigars will enhance and complement the flavours and aromas of the cigar in different ways. "As for cocktail lovers, The Cigar Library creates signature drinks made with homemade ingredients which are purposely designed to counter both light or powerful cigars." In rare occasions, guests can even experience the two in one with specially made cigars infused in spirits."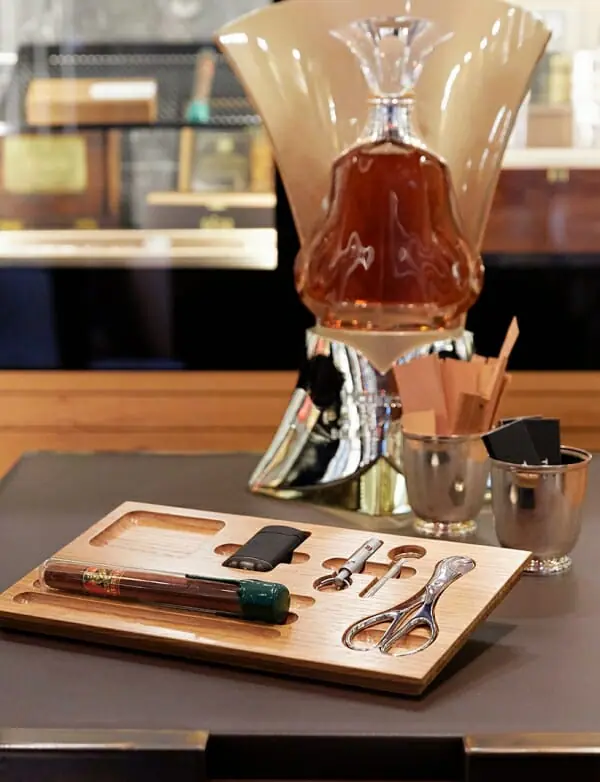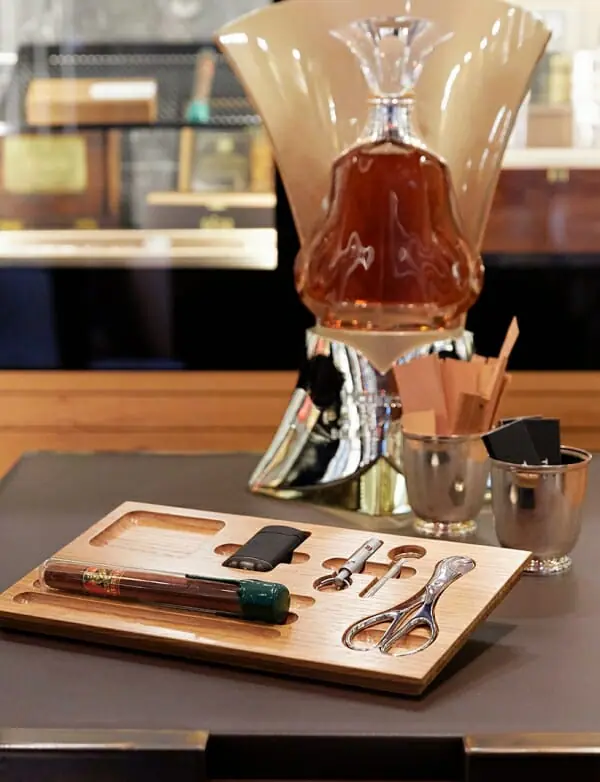 At The Cigar Library, there's always something to be explored. Every visit is a part of a journey – a memorable experience to be cherished, a new discovery, a sense of prestige. Join Marie in her place of solace and delight in a piece of Switzerland. As the sun sets over the Alps, take in the picturesque view over an aperitif and Swiss cheese fondue before you retire to your room.