分享您的旅程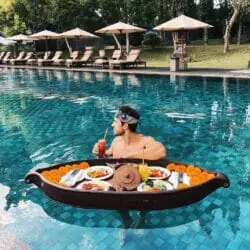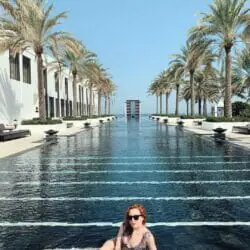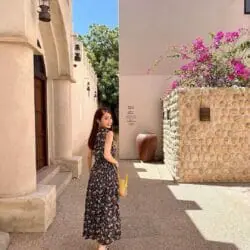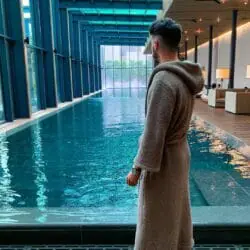 标记我们分享您的旅程 #GHMHOTELS
Review Your Stay
Beautiful rooms, romantic maze of corridors, courtyards and fountains. Beautiful quiet pool, but what really makes The Chedi Al Bait stand out is the service!
serial2urist, Sao Paulo, Brazil
As residents of Dubai, we must confess we have not visited Sharjah previously; however, we will most certainly be back to The Chedi Al Bait!
GillianFlan, Dubai, United Arab Emirates
The Chedi Al Bait's facilities, service, quality of food, cleanliness, and staff professionalism are exceeding by far any other hotel.
Musab Al Hattab, Abu Dhabi, United Arab
The overall service at The Chedi Muscat is impeccable. We will definitely be returning… something which we've never done before.
Mistry15, Rickmansworth, UK
Swimming pools are very nice. The service is very great – great restaurant, lobby and decorations. The Chedi Muscat has provided us with an extremely relaxing and beautiful experience overall. Highly recommended!
EmilyX5789BT, Dubai, United Arab Emirates
The Chedi Muscat is a truly stunning hotel set in beautiful grounds surrounded by palm trees and magnificent swimming pools. Understated luxury. Balinese style interiors.
LoubLoulou, London, UK
Highly recommended especially during the weekdays – The Chedi Katara is calm and relaxing👌🏻
Bella17, Doha, Qatar
Unique atmosphere, outstanding service (professional, friendly), amazing outdoor spaces (incredible 60 meter swimming pool complemented by a long beach).
matteo s, Milan, Italy
Our third visit to The Chedi Hotel Muscat in 13 months was flawless. The staff treated us like returning friends, especially at The Courtyard Restaurant, where the food was exquisite. The Club Lounge served fantastic cocktails, and the spa treatments were outstanding. And, water aerobics? Absolutely wonderful!
Richard Short, UK
We stayed at The Chedi for a friend's wedding weekend. The room was spacious, spotless, and filled with thoughtful touches for our baby. The hotel's babysitting service was convenient, and the staff helped us arrange it smoothly. The chic hotel left us wanting more time to explore its glamorous restaurant and beach club. Though we couldn't explore Lustica Bay much due to wedding events, the area's high-end shops and curated atmosphere were inviting. The hotel's wedding organisation was flawless, making it an exceptional venue.
Sam Mab, London, UK
Our week at Chedi Al Bait was a delight. The beautiful setting, great food, and exceptional staff made our stay extra special. From the restaurant to the spa and pool, everyone was incredibly kind. Our spa experience, especially the Hamam by Betik, was fantastic—we even booked another massage. Sam at the pool ensured our time there was perfect, always ready with fruit and cold water. Highly recommend this experience!
amorsa71, Oberentfelden, Switzerland
My wife and I visited the hotel spa from another place in Hurghada. We loved the relaxing atmosphere and the attentive English-speaking staff. However, it was disappointing that spa guests had to pay for beach lounge use. The beach restaurant offered a diverse menu at reasonable prices. The standout was the rejuvenating spa treatment by Magda and Mena. Highly recommend The Chedi El Gouna—we'll be back for sure.
Adventure62111946021
Not many place like this around, that is for sure. Chedi is a unique hotel, set in unique location. A small village surrounded by mountains. I would say, that it is this hotel in the middle of it, as the main landmark, an icon, and around that there are other building and places where people gather. To the hotel I would say, that it is perhaps one of the most stunning hotels I have ever seen. The room designs was second to none. Speakers in the ceiling and big bathtub priceless. Also the restaurant and wellness simply amazing. If you are willing to pay the hefty price tag, come here, you will not be disappointed.
Kaka3, Kladno, Czech Republic
Wow. What an unforgettable hotel. Everything is genuinely fantastic. The staff, the rooms, the facility, the food. I cannot praise this hotel enough.
The rooms are beautifully appointed. Spacious and comfortable, the hotel has thought of everything. The spa is excellent, with a fantastic gym. The food is expensive but delicious. The breakfast is superb, too. Be prepared to dispense with reality when it comes to prices! But that's Switzerland for you.
Andermatt is a lovely, very picturesque town, and October was a perfect time to visit. I would rush back in a heartbeat.
Jimi1000, London, UK
Great 5* hotel. ALL the staff were helpful and polite.
JonRob247, Manchester, United Kingdom
At The Chedi Luštica Bay, there are different kinds of activities every day so you will find something for yourself. All around for sure an amazing nature augmented by restaurants by the bay with nice atmosphere of yachts and mountains.
Adeliya, Cairo, Egypt
The service here is impeccable but they do amazingly well – which is what made the stay at The Chedi Luštica Bay a 6-star stay – the art of balancing giving you your space while also being here to serve you whenever you need it
Shaikha A, Kuwait City, Kuwait
The Chedi Andermatt is situated in a beautiful location. Every morning, I get to see the mountains, and, interestingly, the sound of perpetual cowbells is rather soothing.
Inspire48874452999, Shrewsbury, UK
Impressive hotel in the middle of Alps. The quality of interior materials, room and public areas are top-notch.
Igor Z, Columbus, Ohio, United States
Stayed here at The Chedi Andermatt with my wife for our anniversary and had an amazing time. The rooms are large and the SPA area is amazing. Employees were really nice too, especially Maj at reception – he is a real five star employee!
Andre233333, Melbourne, Australia
The Chedi El Gouna is a blissfully calm and elegant place. I like the minimalism and design here. Sandy beach, cooling nice pools, comfortable rooms with wonderful views.
Милана Л, Moscow, Russia
A lovely stay in a gorgeous hotel, staff are polite and friendly, great spa , pool and only 5 min drive to Downtown and Marina.
Will stay here again next time we come to El Gouna
Sam_Firoozi, London, UK
Where Did You Stay?
Please choose a hotel and proceed to the TripAdvisor page to submit a review.
The Chedi Al Bait, Sharjah, UAE
The Chedi Muscat, Oman
The Chedi Katara, Doha, Qatar
The Chedi Luštica Bay, Montenegro
The Chedi Andermatt, Switzerland
The Chedi El Gouna, Red, Egypt
近期新闻
八月 31, 2023
在全球异国风情的田园婚礼胜地,以绚丽风格创造一生难忘的回忆 吉合睦 GHM 酒店管理集团(General Hotel Management Ltd.)在全球打造多家无与伦比的时尚酒 ...