Roll Up, Roll Up for a Magical History Tour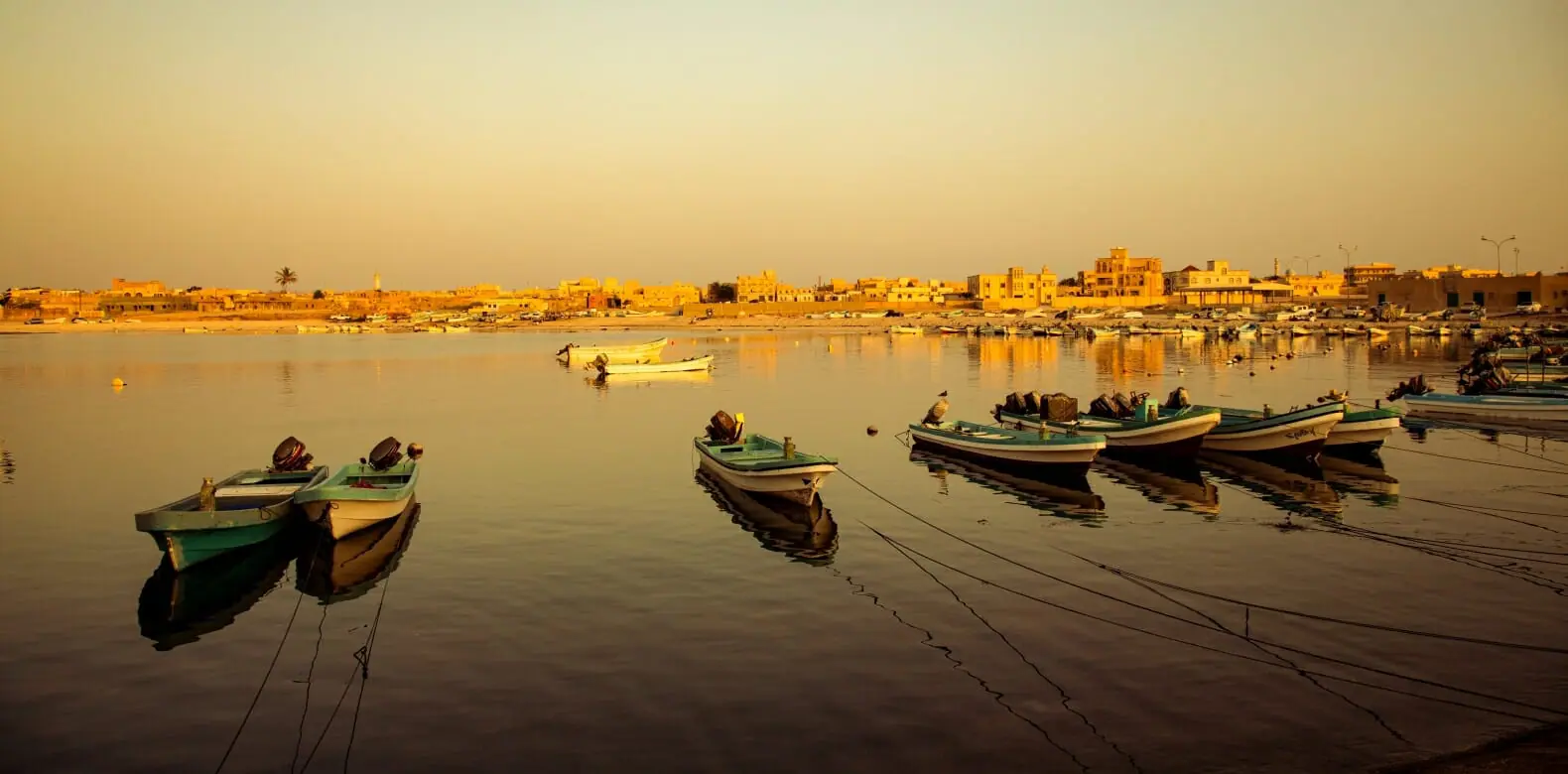 Magical history tours don't get much weightier than a spin along the Dhofar coastline.
With a back story that encompasses key Biblical and Koranic figures, as well as lavish settlements funded by the once-lucrative incense trade this part of Oman is vivid with holy colour.
I'm here in the southernmost enclave of the country to latch onto the scent of Arabia's frankincense trail.
The aromatic resin, known as "the king of scents", does not carry the same economic value it did in ancient times. But it still looms large in the Omani psyche: a fact demonstrated by the country's contribution to the ongoing Expo 2020 Dubai. The design of the Oman Pavilion is inspired by Boswellia sacra, the tree from which the precious resin is harvested. Its contents, meanwhile, illuminate how frankincense contributed to Omani advancements in transportation, knowledge, sustainability, manufacturing, and exploration and fostered international friendships that transcended language and borders.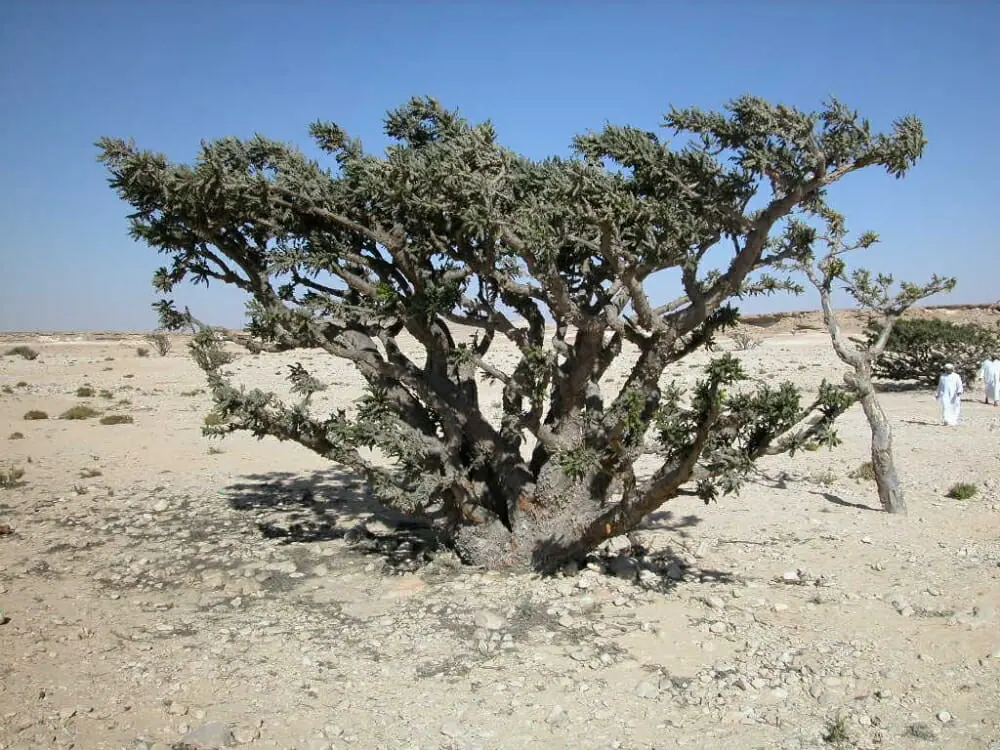 The resin from frankincense trees is highly regarded as a foundational aroma in perfumes and incense. (Photo by Giovanni Boccardi)
Dhofar has been the production hub for Omani frankincense for thousands of years. Trees from the Boswellia genus grow exclusively in a narrow climate belt from the Horn of Africa to India and parts of southern China. Somalia, Yemen, and Eretria are key competitors. But connoisseurs believe that Dhofar produces the finest frankincense in the world.
Today, the frankincense trees that stud this region and several caravan routes and ports dating from the 4th Century BCE are part of Oman's UNESCO-inscribed Land of Frankincense World Heritage site. Therefore, it's the natural starting point for my quest.
Still, I'm required to perform some leaps of faith to link the past with the present after completing the short hop by plane from The Chedi Muscat to Salalah, Dhofar's main city and setting out along the coast.
At first glance, the archaeological site at Sumhuram, around 40km northeast of Salalah, is most notable for its stunning location on a raised piece of ground overlooking Khor Rori, an inlet populated by a gang of pink flamingos.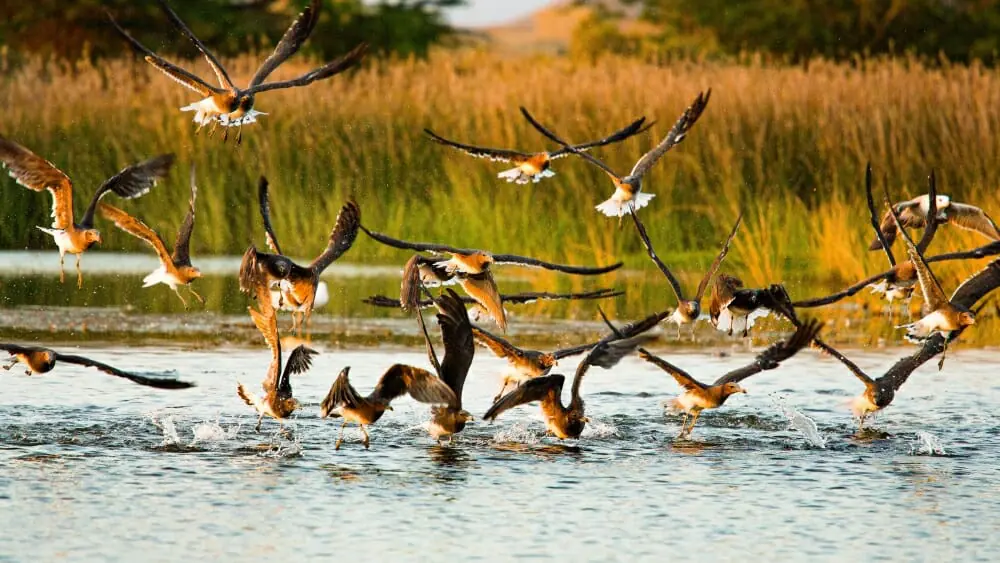 Dhofar is also well known for its abundant wildlife. (Photo by Tanja Cotoaga)
But thousands of years ago, this was one of the main centres for the lucrative trade in frankincense upon which Dhofar established itself as one of the wealthiest regions of the ancient world. In those days, dhows flitted in and out of Khor Rori — then an impressive harbour. Their trade was the frankincense resin harvested from the Boswellia sacra trees native to the hostile Dhofar interior.
Sumhuram grew mighty on the back of this trade. Among its sprawling ruins are said to be the remaining vestiges of a summer palace of the Biblical (likely mythical) Queen of Sheba. The piles of rubble that remain today are a far cry from the settlement's former glories. Yet, it provides an insight into the way the resin has shaped life in Arabia for millennia.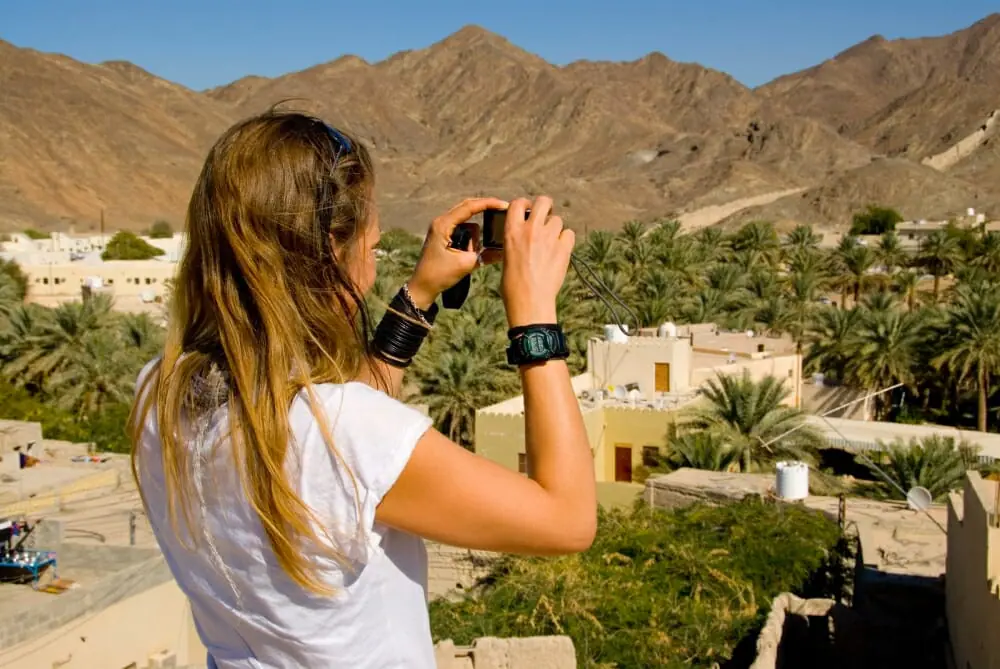 A whiff (and a glimpse) of frankincense trees drives some of the tourist traffic in Dhofar. (Photo by Jason Jones)
Frankincense was a precious commodity when Sumhuram was in full swing between the 4the century BCE and the 5th century. Indeed, it was considered (along with gold and myrrh) as the ultimate baby shower gift when the Three Magi in Christian tradition visited a specific Bethlehem stable.
As well as being renowned for its olfactory qualities — its swirling smoke was believed to ascend directly to heaven — frankincense was considered an effective remedy for everything from haemorrhoids to menstrual pains, ulcers, and melanoma. It has also had usage as a tool for digestion, a boon for fertility, and a repellent to ward off snakes, mosquitoes, and djinn (evil spirits).
The scent has shown remarkable staying power. Civilisations may no longer be built on Omani frankincense, but international perfume houses and essential oil companies still covet it. While the best-known frankincense trails in Arabia lie in Oman, offshoots extend like tendrils throughout the region. After leaving Dhofar, I pick up one of these paths in Sharjah after paying a visit to the Oman Pavilion at the Expo 2020 Dubai.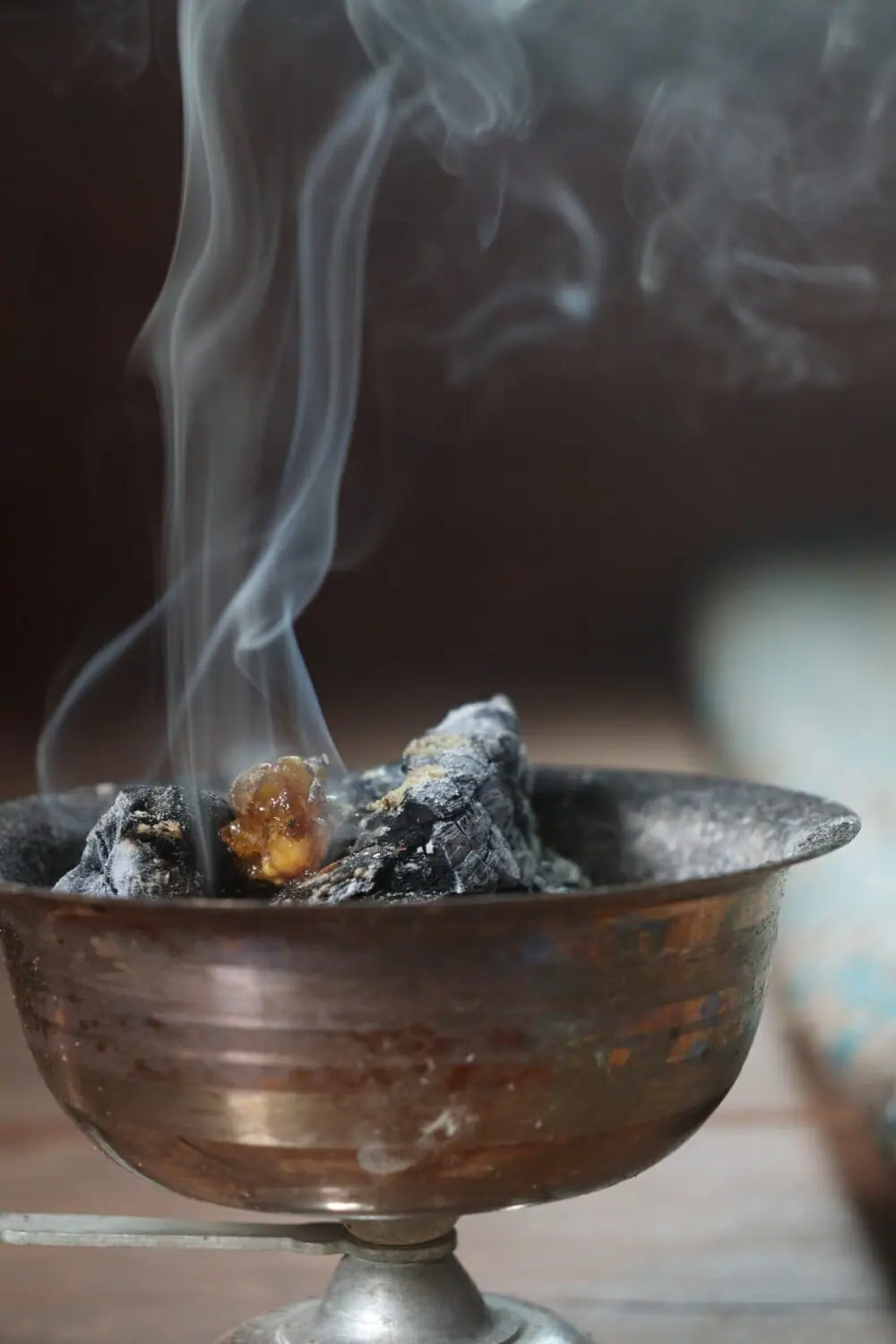 Frankincense was one of the three gifts that the magi from the East brought to the baby Jesus Christ at Bethlehem. The other two offerings were gold and myrrh. (Photo by Anup Ghag)
There, I learned more about the role frankincense has played in the shared Bedouin cultures of Arabia. Indeed, Sharjah — with its rich trading history — has been a key market through the years. On a stroll from my palatial digs at The Chedi Al Bait, I reel in the centuries at the charismatic souks that line the corniche.
In Souq Al Arsa, I find a veritable Aladdin's Cave of regional delights including Arabic bridal and pearl chests, copper coffee pots, ethnic and handmade jewellery, palm-leaf baskets, medicinal herbs, carpets, shawls and novelties.
At Souk Al Shanasiyah, galleries and boutiques meld modernity with traditional Islamic culture. The trail concludes at Souk Saqr. Formerly a regional centre of gold trading, the bazaar is now a hub for spices, herbs, perfumes and oils. Shoppers crowd a stall where a bag of frankincense is given pride of place among other dried spices. It seems that the king of scents still holds sway several millennia after its supposed heyday.
Take advantage of the Fourth Night on Us offer at The Chedi Muscat and leave one of your days to an exploration of Dhofar.
---
Background image: Arabian traders have been buying and selling frankincense for more than 5,000 years. (Photo by Tanja Cotoaga)
Text by Duncan Forgan for GHM Journeys.
Published on 12 November 2021.