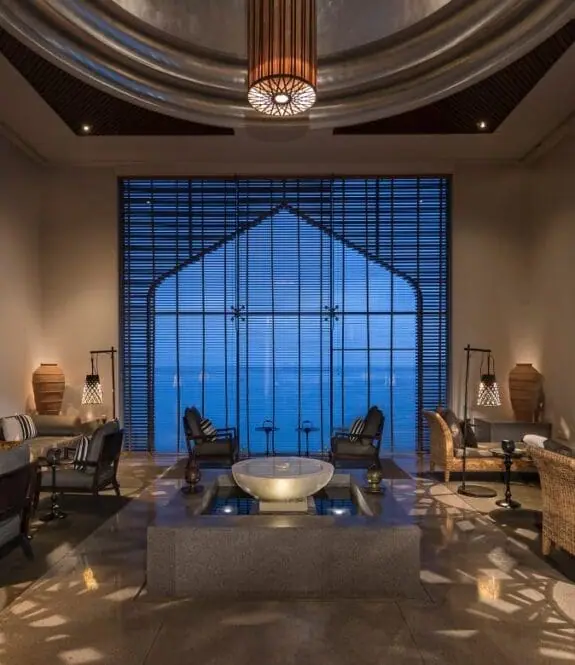 The Spa at The Chedi
The Spa at The Chedi beckons as a sanctuary for the senses, inviting guests to unwind, rejuvenate and find peace.
Within this sanctuary, we meticulously curate organic spa products, cultivating an environment of nurturing tranquillity. Our effective treatment techniques are designed to elevate your sense of wellness, beauty, and balance.
At GHM, our unwavering commitment to providing exceptional spa and wellness facilities is an integral facet of our brand. We take immense pride in delivering our cherished guests an experience that seamlessly combines rejuvenation, relaxation, and holistic well-being.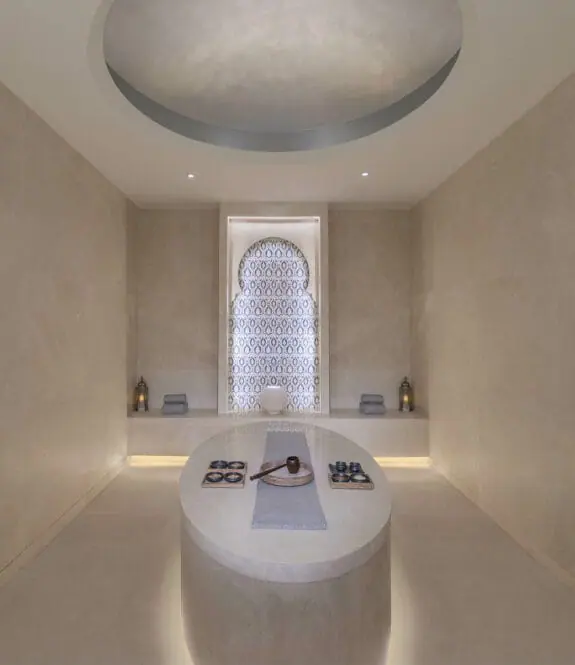 Our Wellness Mission
Our mission embodies our steadfast commitment to providing exceptional service, world-class facilities, and transformative experiences to our cherished guests.
We are acutely attuned to our guests' needs and consistently surpass their expectations. We pledge a pristine and hygienic environment where guests can bask in a sense of safety and complete relaxation.
Each guest receives an elevated level of service, ensuring the utmost respect for their privacy at all times. We offer an authentic cultural immersion within the spa's embrace, enriching the overall experience.
With extensive training and a wealth of experience, our staff exemplifies the pinnacle of professionalism. To enhance your well-being, we exclusively employ organic, bio-available brands for both treatments and retail, underscoring our unwavering commitment to holistic excellence.