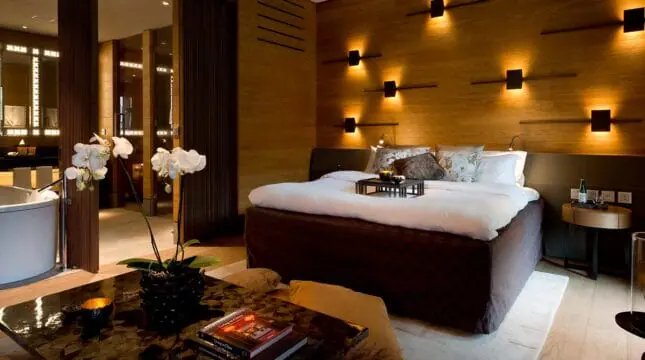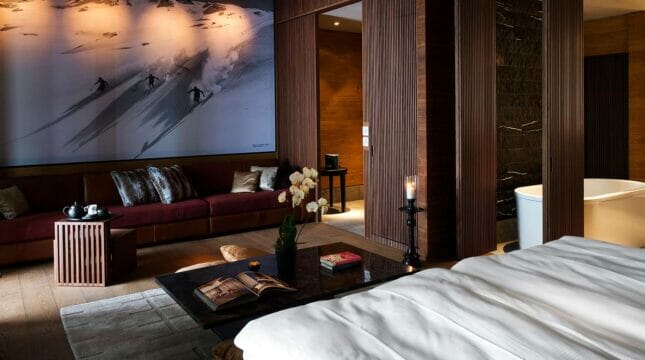 Location: Switzerland
Number Of Rooms & Suites: 119
Contact Details: Gotthardstrasse 4, 6490 Andermatt, Switzerland
+41 41 888 74 88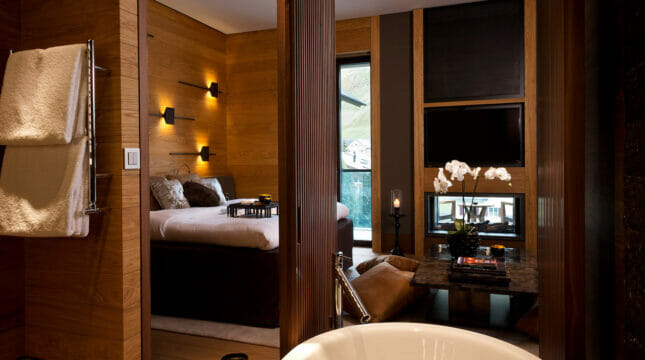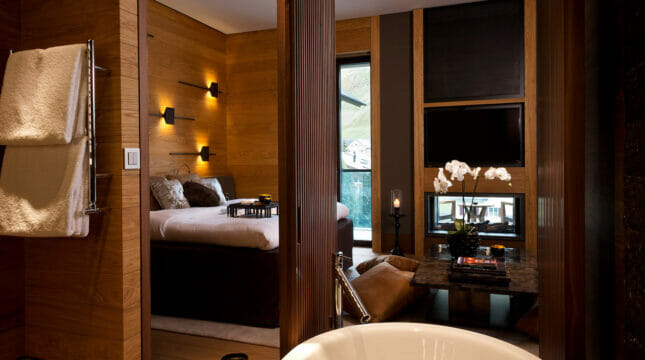 Spa & Wellness
Indulge in a world of calm at The Spa, a 2,400-square-metre haven in the Swiss Alps. Enjoy a range of treatments designed to help you achieve a balance of energy, body, and mind. The spa features a generous pool, sauna area, and the Tibetan Relaxation Lounge. The Health Club offers state-of-the-art Technogym equipment, Yoga and Pilates classes, a personal training team, a 35-metre indoor Olympic-style pool, and a heated outdoor pool with stunning Alpine views.
Exclusive Experiences
Surrounded by the naturally stunning, year-round beauty of the Swiss Alps, the 5-star deluxe hotel The Chedi Andermatt is nestled among the traditional ski chalets of Andermatt. This charming village is located 1,440 meters above sea level, in the Urseren valley, renowned for its high peaks, deep gorges, cascading waterfalls and clear mountain lakes. offers luxurious accommodations with sophisticated Asian design and breathtaking mountain views.
The hotel's exclusive experiences include personalised service, a range of outdoor activities such as hiking and skiing, and cultural highlights like the Urseren Valley Museum and Devil's Bridge. Guests can indulge in unforgettable culinary moments and enjoy the finest personalised service.
The rooms feature large soaking tubs, plush Hästens mattresses, and premium Acqua di Parma products. The hotel's decor is full of sophisticated touches, including murals inspired by seventeenth-century Dutch Master Peter Paul Rubens, intricate wood panelling, and beautiful recessed lighting.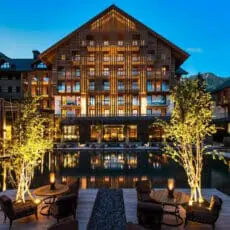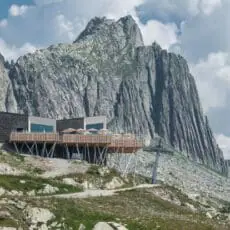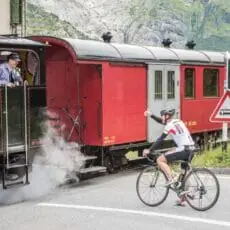 Related Articles
October 6, 2023
Andermatt establishes itself as a gourmet mecca on the mountain and in the valley It's raining stars and points in…
September 28, 2023
Exclusive offers and unrivalled lifestyle experiences starting this September The inimitable creator of stylish hotels and resorts worldwide, General Hotel…
August 31, 2023
CREATE MEMORIES OF A LIFETIME IN RESPLENDENT STYLE AT IDYLLIC WEDDING DESTINATIONS ACROSS EXOTIC LOCALES WORLDWIDE he inimitable creator of…