Location: Montenegro
Number Of Rooms & Suites: 111
Contact Details: The Chedi Lustica Bay - LB Hotels Management doo Tivat Novo Naselje b.b. 85323 Radovići | Tivat, Montenegro
+382 32 661 266
Spa & Wellness
Asian-inspired The Chedi Luštica Bay Spa philosophy originates from the healing traditions of exotic Bali, spiritual India and the sacred land of Tibet to create authentic cultural experiences within the context of health and wellness. We work with a specially selected range of organic, seaweed-based VOYA products. Infused with botanical and medicinal ingredients, these products not only smell divine, but deliver a luxury experience that is aligned with the healing hand of nature.
Aside from the expert treatment range at our luxury Montenegro spa, guests are invited to partake in a full-body refreshment with our indoor spa pool, outdoor infinity pool, a sauna, a steam room and an experience shower. Those staying at The Chedi Luštica Bay can relish in our private beach, kept exclusively for hotel guests. There are sun loungers and umbrellas on offer as well as refreshments from The Rok beach bar.
Please take note that the indoor pool is accessible to children aged 12 or younger from 09:00 to 17:00, while it is reserved for adults only from 17:00 to 21:00.
Things To Do In Montenegro
Montenegro is a truly breathtaking country. As The Chedi Luštica Bay was born out of a desire to celebrate an active healthy way of living, we encourage our guests to explore and discover our special corner of the Adriatic Sea. While here, visitors are welcome to experience the beauty our peninsula's nature has to offer, build community, engage with fellow travelers, indulge in spirited Montenegro activities and enjoy new adventures.
Our team possesses extensive knowledge of the area and is eager to provide guidance and insights on the offerings in Luštica Bay. We are more than happy to assist you in arranging hotel activities, be it making restaurant reservations, securing event tickets, facilitating museum access, offering tour information, organizing rounds of golf, or coordinating a range of captivating Luštica Bay experiences.
Please do not hesitate to share with us how we can enhance your time with us and help you make the most of your stay.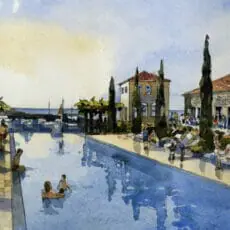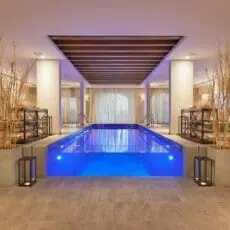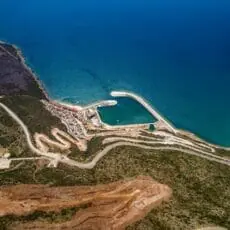 Related Articles
October 30, 2023
The inimitable creator of stylish hotels and resorts worldwide, General Hotel Management Ltd (GHM), announces the forthcoming departure of its…
October 10, 2023
The Chedi Luštica Bay, a luxurious haven nestled amid the stunning landscapes of Montenegro, is delighted to announce its official…
October 6, 2023
Andermatt establishes itself as a gourmet mecca on the mountain and in the valley It's raining stars and points in…