The Chedi Al Bait, Sharjah – Your Luxury Hotel Destination In UAE
A mere 25 kilometres from Dubai, the Emirate of Sharjah is in the midst of an exciting cultural renaissance, with the Emirate's largest and most ambitious historical preservation project at its nexus. Here at the Heart of Sharjah, where Islamic heritage meets an inspiring contemporary scene, GHM has converted a collection of historic manor houses into The Chedi Al Bait, Sharjah, a 65-key Emirati luxury five-star hotel and resort that delivers bespoke services where beauty, unparalleled hospitality and a comforting sense of home are infused harmoniously.
The unique collection of seven heritage houses at The Chedi Al Bait were once occupied by local families in their distinct cultural settings. These preserved historic structures paired with newer building compounds are a testament to Sharjah's rich culture, from its carpentry and woodwork to the best of classic Emirati hospitality.
Across the luxury bedrooms and suites in this single-story resort in the UAE, GHM sophisticatedly incorporates its contemporary Asian-inspired interpretations with the hotel's Arabic influences in ways that preserve Sharjah's indigenous culture and charming history. A much-anticipated novel addition to the city's hotels and resorts, The Chedi Al Bait offers travellers in the UAE an opportunity to indulge in traditional Emirati graciousness in a leading luxury accommodation at the heart of Sharjah.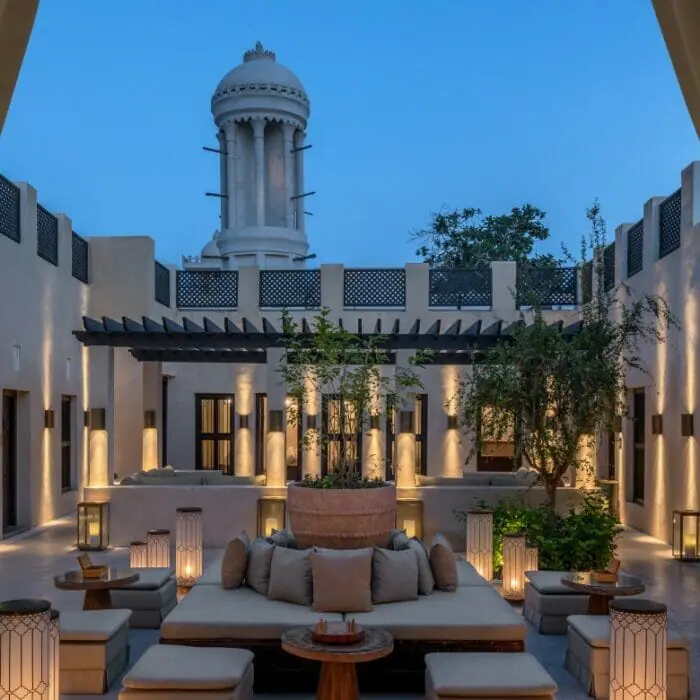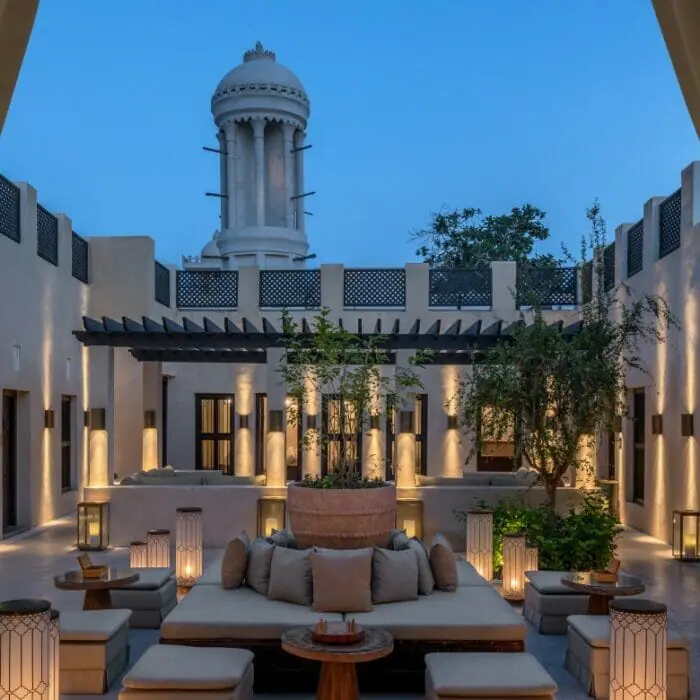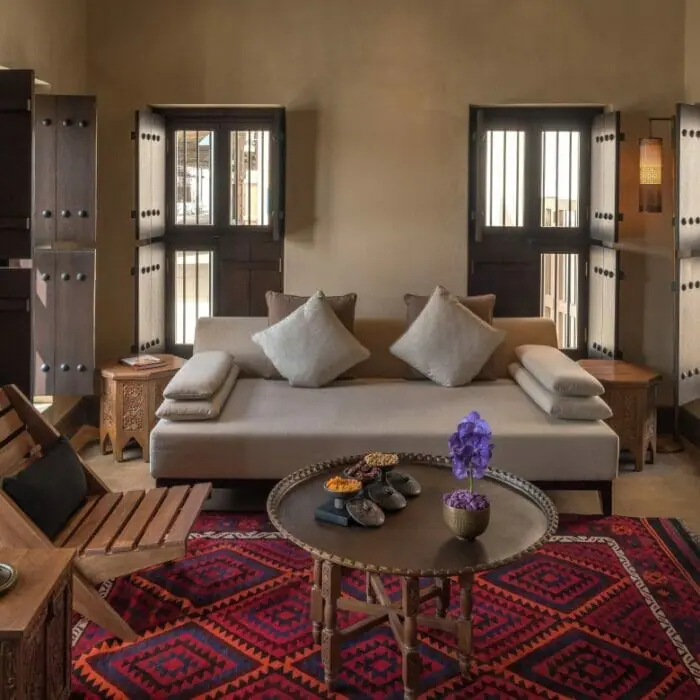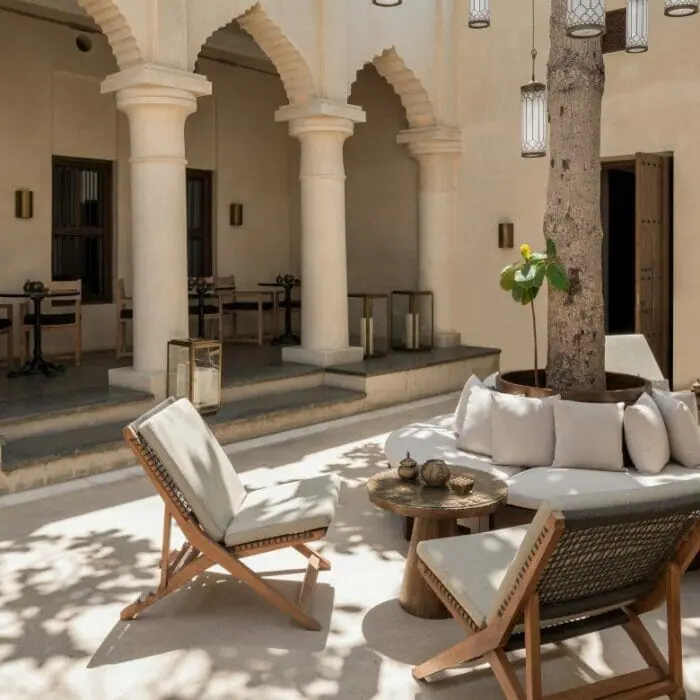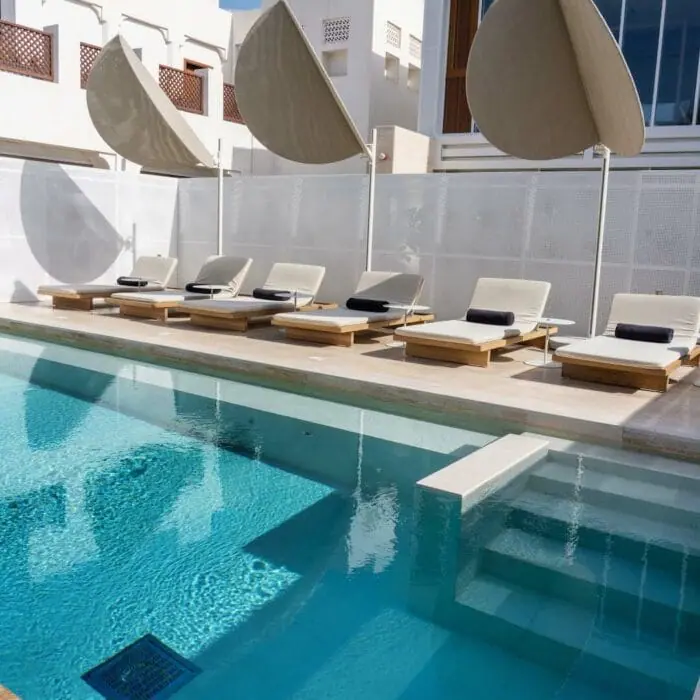 Luxury Accommodation At The Heart Of Sharjah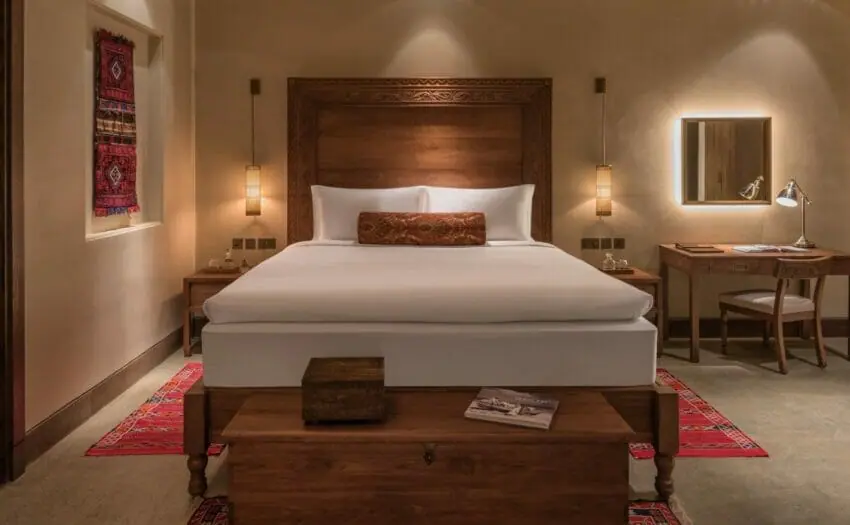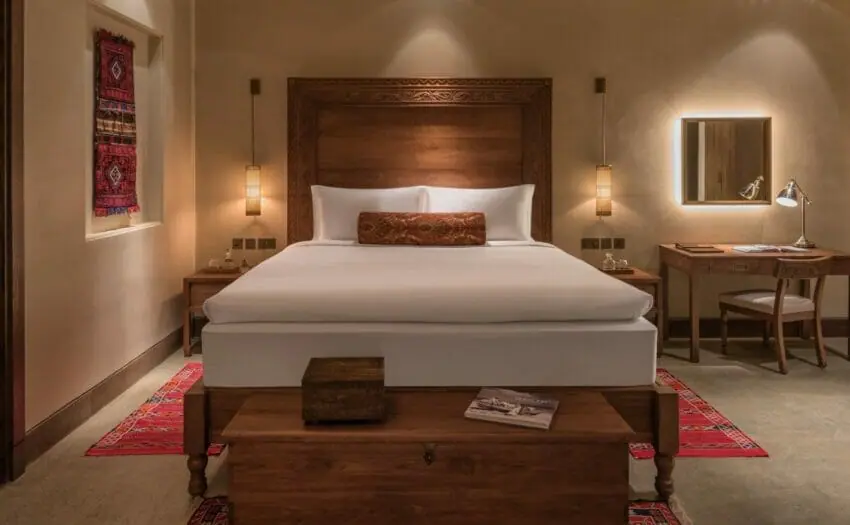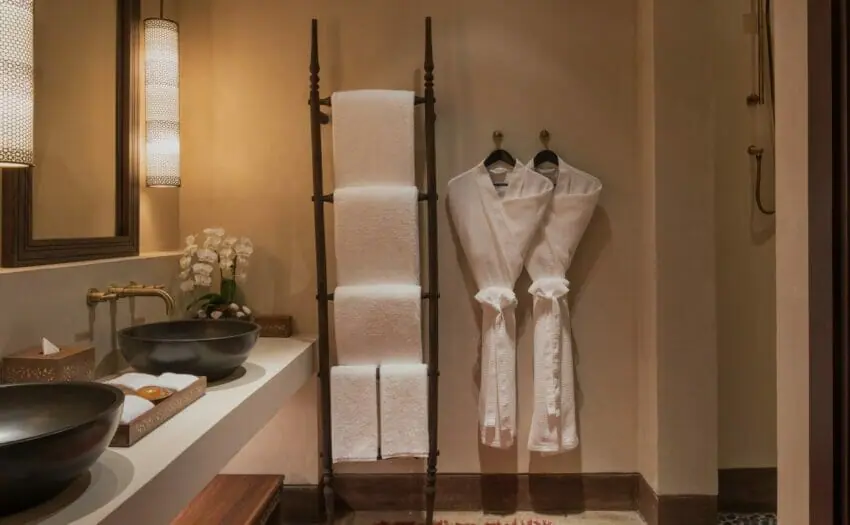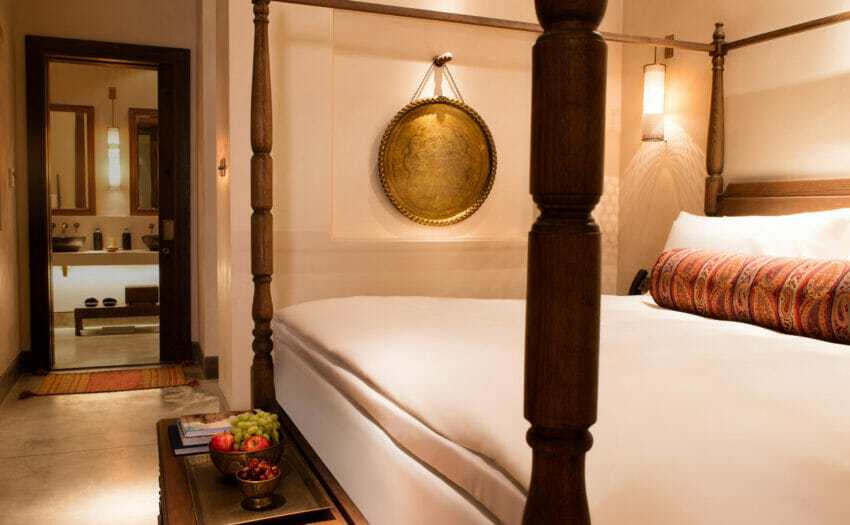 Simple yet sublime, these deluxe sanctuaries under elevated ceilings offer authentic Arabian ambience blended seamlessly with the Asian minimalist design and indulgent comforts for which GHM is known. Elements like the room's majlis area, meaning 'place of sitting' in Arabic…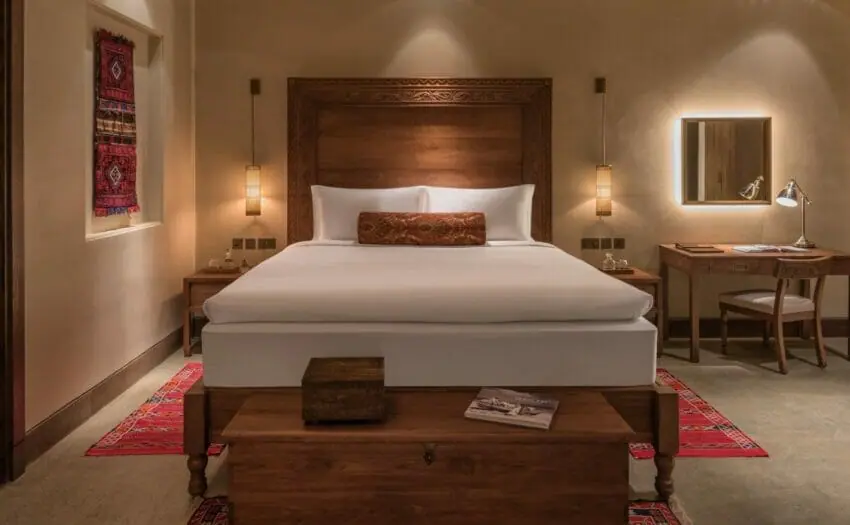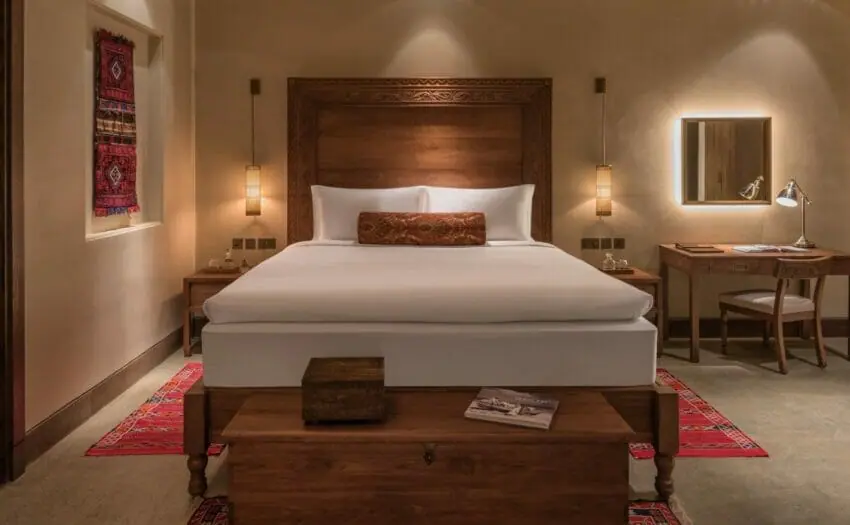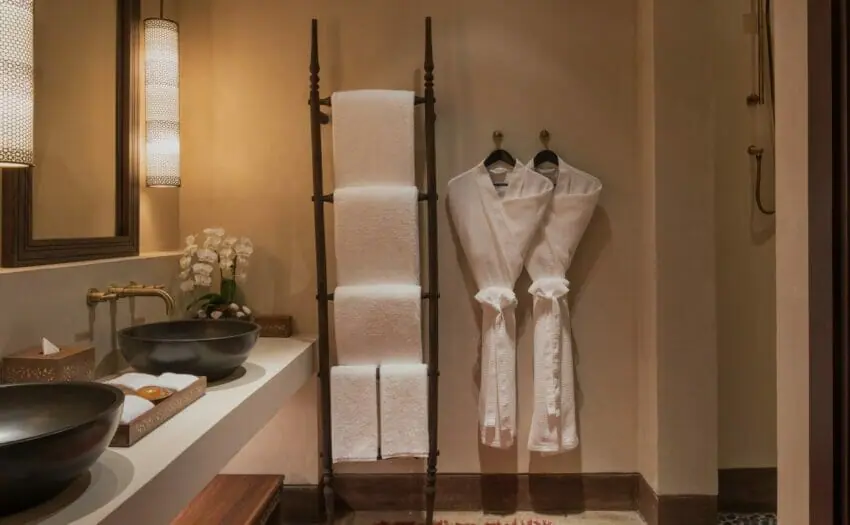 Extending to private patios, these spacious lairs seamlessly blend the truest Arabian ambience with GHM's signature Asian design and thoughtful indulgences. Under high ceilings, the room's majlis area, meaning 'place of sitting' in Arabic and antique style, including the commanding…
Weddings & Events
Welcome to The Chedi Al Bait, Sharjah, a luxury hotel located just a stone's throw away from Dubai, offering a stunning backdrop for your destination wedding. Here at The Chedi Al Bait, we understand the importance of your special day and strive to make all your wedding dreams a reality. With breathtaking views, exceptional service, exclusive beach access, and elegant venue options, your wedding will be a truly unforgettable experience for everyone involved.
So why not escape the hustle and bustle of everyday life and embrace the sun and sand in Sharjah and Dubai? Get married in a truly unique and beautiful setting with the blessings of all your loved ones. Let us help you create lasting memories of your big day today.
Latest News
September 28, 2023
Exclusive offers and unrivalled lifestyle experiences starting this September The inimitable creator of stylish hotels and resorts worldwide, General Hotel…
Planning your next dreamy getaway?
Subscribe to be the first to know about our special offers.
"*" indicates required fields