We are delighted that GHM's latest addition, The Chedi Al Bait, Sharjah, has been named one of the most remarkable new hotels in the world in Travel + Leisure's 2020 IT List and it is one of the two hotels in the Middle East listed.
Landing a place on the IT List is widely regarded as one of the two most important new hotel accolades to be had in the hospitality industry and is so highly esteemed that media outlets from Bloomberg to Yahoo cover the announcement as a major hospitality news event.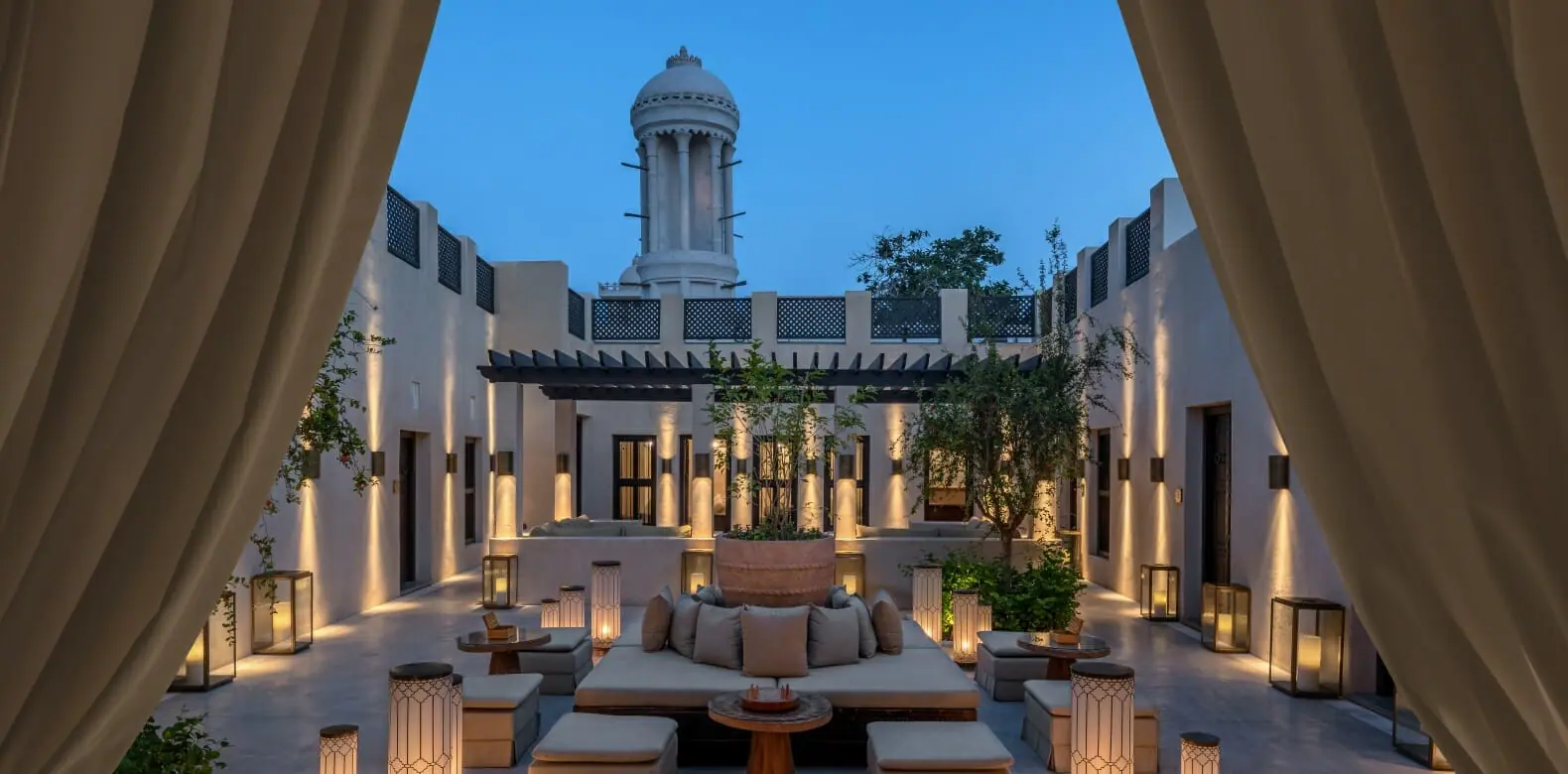 Click the image above to view press release
Luxury Accommodation in The Heart of Sharjah
A mere 25 kilometres from Dubai, the Emirate of Sharjah is in the midst of an exciting cultural renaissance, with the Emirate's largest and most ambitious historical preservation project at its nexus. Here at the Heart of Sharjah, where Islamic heritage meets an inspiring contemporary scene, GHM has converted a collection of historic manor houses into The Chedi Al Bait, Sharjah, a 53-key Emirati luxury hotel that delivers bespoke services where beauty, unparalleled hospitality and a sense of home become inseparable.
The Chedi Al Bait, Sharjah – Your Luxury Hotel Destination in UAE
A jewel of the Emirates, Sharjah is GHM's newest destination for a luxury escape beyond compare. Meaning 'The Home', The Chedi Al Bait, Sharjah is nestled within the fulcrum of the UAE's vibrant landscape, with convenient access to all the wonders this glittering Emirate has to offer. Our enchanting luxury hotels in Sharjah combines the best of modern comforts and amenities with echoes of the old world. This ambitious restoration and conversion project of these historic manor houses was undertaken with the vision of embodying the cultural renaissance that has swept the Emirate. During your stay, you'll encounter first-class gastronomy with traditional and international cuisine, indulgent spas to rejuvenate and more, all in an atmosphere that will take your breath away. Experience the height of Arabian splendour on your trip to the Heart of Sharjah. Our luxury five star hotel, The Chedi Al Bait, Sharjah, UAE will exemplify the convergence of history, society, and culture as you receive world-class Arabian hospitality in our exclusive resort.