An Abundance of Butterflies and Rides in Sharjah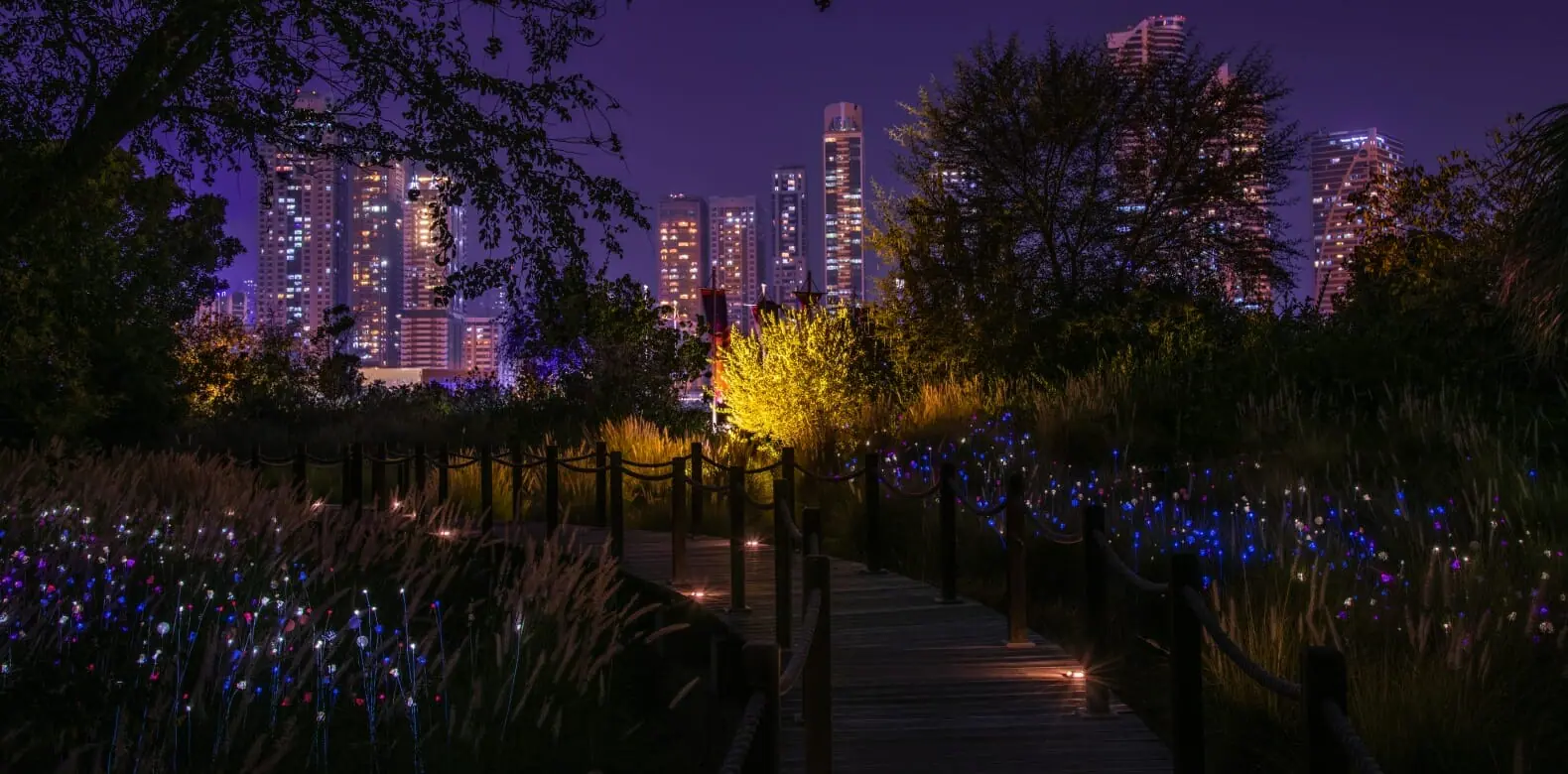 Portals to inspiration are not hard to find in Sharjah. And I'm excited to be entering another of its enlightening dimensions as Alexander, my 4-year-old, and I cross over the winding bridge that links Al Noor Island with the mainland.
Long a beacon of culture in the Arab world, Sharjah is winning kudos as an understated, intellectual alternative to Dubai and Abu Dhabi.
Informative experiences are myriad in the emirate. There's a showstopping selection of museums and galleries — highlights of which include the Maneeya Art Centre, a hub for contemporary art and the Museum of Islamic Civilisations with its collection of over 5000 exhibits that span 1400 years.
In the Heart of Sharjah, the ambitious historic and preservation project of which The Chedi Al Bait, Sharjah is part, traditional marketplaces such as Souk Al Arsah provide a window into Arabia's mercantile past while catering to habitual browsers and shopping addicts alike.
While other big attractions in Sharjah showcase art, retail, history and culture, Al Noor Island is chiefly a celebration of the natural world in all its glory.
Indeed, the island is an oasis for families seeking respite from the urban bustle. After two days of immersing in Sharjah's cultural manna, filling up on mezze and majboos dejaaj (Emirati chicken rice) and tramping around its charismatic souks, it's the perfect place to catch our breath.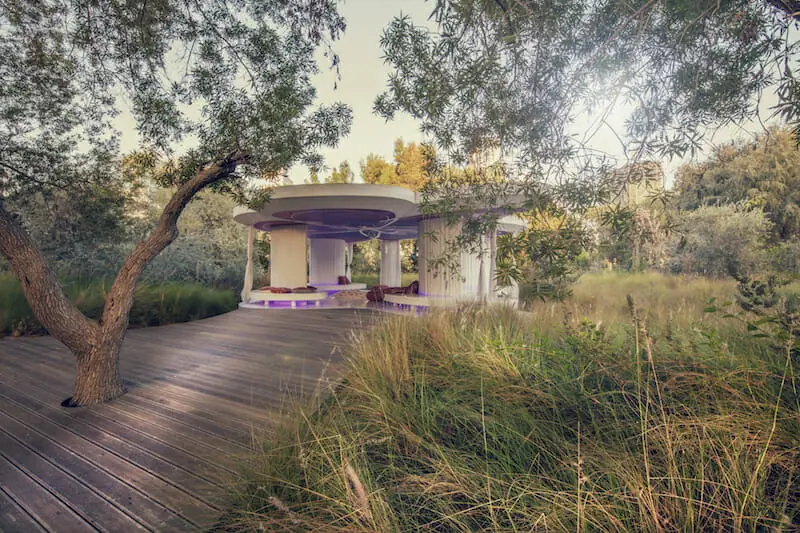 Al Noor Island, one of the greenest and flourishing places in Sharjah.
The atmosphere swiftly quiets as we step off the bridge and onto the boardwalk that snakes around the island's verdant landscaped gardens. Behind us, the city thrums with life. Traffic noise blasts from the roads that flank Khalid Lagoon and a muezzin sounds the call for salat al-asr' (afternoon prayers) from the minarets of the spectacular Al Noor Mosque.
Over here, though, it's easy to tune out the clamour. Home to around 7000 trees and plants, the island is — by some distance — the lushest place in Sharjah.
Alexander is enchanted by the ornamental grass and a centuries-old olive tree and mildly disconcerted by the towering cacti with its alien-like appearance. But he's even more impressed by the island's centrepiece: a butterfly house that is home to more than 500 butterflies belonging to 20 different exotic species.
We are based in Thailand — a haven for tropical wildlife, especially in the countryside — so he's no stranger to the sight of luminescent insects fluttering in front of his face.
Nevertheless, the dreamy space filled with precious winged beauties like the pink rose, emerald swallowtail and tailed jaw is a delight that is impossible not to be enchanted by. It's educational as well, with instruction on the different stages of a butterfly's life, anatomy, suitable home and weather conditions and how to take care of them.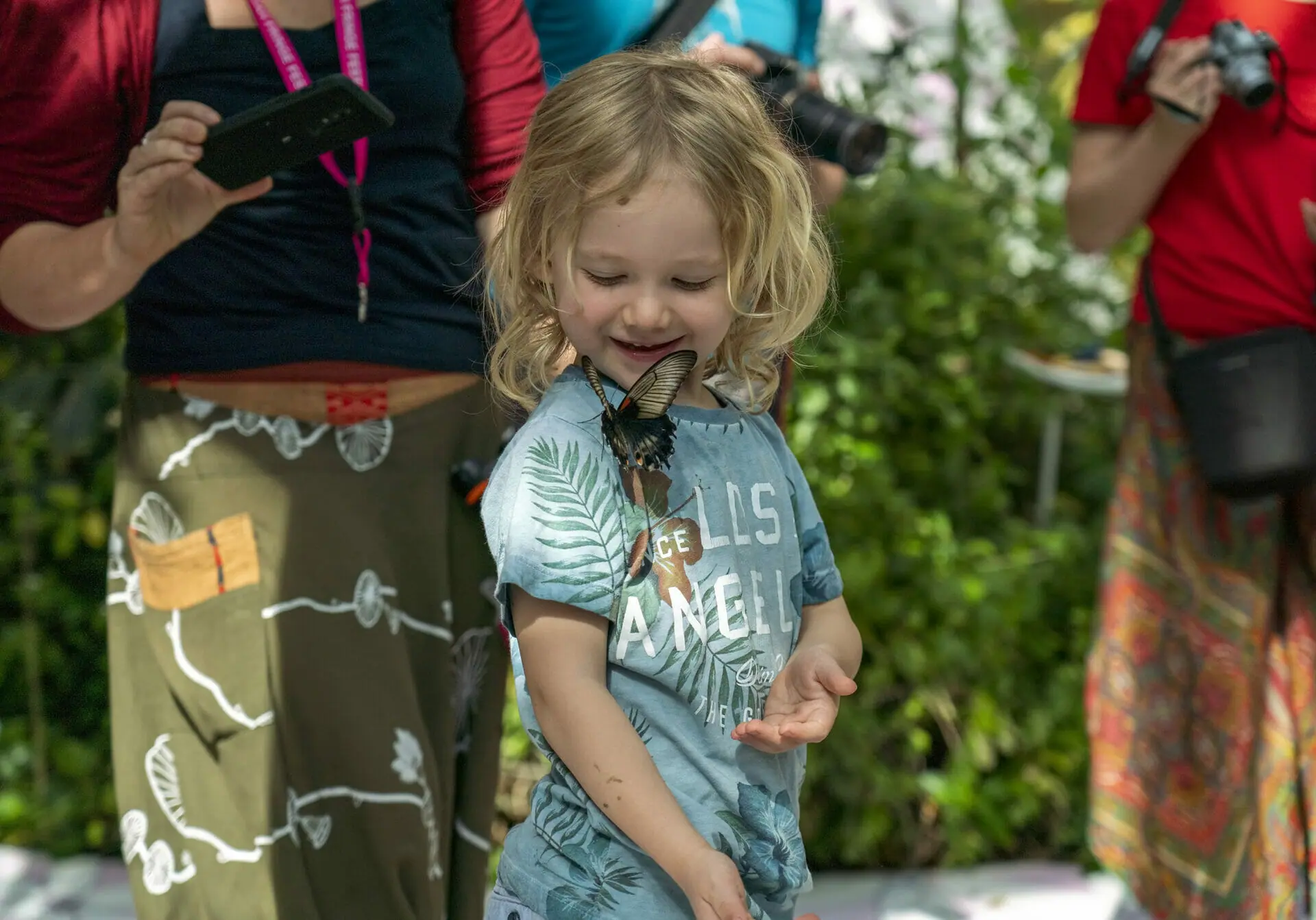 Kids in the Butterfly House on Al Noor Island can qualify as 'butterfly keepers' with one hour's training.
As butterflies swirl around the little man's head, I take some time to admire the award-winning architecture of the butterfly house: an ergonomically designed, nature-inspired structure designed, like the other built features of Al Noor Island, by German studio 3deluxe.
I'm especially impressed by its standout feature — an impressive interlocking golden outer roof that covers an area of 800sqm enveloping the butterfly house much like a cocoon.
The combination of psychedelic insects and architectural innovation has a mildly hypnotic effect. However, we shake ourselves out of our reverie and make our way back to the mainland for the day's final instalment of father-son fun at Al Montazah Park.
A riot of rides and slides laid out over an expansive 126,000sqm area, Al Montazah Park has enough to keep families occupied for at least a full day. With time against us, we forgo the thrills and spills of Pearls Kingdom — the water park section — and focus on the Island of Legends amusement park.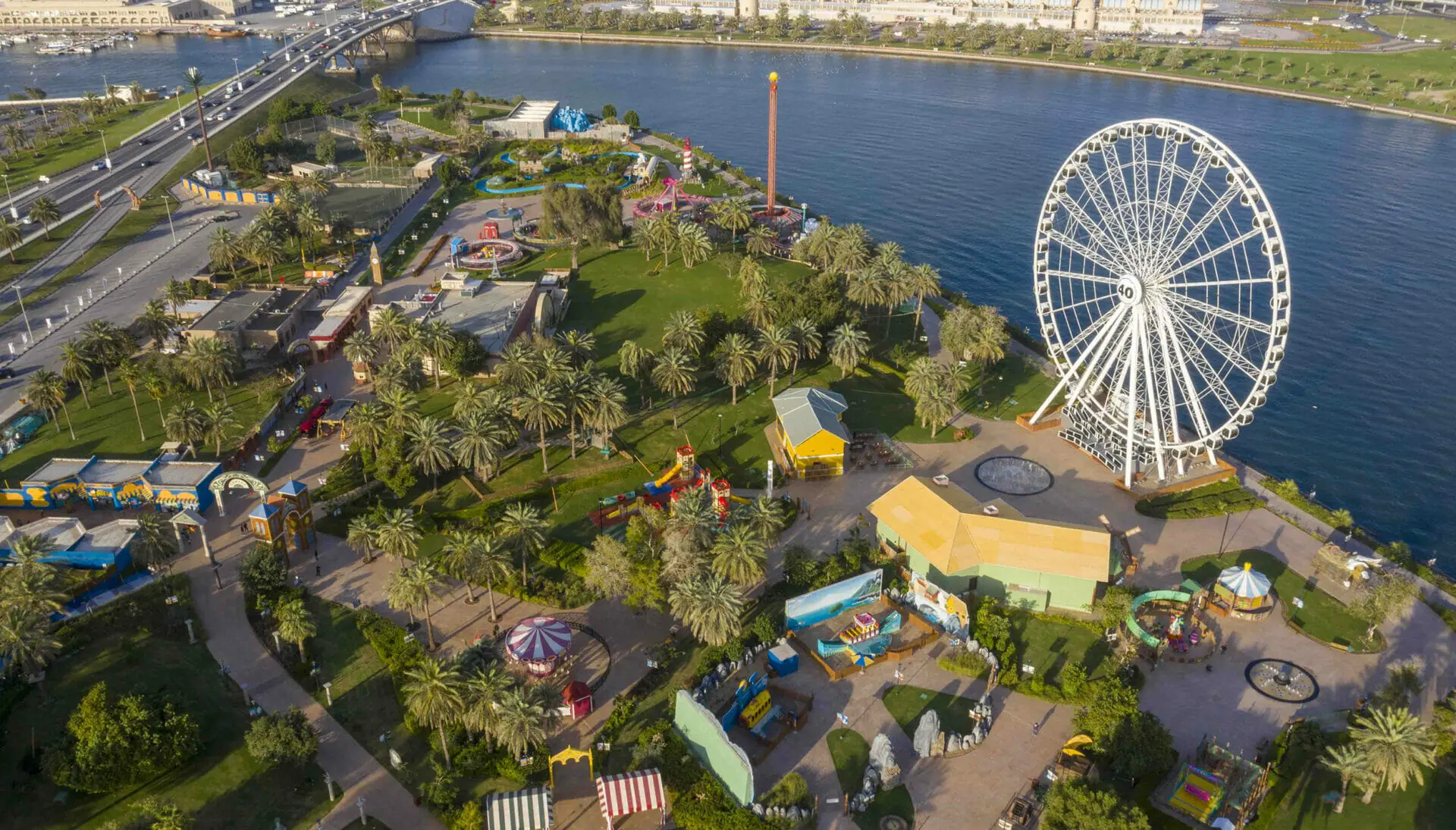 The water park at Al Montazah, Pearls Kingdom, is built around the story of a wise king who promised rewards to anyone who could obtain for him a magic pearl.
With the pandemic having scuppered our holiday to Scotland, I'm delighted to take a ride on the park's Loch Ness Spin Boat, where the mythical monster from my mother country makes a surprise appearance. Also memorable is the Viking Journey where we take a trip towards the Arctic Circle in an ancient Viking vessel. Alexander finds further stimulation through a voyage to the bottom of the ocean in a "Crazy Submarine" and a romp around the slides, obstacles and rope swings at "Fun Castle".
By this time, I'm begging for mercy and the home comforts of our palatial accommodations back at The Chedi Al Bait. But we can't leave without a spin on the Eye of the Emirates. At 60 metres tall, the Ferris wheel has been a symbol of Sharjah since 2005. It has now relocated to Al Montazah from its old home at Al Qasba, offering outlooks that are perhaps even more visceral than before.
The great reveal occurs as we slowly lift from ground level. As our capsule reaches the top, the city unfolds before us in all its neon-lit glory. Our adventures have taken us to verdant woodlands to see tropical butterflies and up to the tundra at the north pole via the highlands of Scotland. At the end of a long and illuminating day, it's great to be back in Sharjah.
Experience the heritage, art and wonders of Sharjah at the Chedi Al Bait, Sharjah and book a stay with us.
---
Text by Duncan Forgan for GHM Journeys.
Featured image: More than 70,000 plants and trees on Al Noor present an idealised, if not actual, view of nature in Sharjah.
First published on 17 November 2020.