New Year, New Unrivalled Lifestyle Experiences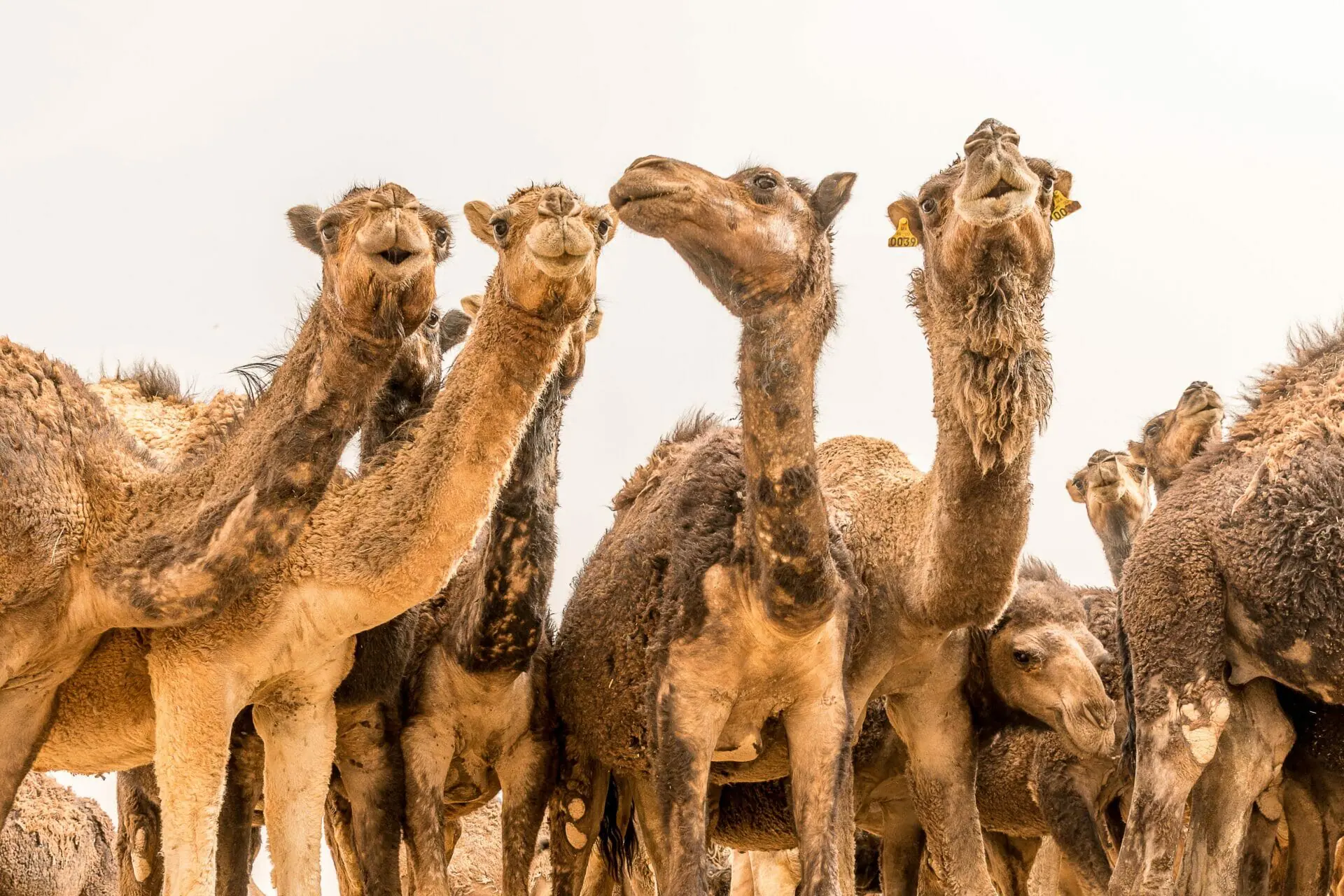 Welcome fresh travel inspiration and discover the lesser-known destinations of the world. For those seeking to explore more exotic climes and unique cultures, Doha, the luxurious and modern city of Qatar, and Egypt's Red Sea, a marvellous marine destination, provide plenty of reasons to visit in 2023.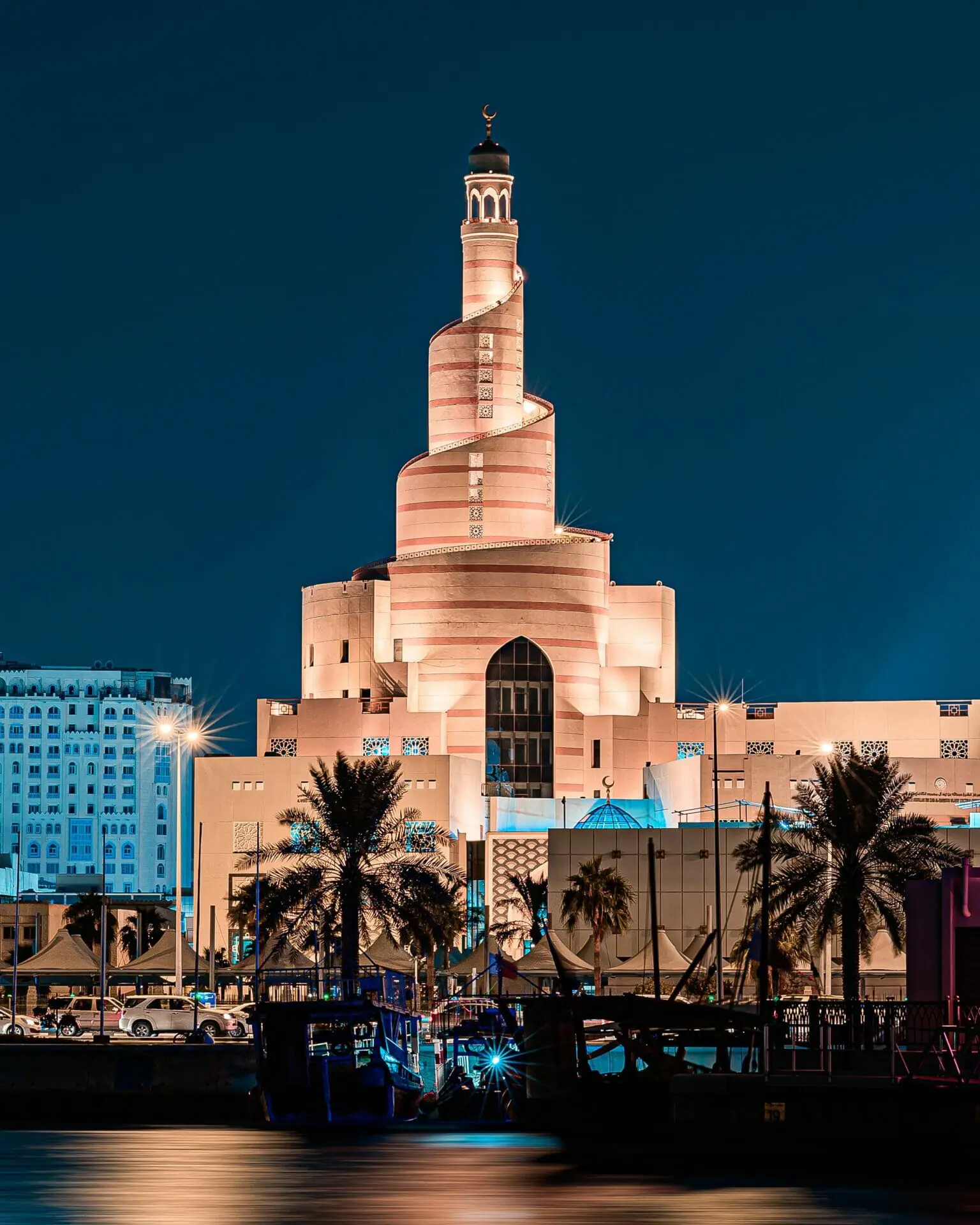 Image from: Pexels – Abdullah Ghatasheh
Visit Doha, a captivating landscape that is rich in culture
Doha, the capital city of Qatar and often referred to as the shining jewel of the Middle East, is a luxurious and rapidly developing destination. However, there is more to this city than its modernity, as it also has a rich heritage to discover. Stay at The Chedi Katara and discover these four experiences in Doha.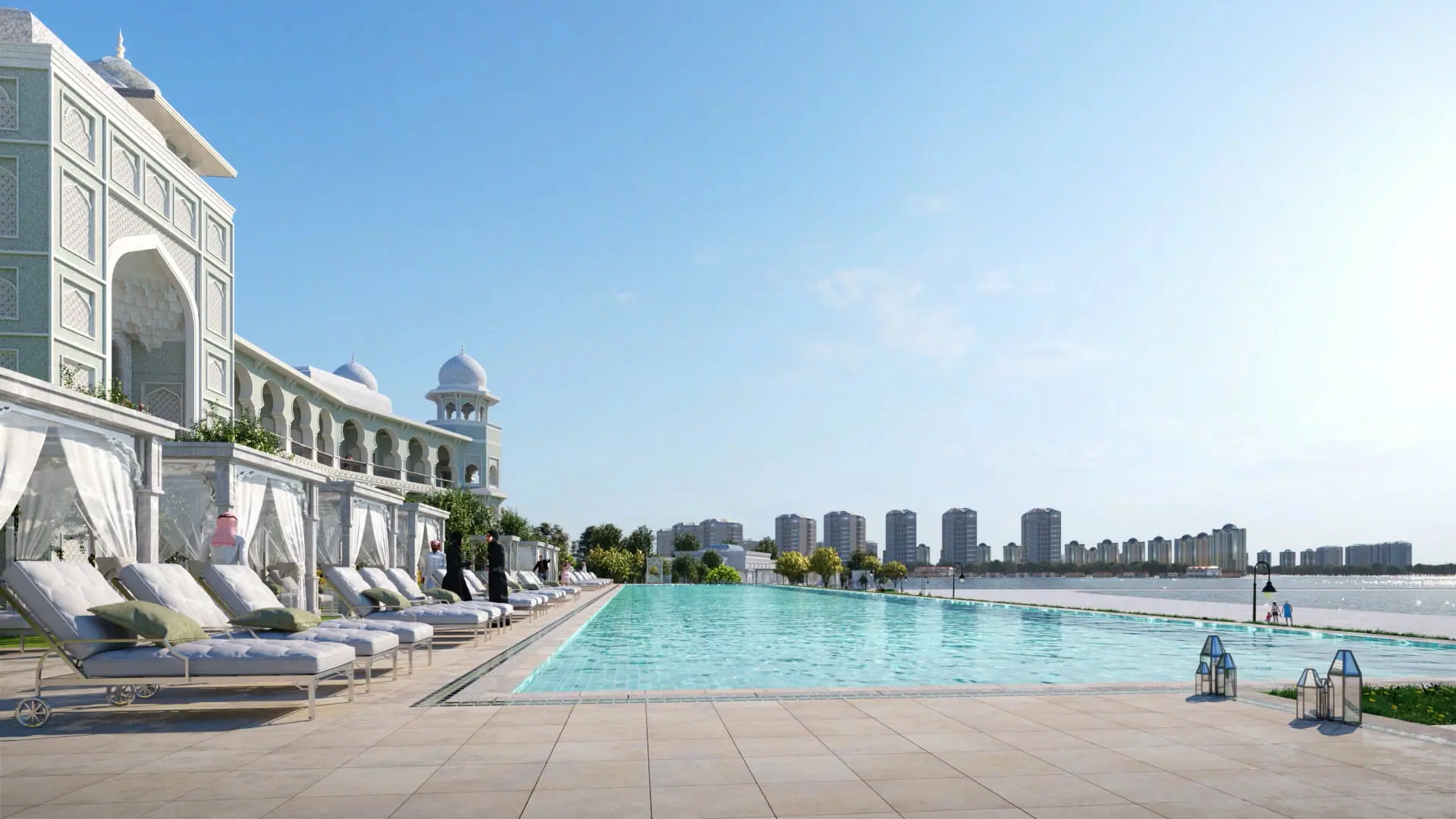 750 m away – Katara Cultural Village
Located just a short distance from the property, Katara's cultural village offers a wealth of experiences to explore. The amphitheatre, a unique blend of classic Greek and Islamic design featuring stunning sea views, is a must-visit. The Katara Mosque, with its impressive exterior and colourful décor, is another must-discover destination. In addition, the art galleries and planetarium feature captivating exhibitions, while the hills and beach of Katara provide the perfect setting for picnics and water sports.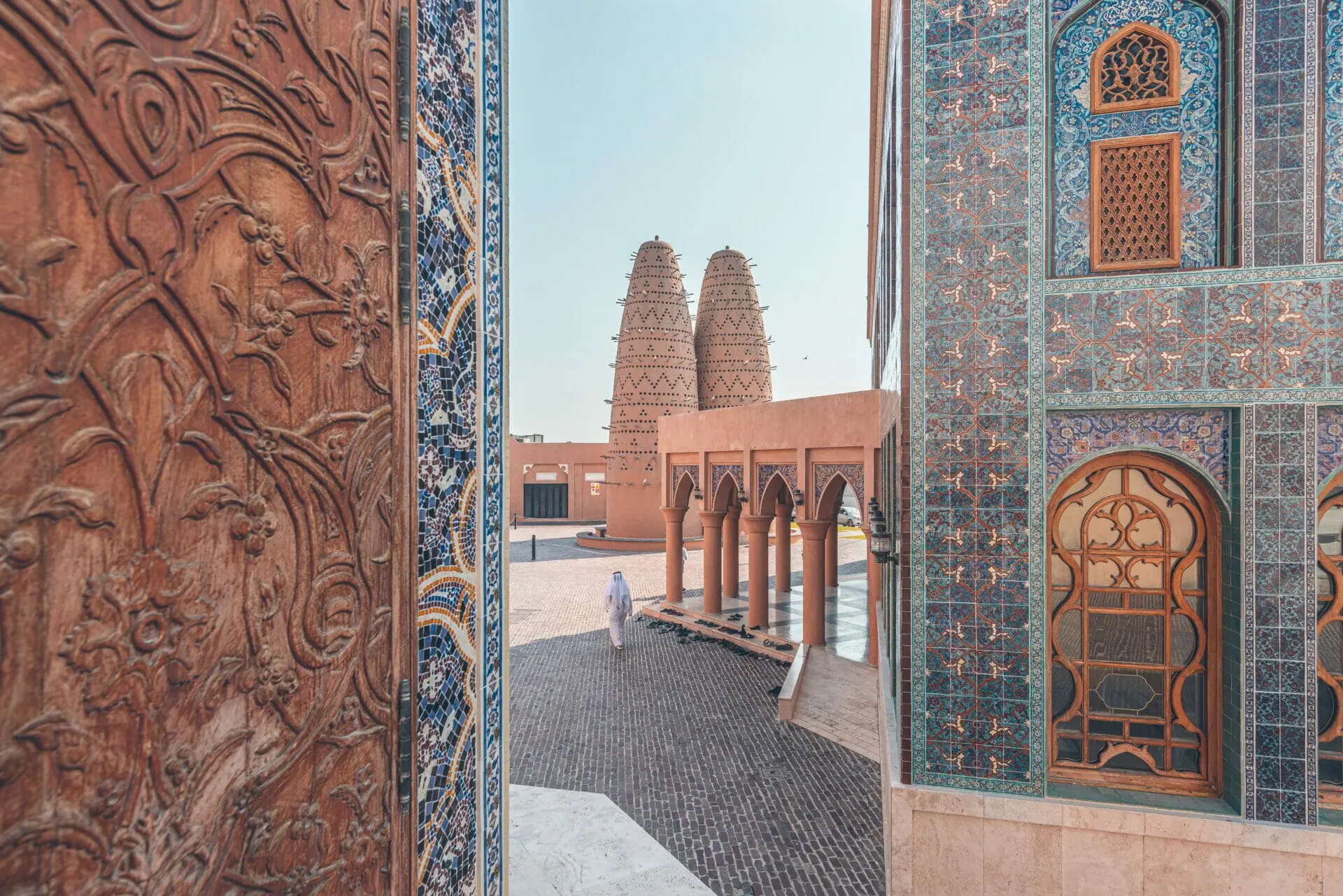 Image from: Unsplash – Visit Qatar
17.3 km away – Souq Waqif
The original Qatari buildings of the old trading market were restored at Souq Waqif, making this an authentic representation of an ancient marketplace. Locals and tourists frequent this spot where spices and souvenirs can be purchased. The Souq Waqif also has the Falcon Souq, which showcases the Qatari heritage of falconry. In addition to its rich cultural offerings, Doha is home to a variety of restaurants and street food eateries where visitors can savour the unique flavours of Qatari cuisine.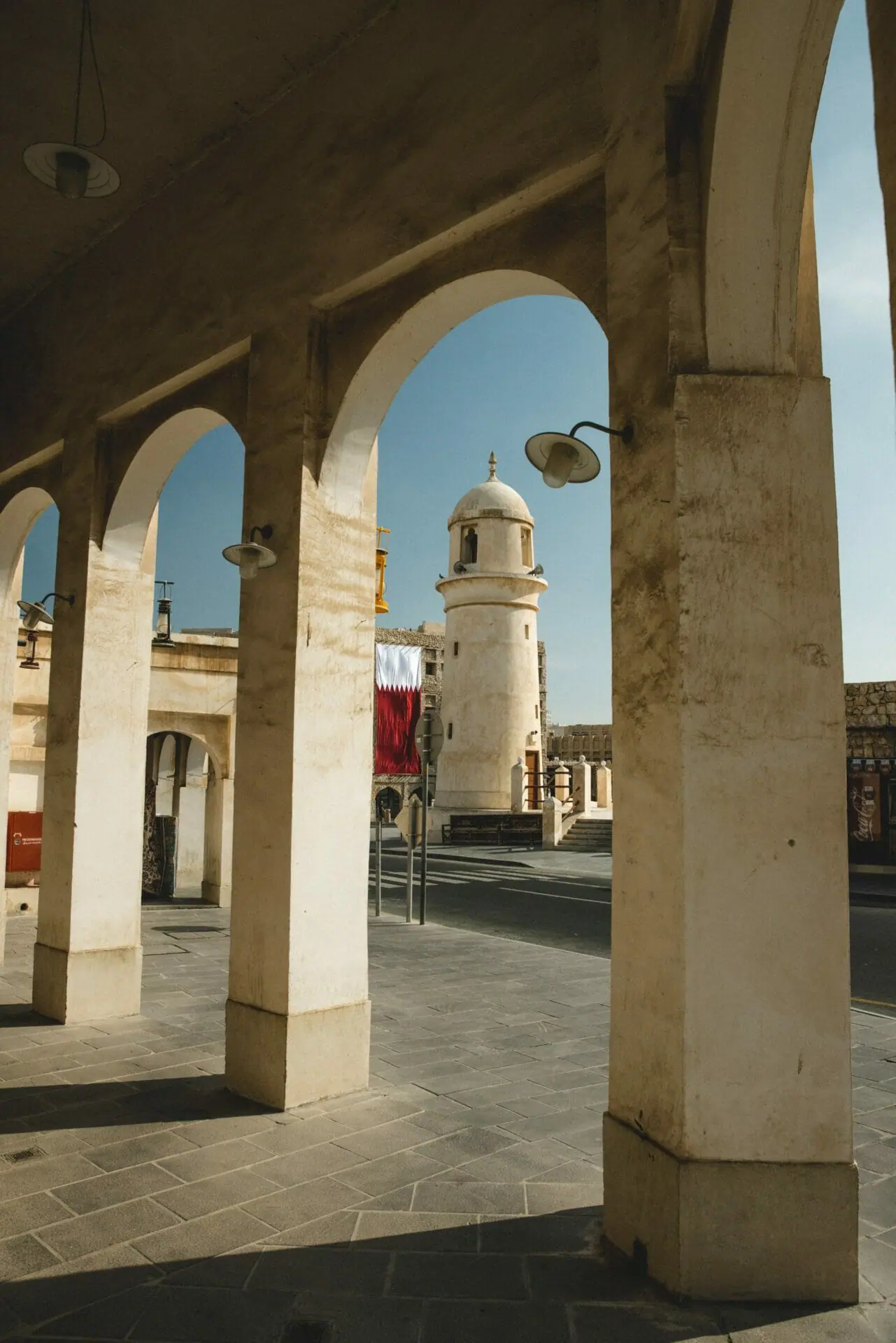 Image from: Unsplash – Visit Qatar
19 km away – The Arabian desert and Inland Sea
Treat yourself to a desert safari at sunrise or sunset and be mesmerised by the stunning landscape where the Khor Al Adaid sand dunes meet the Inland Sea. The Arabian desert offers a range of exciting experiences for all types of travellers, from camel rides and traditional meals in Bedouin tents to the thrill of sandboarding and dune bashing. No matter your interests, you'll find something to enjoy in this stunning desert landscape.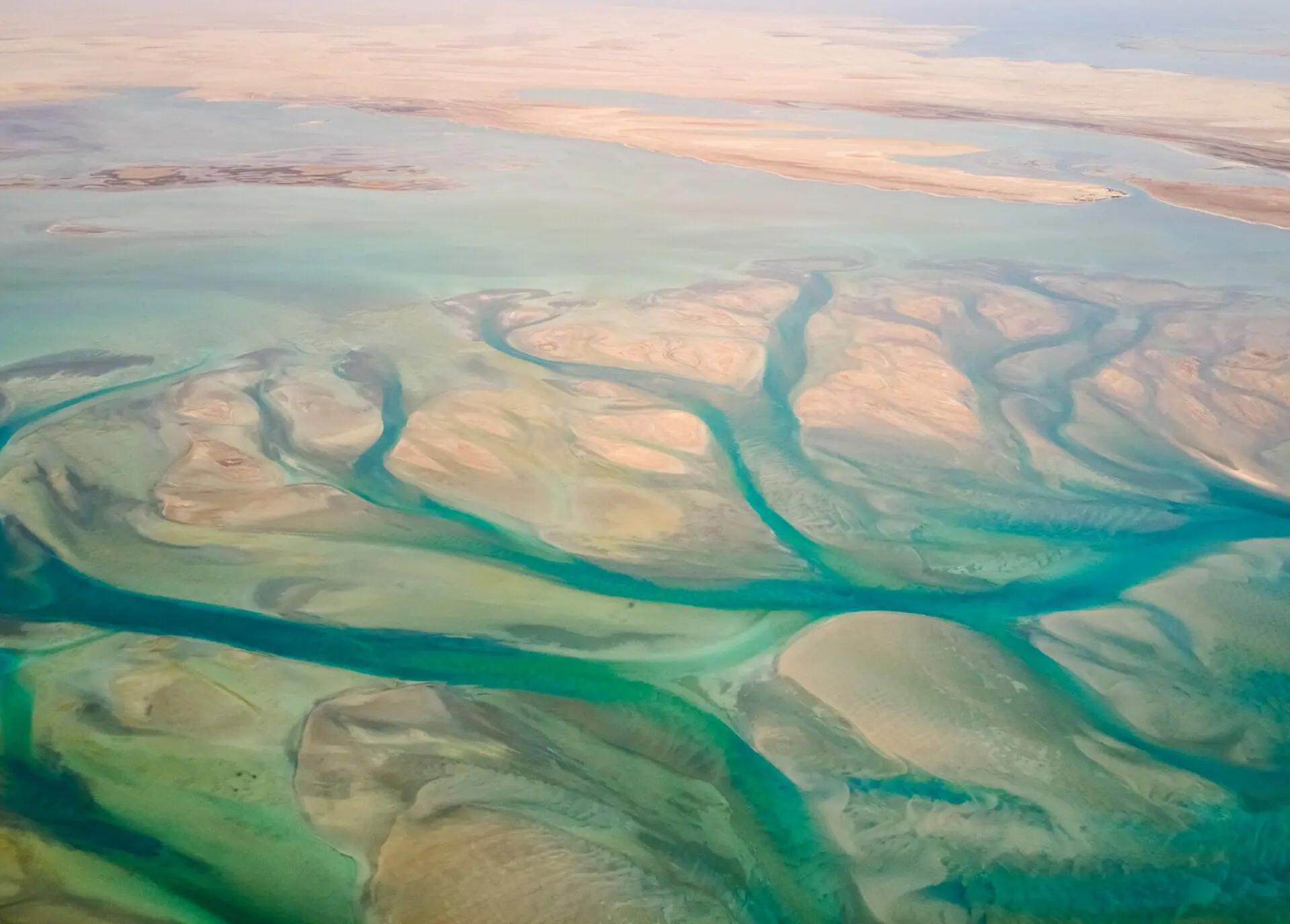 Image from: Unsplash – Visit Qatar
21 km away – The Museum of Islamic Art
Designed by acclaimed architect I.M. Pei, the Museum of Islamic Art is a sight to behold with traditional Islamic styles that seamlessly blend with modern architectural elements and design. Featuring the world's most extensive collection of Islamic art, the museum spans three floors and offers breathtaking skyline views. Visitors will be in awe of the beauty and cultural significance of the art on display and the stunning views from the museum.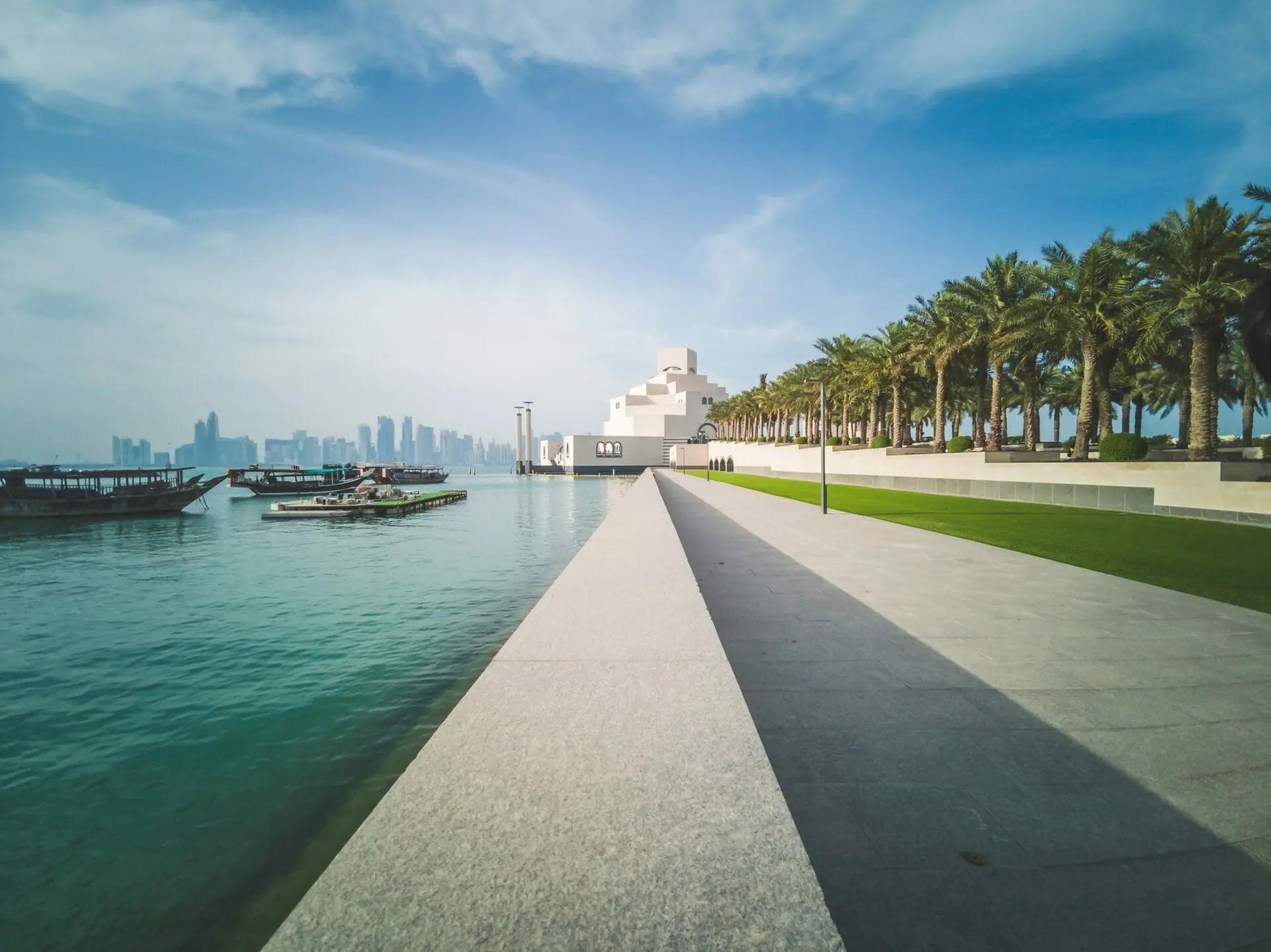 Image from: Unsplash – Visit Qatar
Visit The Red Sea: Egypt's enchanting destination both under and above water
The Red Sea is revered for its historical significance, but it is also an excellent place for those who enjoy year-round sunshine, pristine beaches, dazzling blue sea and coral reefs. Coupled with its diverse topography, various physical and cultural experiences exist to explore when visiting The Chedi El Gouna.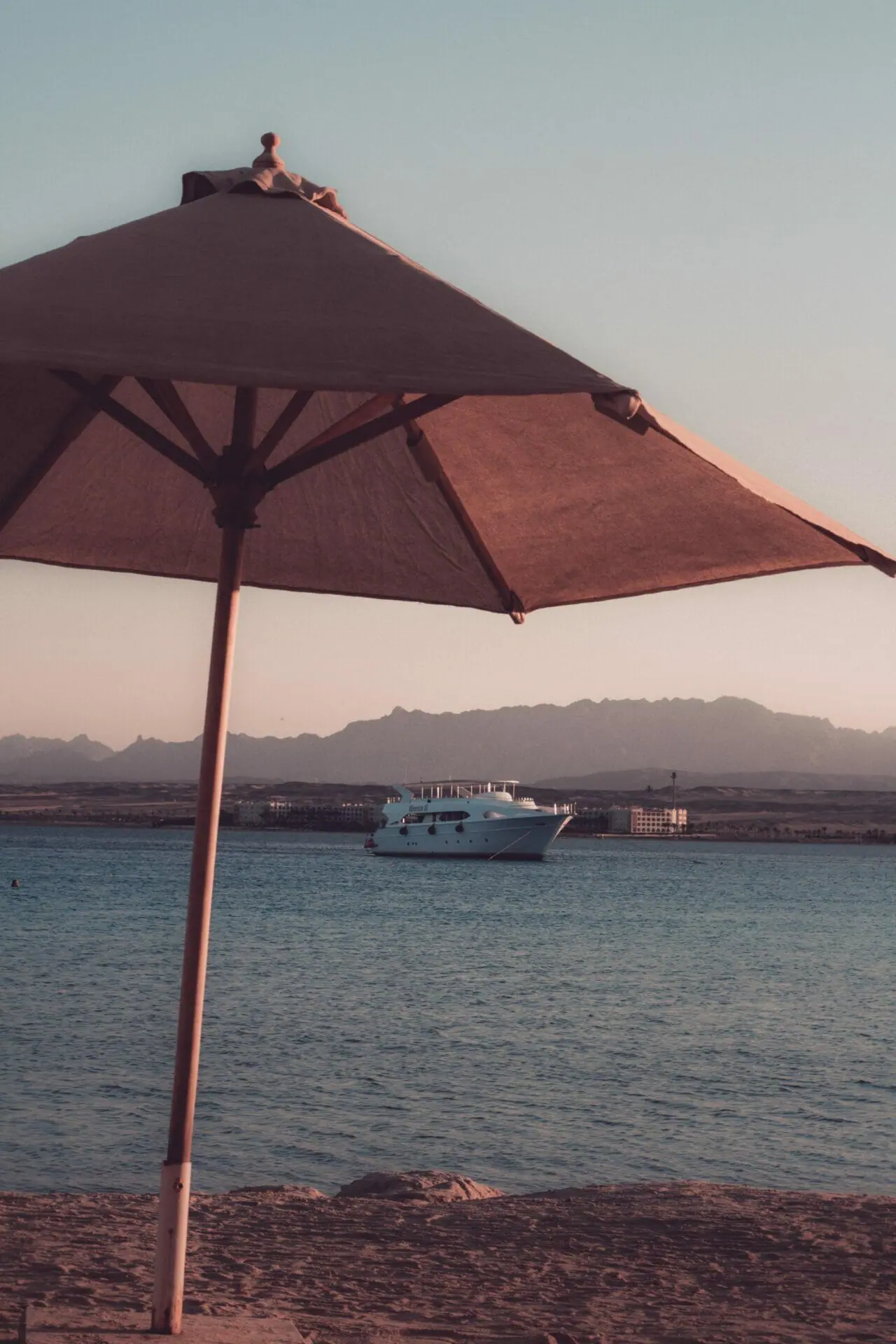 Image from: Unsplash – Kaŕeem Saleh
5.4 km away – El Gouna Golf Club
For those hoping to get a golf session in, The Chedi El Gouna is close to some excellent courses, including El Gouna Golf Club, which boasts great grounds for golfing all year round, complete with panoramic views of the Red Sea mountains.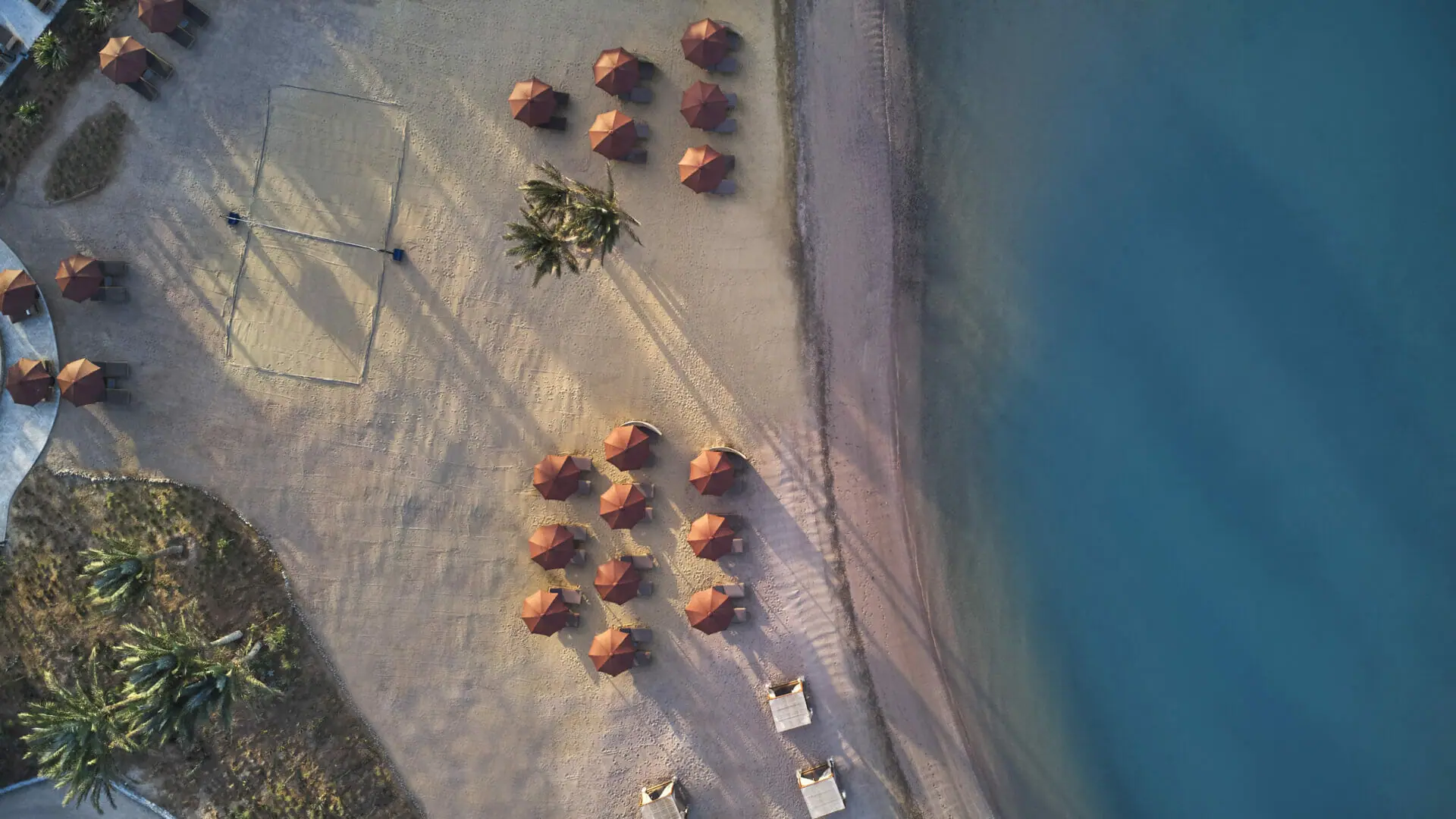 9.4 km away – Desert Breath
Located in the Egyptian desert near Hurghada, along the coast of the Red Sea, Desert Breath is a double-spiral work of art created by a group of three Greek artists. This land art installation, dug into the sands of the Sahara Desert, was designed to express a sense of infinity. Twenty years after its creation, Desert Breath is slowly disintegrating, making it a popular tourist attraction that showcases the passage of time. Head out on a 4WD tour through the region for a unique desert adventure. Here, you can race across the softest dunes and valleys while learning more about this phenomenal landscape.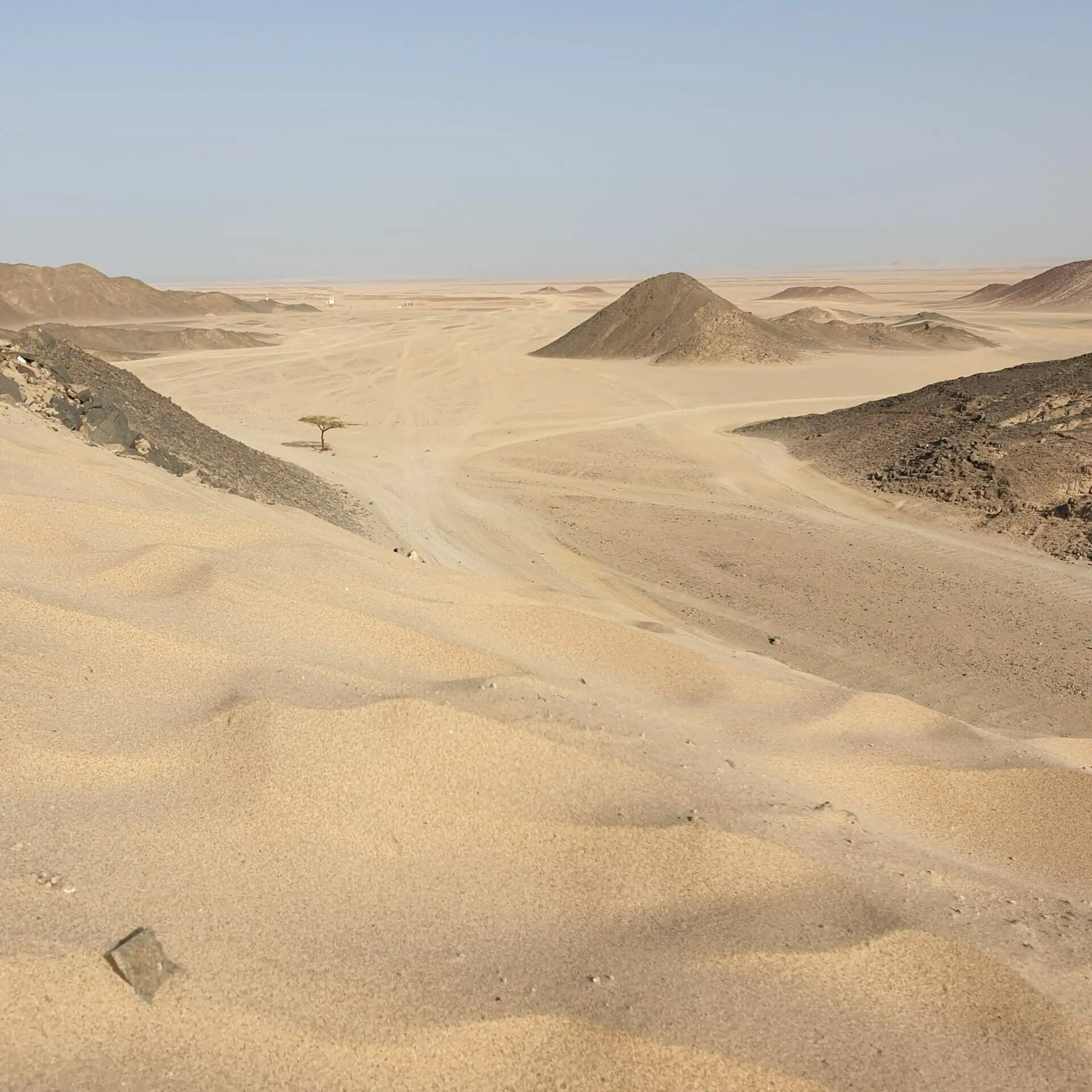 Image from: Unsplash – Mihajlo Stojković
335 km away – Luxor
A day trip to Luxor, the ancient city of Thebes, is a treasured historical site and is often referred to as the 'world's greatest open-air museum'. It is among the oldest inhabited cities in the world and is home to many remnants of Ancient Egyptian civilisation – including the famous Valley of the Kings and the Valley of the Queens. With magnificent monuments to explore, it is no surprise that thousands of tourists visit Luxor annually, contributing significantly to the modern city's economy. After a day of exploring, head to The Chedi El Gouna for dinner.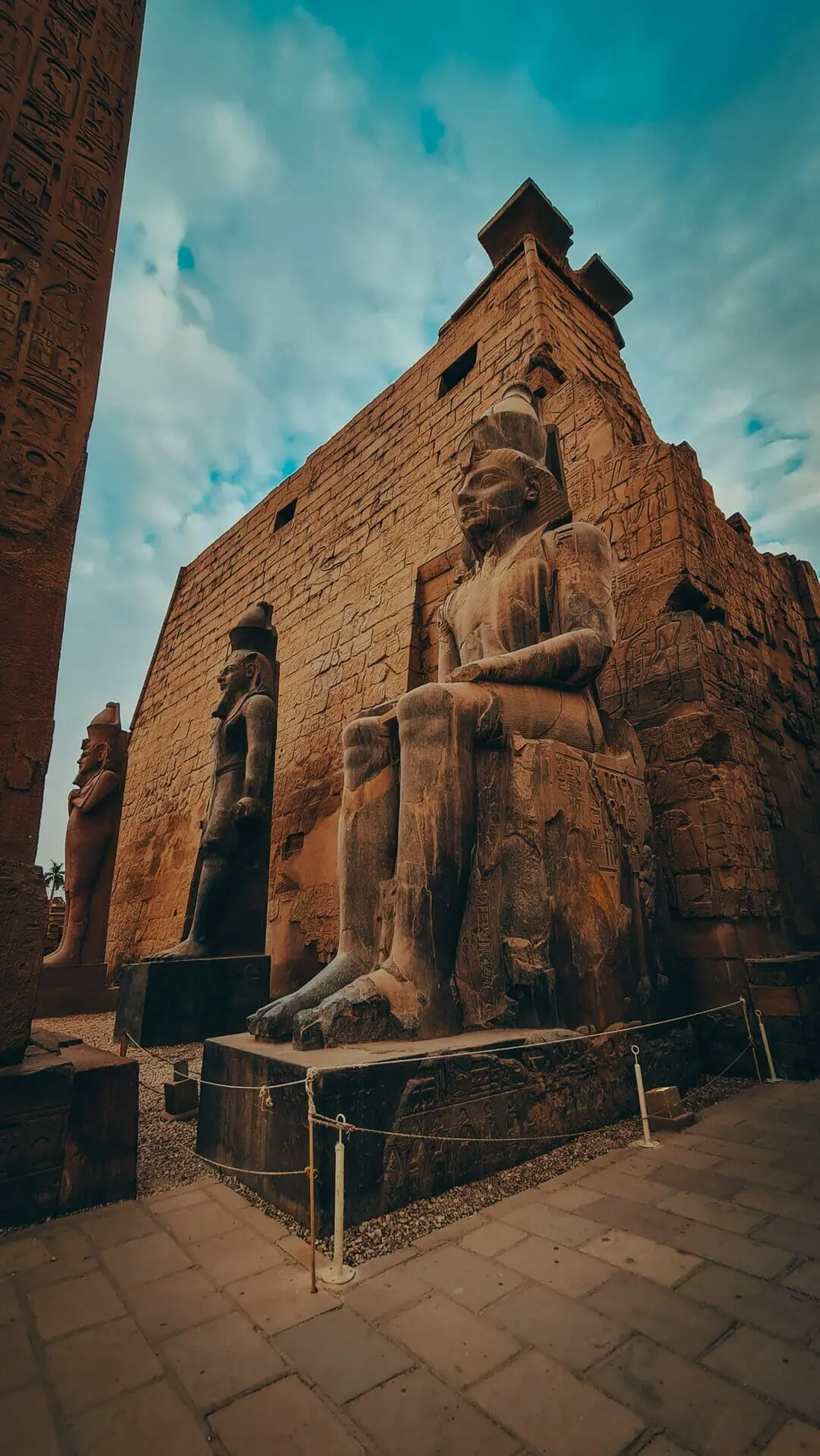 Image from: Unsplash – Ahmed Shabana
Scuba Diving and snorkelling, Al Wajh is 802 km away
As one of the world's best scuba diving and snorkelling destinations, The Red Sea presents incredibly diverse marine life and underwater ecosystems. Take a trip to some of the best diving sites to discover a kaleidoscopic array of aquatic animals such as fish, octopuses, stingrays, sea turtles and more alongside untouched coral reefs.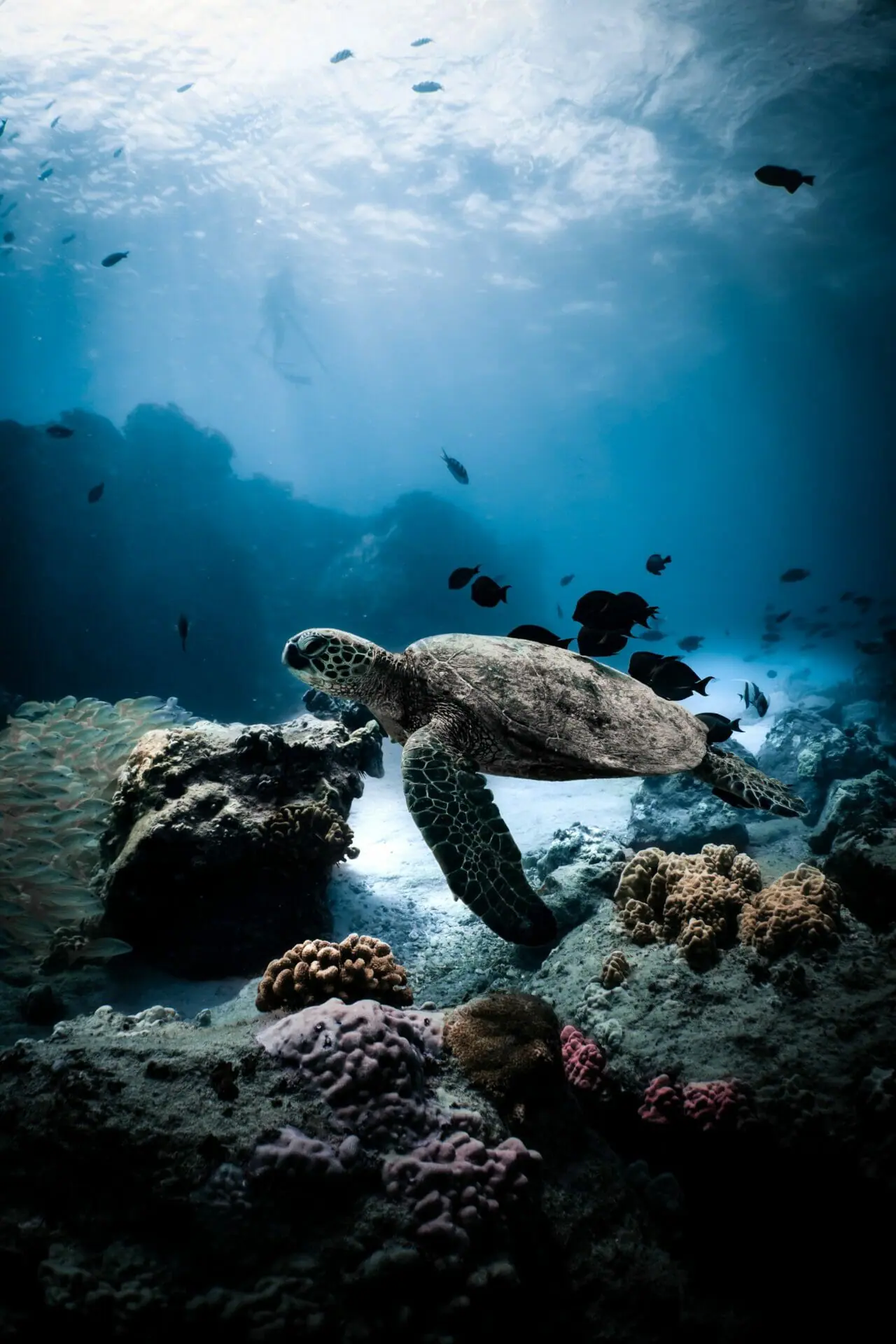 Image from: Pexels – Daniel Torobekov
Our latest hotels, The Chedi Katara in Doha, Qatar and The Chedi El Gouna at the Red Sea, Egypt, offer a highly skilled concierge team dedicated to providing in-house guests with exceptional services 24/7. They will work with you to design the perfect local itinerary and ensure a memorable journey.
---
Discover the hidden treasures and rich histories of Doha and the Red Sea in 2023. Explore the best of these captivating destinations' unique cultures and stunning landscapes for unrivalled lifestyle experiences