There's no place like home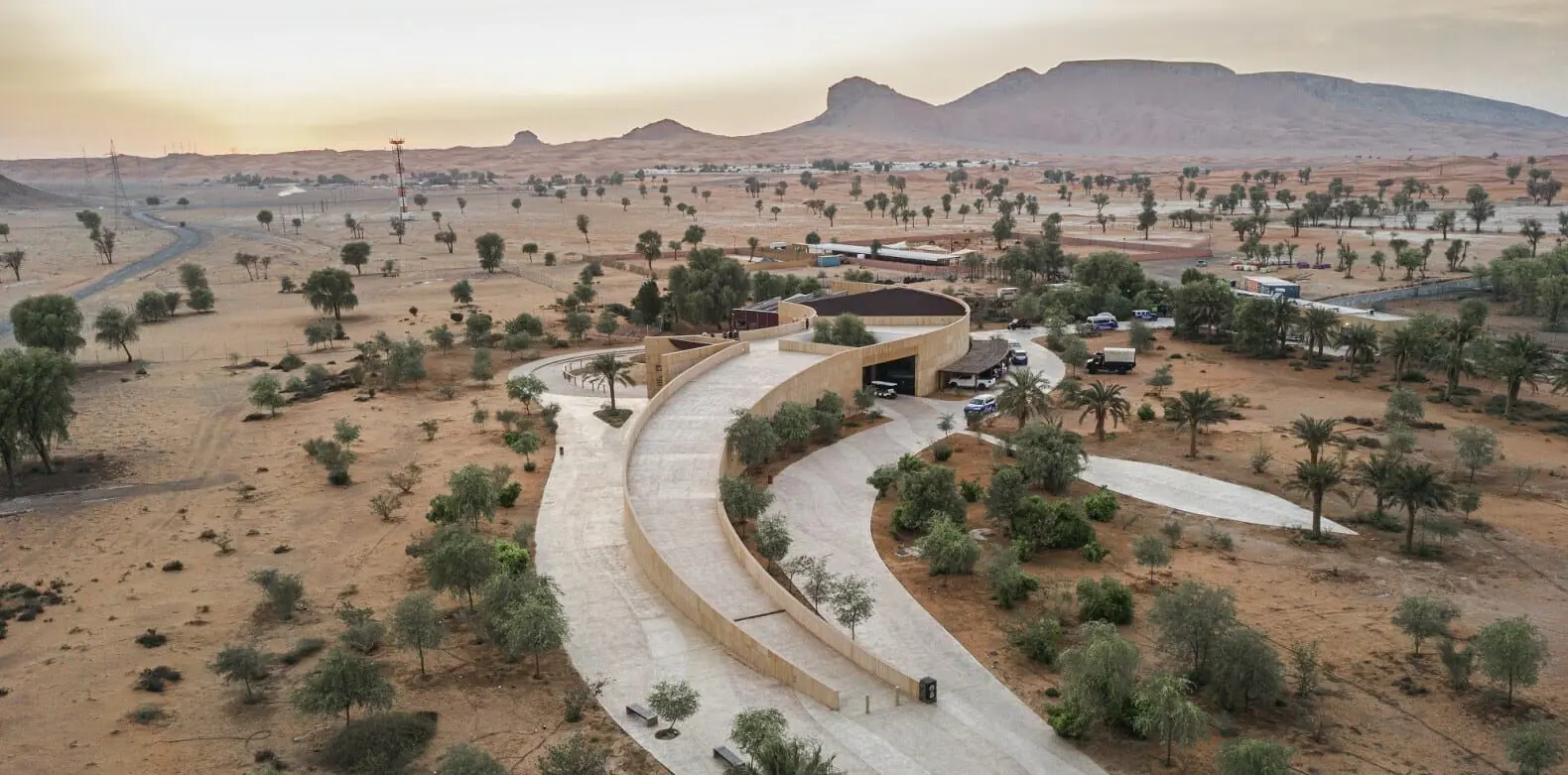 Towards the end of a long flight from a far-flung place, as the cabin lights gently lift me from my slumber, I look out of the window to take a peek. It doesn't matter where I am flying from or for what purpose – when I see the shimmering ocean lap against Al Mamzar Beach, the sheer awesomeness of the Burj Khalifa, Al Noor Island surrounded by the glittering waters of the Khalid Lagoon and the engineering masterpiece of the Dubai Canal, I am always hit by three powerful feelings: awe, pride and love. With these powerful emotions, a broad smile appears, and I feel that unique warmth – the inescapable feeling of coming home. 'It's always so good to be back.'
And just like that, the cares of the world weigh a little less. And I feel happiness.
It is, of course, unlikely that I will enjoy those life affirming moments as I look down at the land I love from far above: national borders are unlikely to be completely relaxed and open to tourists until a safe and proven vaccine is trialled, licensed, and manufactured in the billions. Until then, however, we are invited to explore, marvel, and reconnect with the wonders we know of but rarely consider. We are presented with a unique and irresistible invitation: put down the passport and take a look in our own backyard.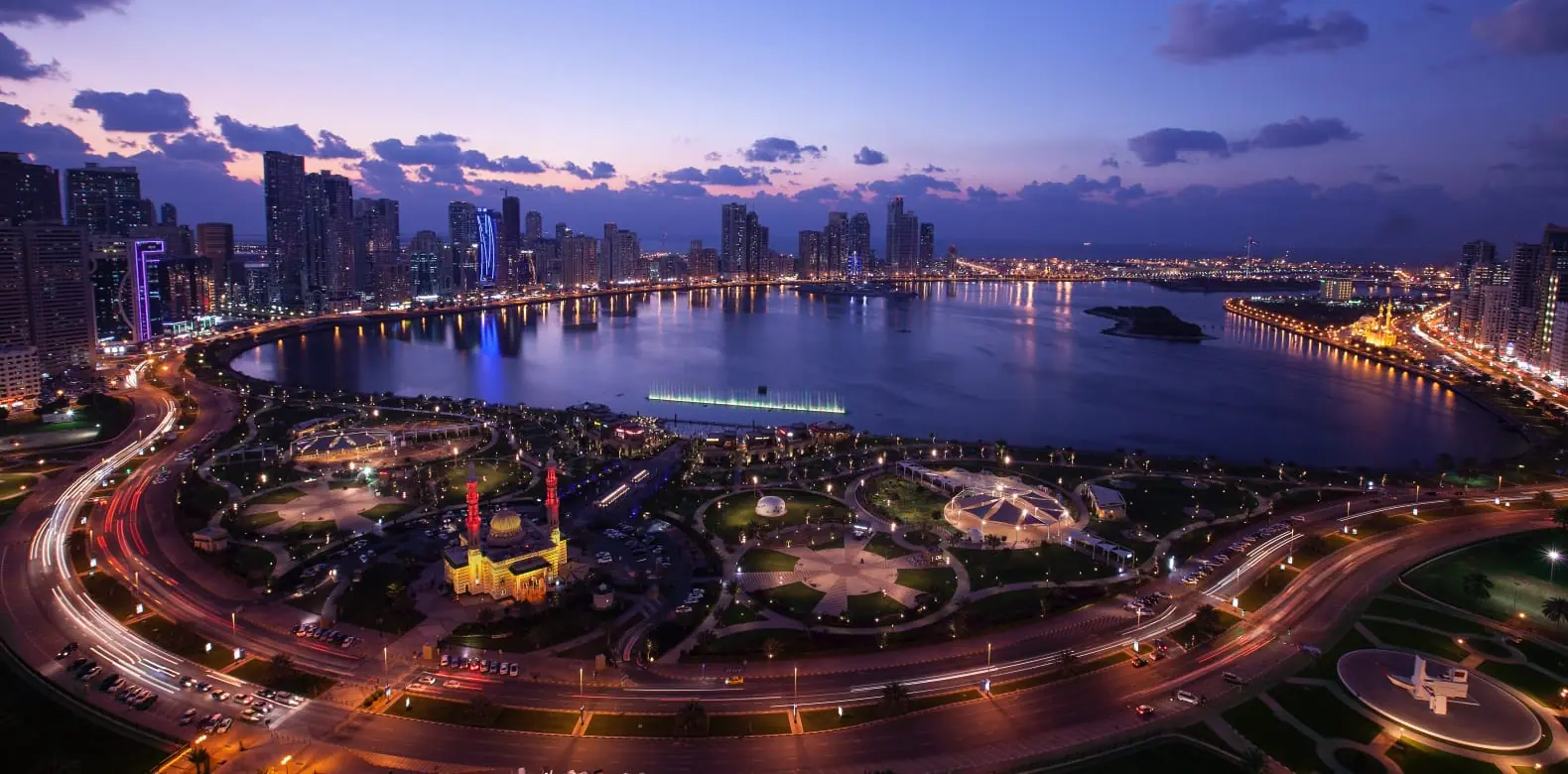 Sharjah was named the 'Cultural Capital of the Arab World' by UNESCO.
This year, French people will be holidaying in St. Tropez, Egyptians will take in the wonders of the Red Sea and Brits will be flocking to Cornwall. Here at home, Emiratis and our millions of wonderful foreign residents will head to the east coast, wonder at the mysteries of the central region, our mesmerising craggy mountain ranges, and discover archaeological wonders abundant right here at home.
Sharjah, where a long list of attractions, experiences and destinations are already primed for an influx of locals looking to reconnect with the country they love – whilst maintaining social distancing. One of the fantastic things about the way that Shurooq has approached the development of its leisure assets is the way it has always prioritised space. The Kingfisher Retreat, which is already operating at full capacity since the lockdown rules were relaxed, is a great example: clean, contemporary open spaces that make social distancing when checking in, dining, or lounging in front of the pristine waters of the Indian Ocean, incredibly easy. The Kingfisher Lodge is uniquely situated in the Al Qurm nature reserve – home to one of the largest mangrove forests on the east coast, the oldest in the Arab world and the only habitat for the endangered white-collared kingfisher. More than nine million people live in the UAE – I can't help but wonder how many realise that they live alongside this unique ecosystem and that within it, they're going about their lives in proximity to rare species of birds, turtles, fish and deer.
All of the Sharjah Collection retreats are thriving because they make holidaying in the new reality easy. Most importantly, they provide the perfect excuse to fall back in love with where we come from – sweeping desert dunes, Arabian architecture, dramatic mountain ranges, the Kingfisher Retreat with your very own luxurious contemporary tent.
You're rightly spoilt for choice – so why not indulge yourself at The Chedi Al Bait, Sharjah – a treasure trove of historic manor houses and heritage buildings. The hotel has been named one of the world's most remarkable hotels in the Travel + Leisure's 2020 It List. Why? The 53-room hotel is part of an Emirati conservation project: its rooms, restaurants, spa, and wellness facilities are incorporated into heritage buildings that are almost a century old.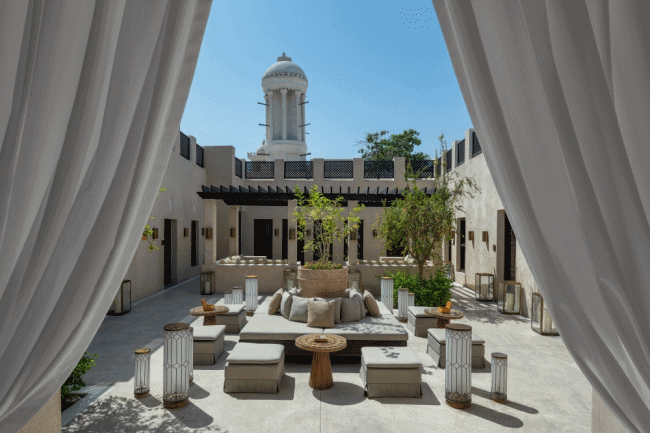 Meaning 'The Home', The Chedi Al Bait, Sharjah is nestled within the fulcrum of the UAE's vibrant landscape.
And, whilst the summer months might be hot, it's possible to rediscover our roots whilst keeping cool at places like the Heart of Sharjah – the largest historical preservation and restoration project in the region, interwoven in the very history and fabric of Sharjah. Heart of Sharjah is a bustling world of traditional souks through meandering shaded alleyways, art galleries cooled by traditional wind towers, and the unique opportunity to step back in time at the painstakingly restored original souq in the Al Mureijah area to Sheikh Saqr bin Mohammed Al Qasimi souq in the Al Shuwaiheen area.
Heart of Sharjah is a bustling world of traditional souks through meandering shaded alleyways, art galleries cooled by traditional wind towers, and the unique opportunity to step back in time at the painstakingly restored original souq in the Al Mureijah area to Sheikh Saqr bin Mohammed Al Qasimi souq in the Shwayheen area.
But – to get in touch with the Sharjah of today and tomorrow, nowhere can match the incredible Al Noor Island with its extraordinary art installations and award-winning architecture – and the butterfly house that everybody is talking about. Its something that every Emirati and every UAE resident should prioritise for a day trip or an overnight stay.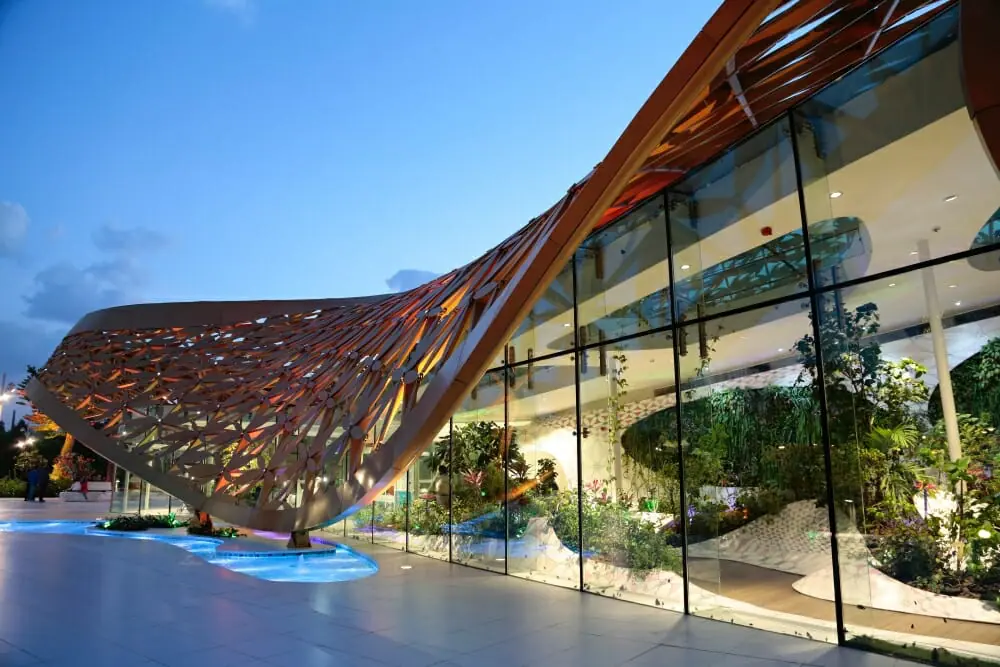 Home to a Butterfly House, Al Noor Island is a serene oasis that is accessible by a bridge near the iconic Al Noor Mosque.
The island can only be described as extraordinary. It's where bespoke, awe-inspiring art installations and sculptures can be found scattered across – and often hidden – amongst trees, beds of flowers and pools of water. The OVO Art Installation – a fantasy world of light and animation – is a simple but powerfully sturdy wooden domed structure made using thick planks of wood. Hovering over a shimmering pool of water, the installation morphs into a staggering light display when LED lighting and water combine, creating a calming, ethereal atmosphere that lights up the night sky.
Discovering the things that we've often heard about in our own backyard is a unique feeling. Because, unlike seeing the life, cultures, cuisines, and architecture of other countries in faraway lands, we experience something far more emotive. We re-root. We let go of the grand expectations of going to stand and look and others. Instead, we pause. We sit down. We reflect on who we are as a people. We remember our own unique landscapes, our humble beginnings and peer into the psyche of who we are as a people and as individuals.
There is something incredibly special about jumping in the car and telling your kids that you're going to show them who we are, where we came from – and take them on an awesome sailing trip on the pristine Indian Ocean. To say, "Son, do you want to see real, old, old Sharjah – like it used to be hundreds of years ago?" or, "You want to drive through the dunes for an adventure in Sharjah's craggy mountain ranges?", or, "I hope you've got your trunks because today we're kayaking and then bird watching in the mangroves."
There is also an economic necessity for the staycation. The UAE is, arguably, the most tourist-friendly country in the region. The country's tourism and leisure infrastructure, services, standards, and facilities are second to none. This enviable status is nothing without our vast supply chain of vendors, buyers, importers, world-class chefs, employees, tour operators, local food chain suppliers and chambermaids. Top-to-bottom, our leisure and hospitality sector need us to get out there. This is a time when our country needs us, our traders need us, and our economy needs us to rediscover our country.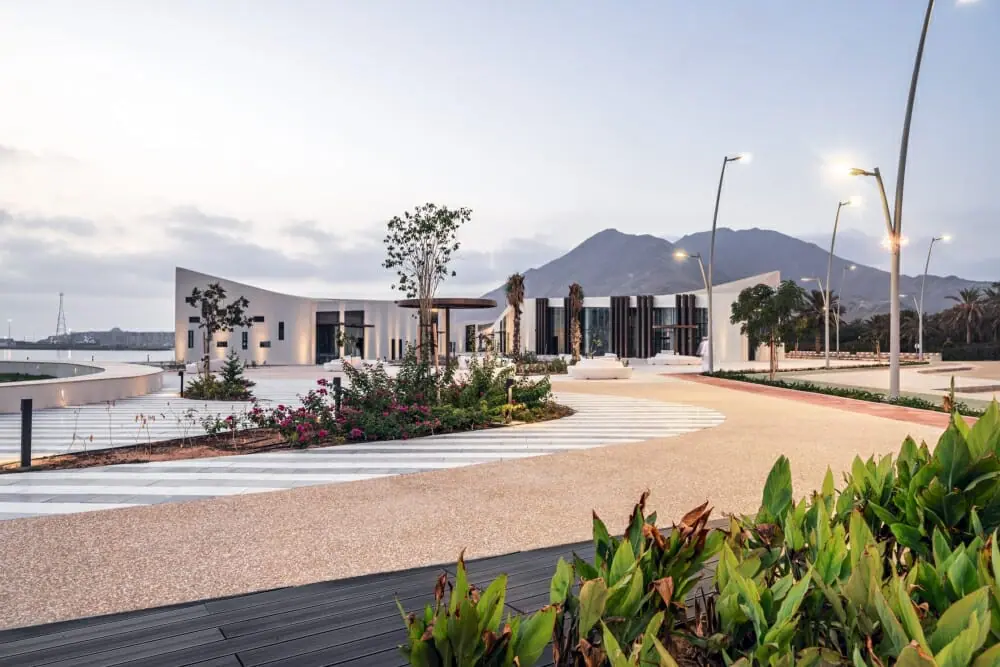 Offering a stunning view of the mountains, lined with palm trees and facing glittering waters, Khorfakkan Beach is the place for a day of family fun.
Each of us has a million real reasons to see the places we always dreamed of.  Not because we can't fly away somewhere else – but because there really is no place like home. So, when you drive up to the foot of the Khorfakkan mountains, take a breath, look up at the majesty that surrounds us, smile – and remember how great it feels.
Now – as we adjust to our new world reality – is an incredible opportunity to inspire others to see the beauty that is all around us, to rethink how we look at the world. This is the moment when we have the time and opportunity to connect with nature, and with each other. We can do that if we take stock, slow down, and remember that there is no place like home. Let's come together to spread love, not fear. #UbuntuLoveChallenge
---
Text by HE Marwan, Executive Chairman of Shurooq
Featured image: Step back into history and explore a world of ancient ruins, graves and caves in one of the UAE's most important archaeological areas, Mleiha Archaeological Centre.
First published on 4 June 2020.