The inimitable creator of stylish hotels and resorts worldwide, General Hotel Management Ltd (GHM), has announced an extension of The Chedi Al Bait, Sharjah, UAE. The Bait, Khalid bin Ibrahim at The Serai Wing, is a thoughtful restoration of former pearl merchant Khalid bin Ibrahim's residence from over a century ago. Designed for bespoke group stays with luxury offerings for every type of adult traveller seeking a private retreat, the heritage-inspired wing will comprise two main houses spanning 1,000 sqm, adding 12 more guestrooms and suites to The Chedi Al Bait.
True to the hotel's namesake, Al Bait, meaning "home" in Arabic, the new wing is a grown-up's paradise that takes guests on a journey through the home of a family living in 20th-century Sharjah. The Bait Khalid bin Ibrahim is a collection of modern accommodations in two houses, which reflect the aesthetic of traditional architecture and residential design in the Emirate of Sharjah. Each room and suite feature high ceilings, exposed wooden beams, original stonework, elegant modern lighting and calming neutral hues – architectural elements essential to Emirati culture and its ancient heritage. In addition to the museum, café and Nomani restaurant at The Chedi Al Bait, guests of the new wing will enjoy amenities and facilities that are designed exclusively for adults, such as a large temperature-controlled swimming pool in each house, private Jacuzzis and lounge, a yoga studio and dining room well-suited for big convivial gatherings.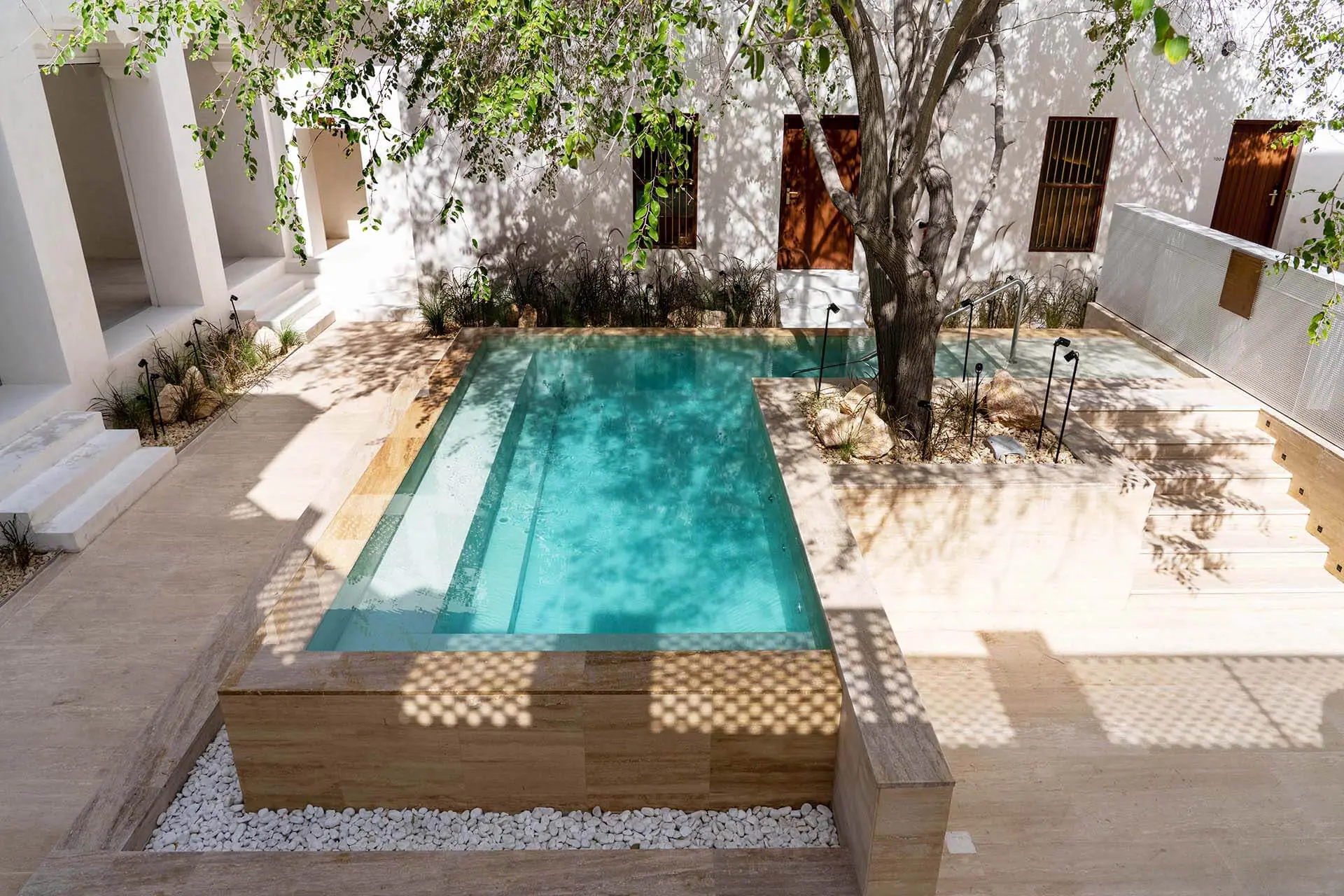 The first house will offer two private Jacuzzis, four bedrooms, and one suite, all of which have direct access and unobstructed views of the pool. The second house is fitted with a private lounge and dining room, three bedrooms, and one suite and the duplex Khalid Grand Suite with a living room on the first floor and a bedroom on the second. The rooms include:
Khalid Ibrahim Room – ranging between 26 and 35 sqm with a choice of either two single beds or a king bed
Khalid Ibrahim Room with Patio – ranging between 32 and 33 sqm and fitted with a king bed
Khalid Ibrahim Courtyard Room – spanning 38.24 sqm and fitted with a king bed
Khalid Ibrahim Suite with Plunge Pool – spanning 43.06 sqm and fitted with a king bed
Khalid Ibrahim Suite with Patio – spanning 43.12 sqm and fitted with a king bed
Khalid Ibrahim Grand Suite – spanning 70 sqm across two storeys and fitted with a king bed
Committed to reducing environmental footprints, the hotel has adopted eco-friendly practices such as going 100% plastic-free and switching to sustainable alternatives, like steel and glass straws, biodegradable garbage and glass water bottles. An on-site portable water filtration plant enables the property to produce its own premium still and sparkling water for guests and staff members' consumption. Infused with nourishing minerals, the water is packaged in sanitised glass bottled and stocked throughout The Chedi Al Bait's rooms, retail and dining destinations.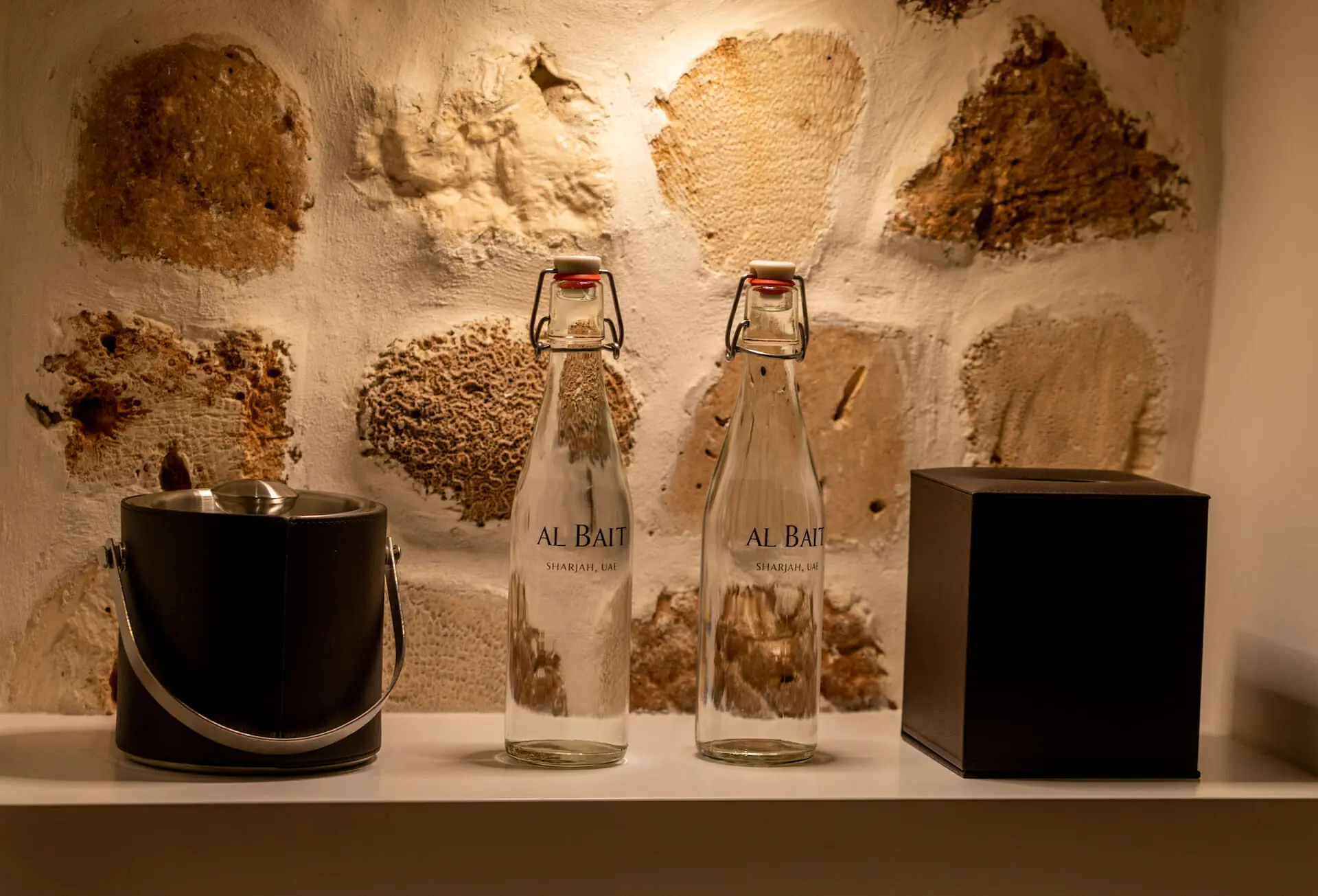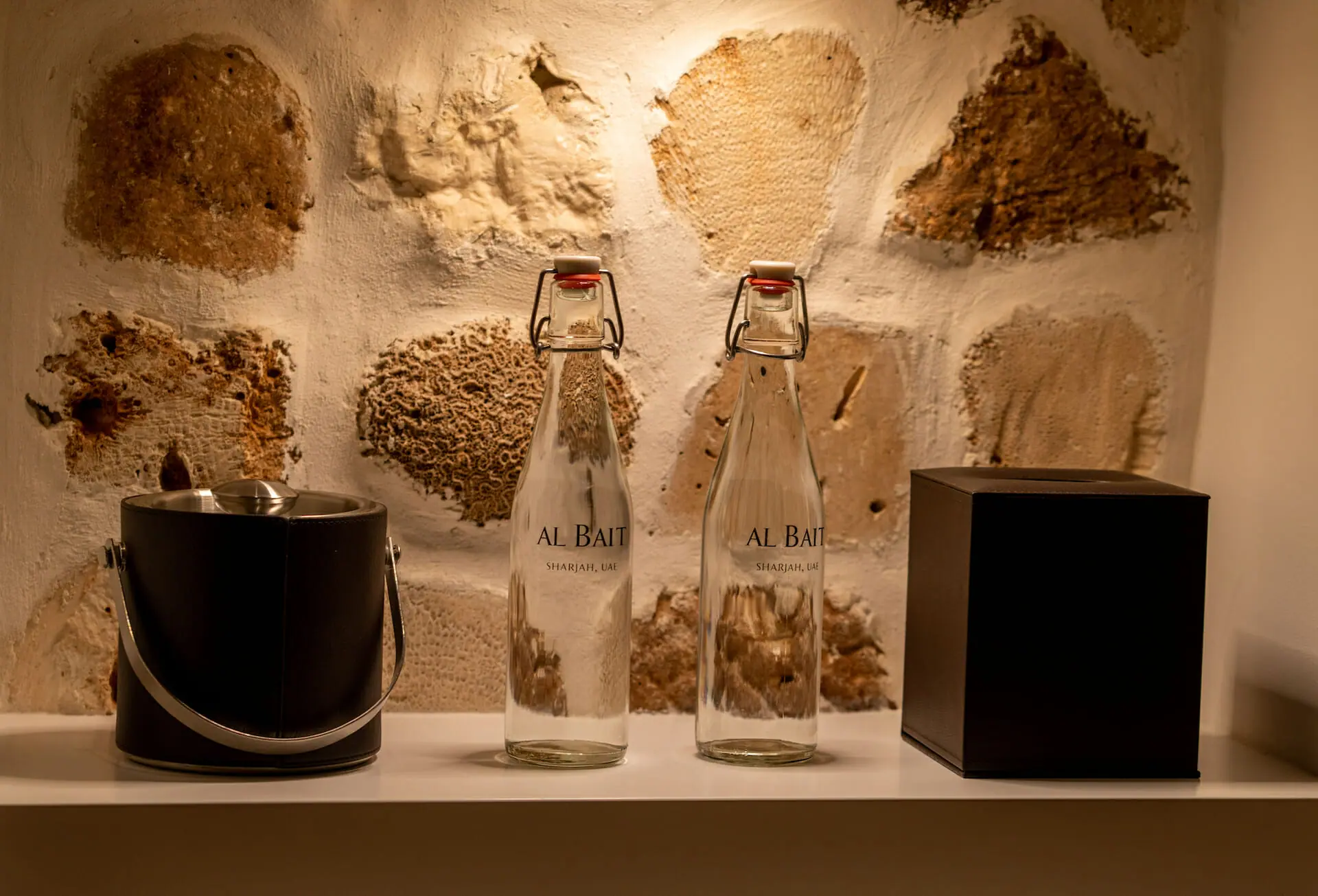 "We're very excited to announce The Bait Khalid bin Ibrahim! This results from GHM's goal to cater to our guests' evolving lifestyle and wellness needs. The new wing will deliver a superlative experience for friend gatherings, private events and even yoga retreats, imbued with the distinct sense of this historic locale as well as our unique hallmark of A Style to Remember," said Chief Executive Officer of GHM, Mr Tommy Lai.