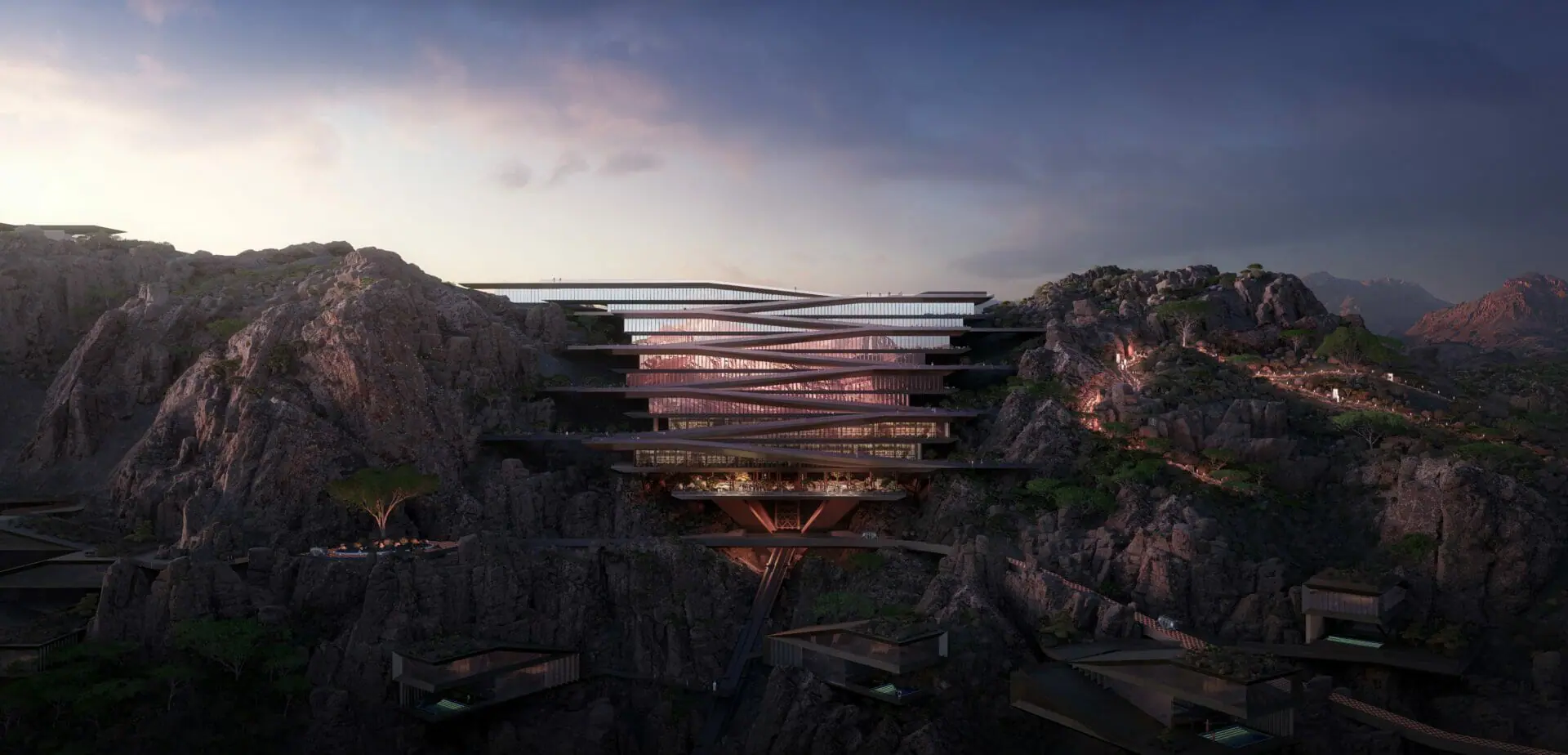 The Chedi Trojena is an upcoming first-of-its-kind hotel in the Slope Residences at the Trojena mountain resort in the Kingdom of Saudi Arabia.
As a hotel in this future-focused hospitality ecosystem, The Chedi Trojena will offer guests a range of experiences inspired by Trojena's six distinctive districts: Gateway, Discover, Valley, Explore, Relax, and Fun.
Located in the Relax district, the hotel will offer culinary, sports, health and wellness, and restorative and meditative activities, all with stunning views of the Lake of Trojena. The hotel's design blends the region's rich history with futuristic architecture, creating a luxurious sanctuary for guests.
The $500 billion giga Trojena resort, which includes 30km of ski slopes and over 100 indoor and outdoor experiences, is set to welcome its first guests in 2026.
Location: Saudi Arabia
Expected Opening: 2026
In Development
Saudi Arabia
Introducing The Chedi Hegra – a forthcoming destination that will redefine luxury and authenticity in the heart of the ancient…
Saudi Arabia
The Chedi Wadi Safar is located in one of Saudi Arabia's most important cultural destinations and will be part of the Diriyah Gate Development Authority's (DGDA) transformation of Diriyah.
Thailand
Located in the third largest island in Thailand, The Chedi Aquarius Koh Chang is set to open in 2026.
Related Articles
October 30, 2023
The inimitable creator of stylish hotels and resorts worldwide, General Hotel Management Ltd (GHM), announces the forthcoming departure of its…
January 11, 2023
General Hotel Management Ltd (GHM), the inimitable creator of stylish hotels and resorts worldwide, today announced the strategic agreement with…