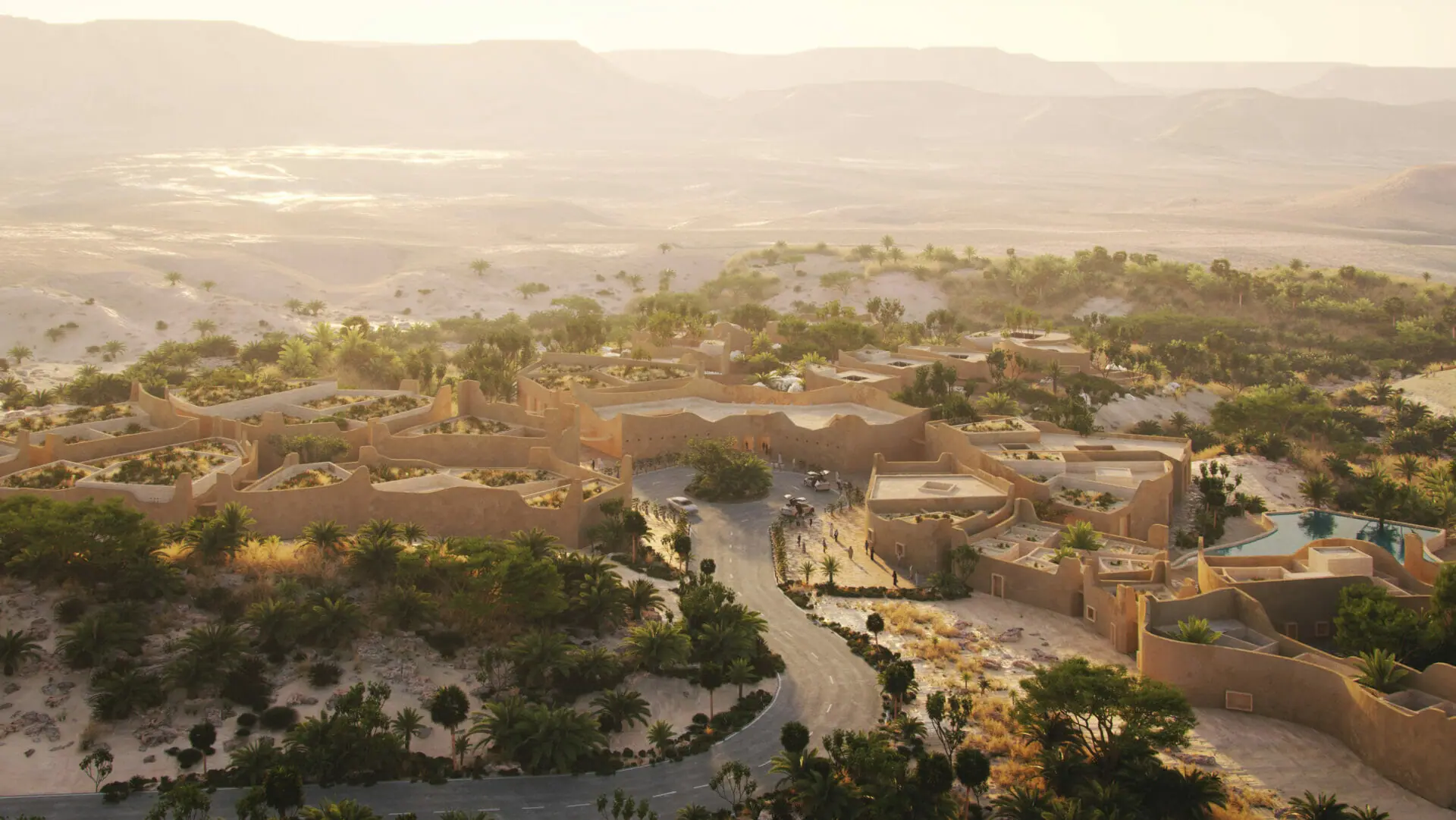 The Chedi Wadi Safar is located in one of Saudi Arabia's most important cultural destinations and will be part of the Diriyah Gate Development Authority's (DGDA) transformation of Diriyah – the birthplace of Saudi Arabia and the capital of the First Saudi State – into a premier destination for world-class cultural and lifestyle experiences.
Known for its spaces that offer tranquil environments to discerning guests, The Chedi Wadi Safar will pay a fitting tribute to the majestic Wadi Safar by delivering its renowned authentic and unrivalled approach to hospitality.
Exhibiting elegance and timeless authenticity imbued with our signature hallmark of A Style to Remember to all who visit Diriyah while staying respectful of the unique beauty of this sacred place.
Location: Saudi Arabia
Expected Opening: TBA
In Development
Saudi Arabia
The Chedi Trojena is an upcoming first-of-its-kind hotel in the Slope Residences at the Trojena mountain resort in the Kingdom of Saudi Arabia.
Saudi Arabia
Introducing The Chedi Hegra – a forthcoming destination that will redefine luxury and authenticity in the heart of the ancient…
Thailand
Located in the third largest island in Thailand, The Chedi Aquarius Koh Chang is set to open in 2026.
Related Articles
October 30, 2023
The inimitable creator of stylish hotels and resorts worldwide, General Hotel Management Ltd (GHM), announces the forthcoming departure of its…
December 19, 2022
General Hotel Management Ltd (GHM) – the inimitable creator of stylish hotels and resorts worldwide, today announced the signing of…