Chedi Muscat Spa
Our 1,500-square-metre relaxation and fitness haven, one of the largest spas in Muscat, Oman, offers the personalised, discreet service of the region's finest wellness professionals. The Spa embraces eastern philosophy with Asian oriental rituals and offers an extensive variety of beauty and massage packages based on the holistic principles of aromatherapy, Ayurveda and herbalism.
Indulge in luxurious massage and spa packages tailored to your every need. Choose from reviving body polishes, nurturing envelopment treatments, rejuvenating beauty facials and restorative baths designed to pamper and nurture as you unwind your mind, body and soul in Oman's preferred wellness sanctuary.
Ancient wisdom and modern artisanal expertise come together to deliver indulgent and sensory experiences to revitalise, rejuvenate and invigorate.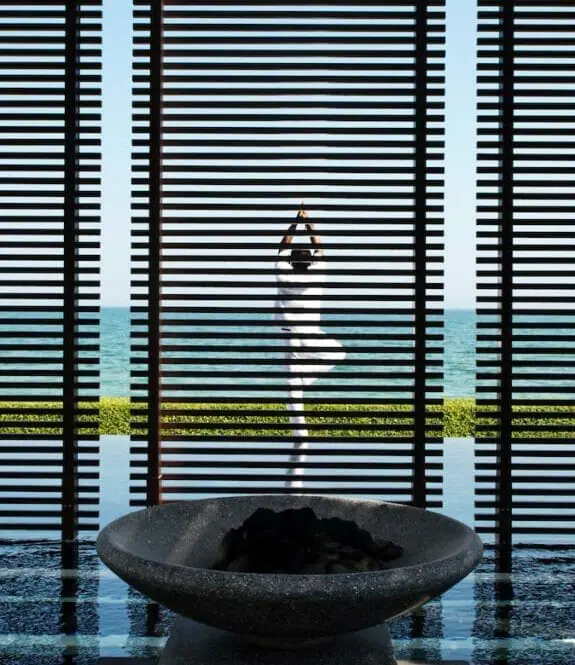 Ayurvedic Massages
Ayurvedic massages are a nuanced spa experience that has been practised and cultivated for centuries in India. These holistic treatments utilise carefully chosen herbs and oils to stimulate the body's natural healing process. Ayurvedic massage treatments at The Chedi Muscat Spa are tailored to each individual's needs to help reduce stress, improve circulation, relieve pain and increase relaxation. Experience the healing power of Ayurvedic massages today and enjoy an unforgettable spa experience at The Chedi Muscat.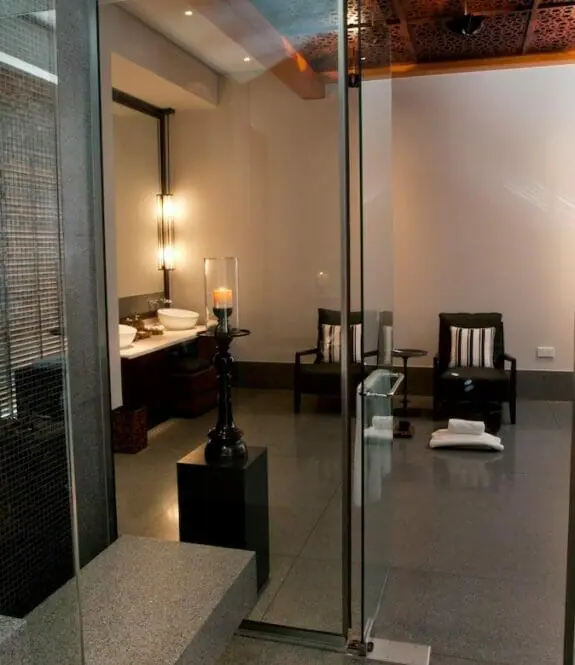 Other Massage Services
Aside from authentic Ayurvedic massages, The Chedi Muscat Spa also offers other bespoke massage services. Indulge in body polishes that exfoliate and oxygenate your skin, or relax in a restorative bath for sublime invigoration. Relish in beauty facials to revitalise your complexion, or find refuge in our envelopment treatments sure to leave you refreshingly rejuvenated. Get in touch with us today to book your spa session at The Chedi Muscat, and prepare for a transcendent treasured experience like no other.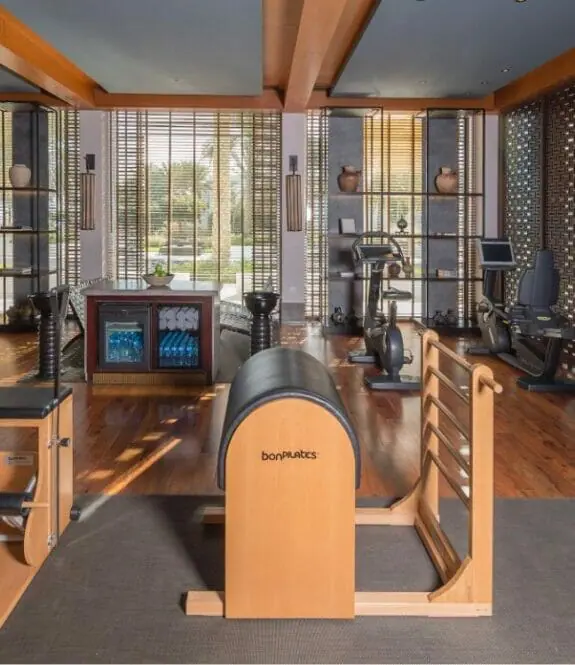 Health Club in Muscat, Oman
For those who desire to maintain their fitness regime or simply want to stay active during their time at The Chedi Muscat, Oman, we have for your health and wellness a modern and well-equipped gym. Hotel guests can enter the 700-square-metre Health Club one flight below The Spa, with experienced personal trainers, state-of-the-art gym equipment, free weights and Pilates equipment. Individuals who seek a complimenting physical routine after enjoying our spa and wellness packages can pursue organic and salubrious gym sessions at The Health Club.
Frequently Asked Questions About The Chedi Muscat Spa
Swimming Pools
The time is always right to dip into any of our three outdoor swimming pools, each carefully calibrated to maintain average water temperatures between a delightfully refreshing 28 – 30º C year round.
Our swimming pools are open exclusively for in-house guests from 8:00 am to 6:00 pm during September – April and until 7:00 pm between May – August. To maintain the highest standards of hygiene, we close each pool one at a time for specific durations during the summer months to allow for deep cleaning and annual maintenance.