GHM appoints first local female General Manager for The Chedi Club Tanah Gajah in Bali's highlands
27 September 2017
General Hotel Management Ltd (GHM) has named Deasy Swandarini general manager of its intimate 20-villa resort – The Chedi Club Tanah Gajah, Ubud, Bali – a private hideaway nestled in Ubud's emerald rice paddies.
Balinese by birth, Swandarini joins the GHM family after having spent a large part of her hospitality career in several of Bali's highly regarded resorts including Kayumanis Nusa Dua, The Royal Santrian Luxury Beach Villas, The Mulia and The Ritz-Carlton Bali. Her extensive knowledge of sales, marketing and revenue management is a natural complement for her dynamic leadership, as testified by the stellar performance of the previous resorts under her charge.
Most recently the General Manager of Kamandalu Ubud where she successfully repositioned the resort by delivering a new brand identity, conceptualised new operational standards through the introduction of a butler service, among others, Swandarini had also demonstrated her adroitness through consistently high standards in overall service and quality in the resorts where she has worked. It is no coincidence that both Kayumanis Nusa Dua and The Royal Santrian Luxury Beach Villas earned the top ranking on TripAdvisor while Swandarini was at the helm.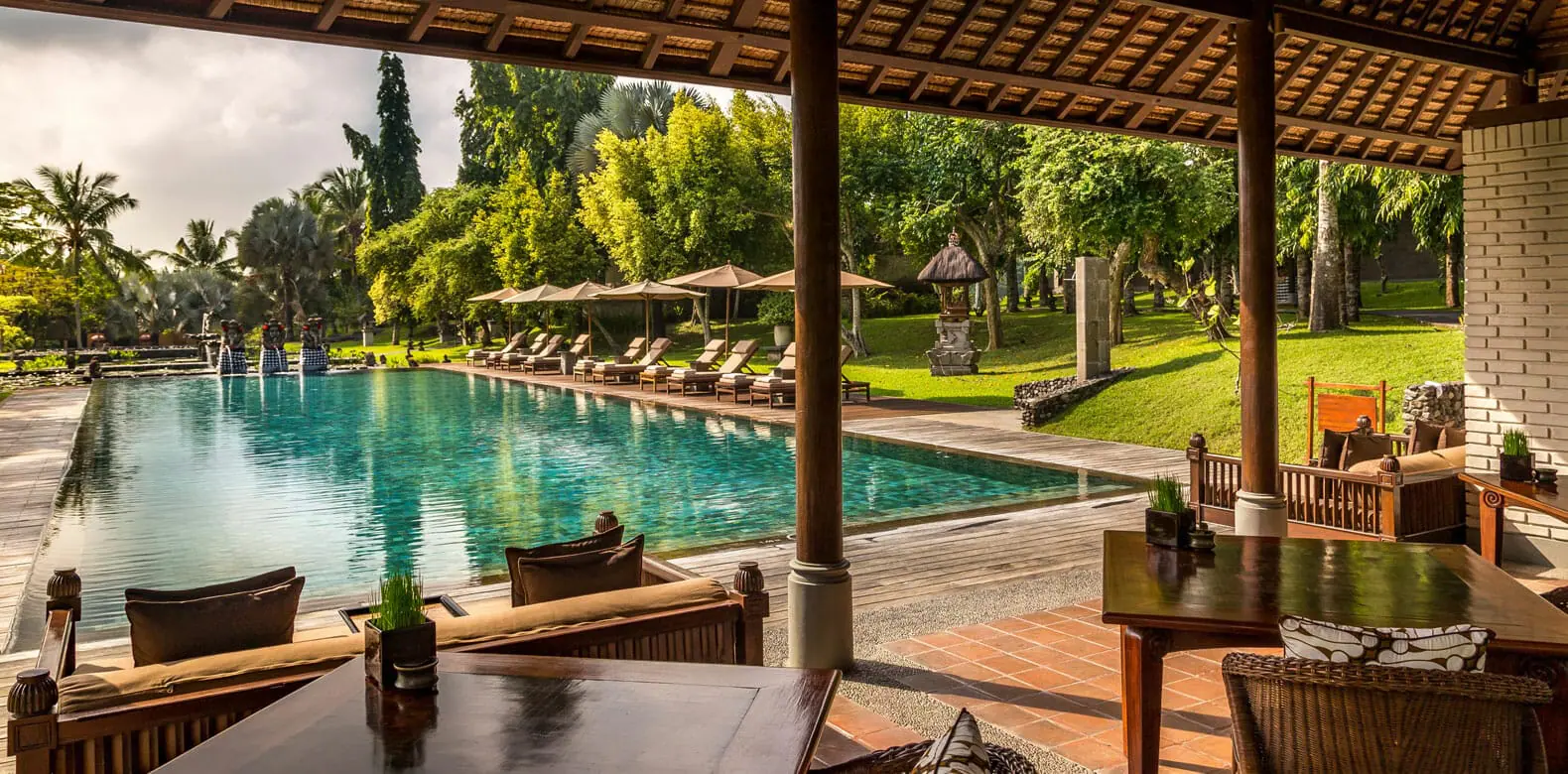 Hans R. Jenni, director and president of GHM, expressed his support, "Like the Hadiprana family, we look upon this resort more like a home; we know our guests and staff feel likewise. We believe that an individual like Deasy would be an excellent fit for this distinctive resort: she has a sparkling personality that makes her the perfect host, great connections with the local market, and she's backed by a diverse experience working with both local and international hotel chains… she will be a great ambassador for The Chedi Club in Ubud."
The Chedi Club Tanah Gajah in Ubud used to be the former holiday home of the Hadiprana family, built more than 30 years ago by its patriarch, Hendra Hadiprana. The private estate still houses the extensive art collection of the Indonesian architect, has a strong relationship with the villagers (who put up the kecak dances at the resort's amphitheatre), and is lovingly staffed by a team who treats visitors like family. It is this authentic experience that welcomes travellers, and the very reason for The Chedi Club Ubud's numerous awards and accolades under GHM's management.
"From the moment you set foot in The Chedi Club Tanah Gajah, you can sense the soul of this place and you'd realise what a special place this is. It is a privilege to be tasked to manage this resort, especially as its first local GM, and I am looking forward to welcoming more guests to experience this haven," says Deasy.