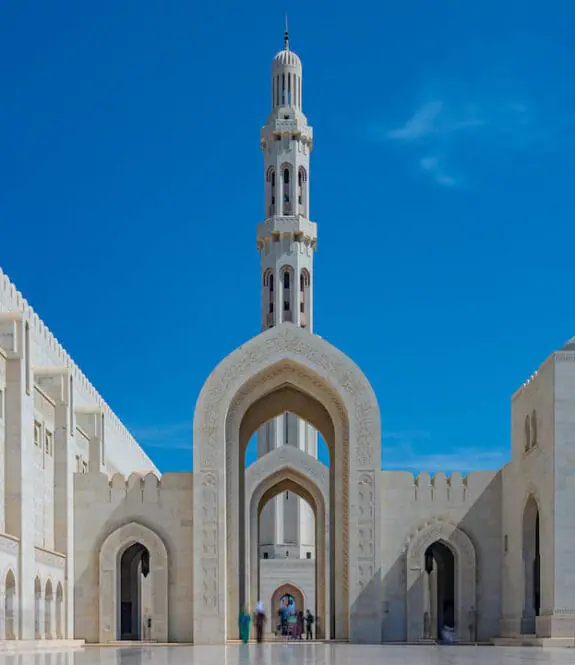 The Cultural Capital
Art & Culture
Five minutes by car from The Chedi Muscat, the Sultan Qaboos Grand Mosque is a must for art and architecture aficionados. Built of translucent Indian sandstone and paneled in off-white and dark grey marble derived from classical Persian designs, the 40,000 square metre complex and completed in 2001 can accommodate 20,000 worshippers at a time. Notice both the central dome's Swarovski crystal chandelier with gold-plated metalwork and the hand-made Persian carpet consisting of 1,700 million knots that took 600 female weavers over four years to complete.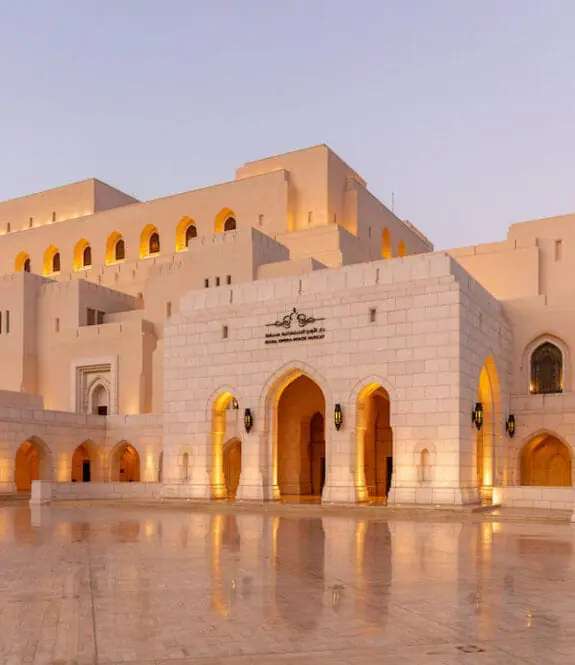 Recommended Attractions
Now that the Royal Opera House Muscat has become Oman's premier venue for musical arts, attention is turning as well to other forms of Omani artistic expression. International gallerists make a point to visit The National Museum, which is the Sultanate's flagship cultural institution, showcasing the nation's heritage from the earliest human settlement in the Oman Peninsula.
Then there is Bait Al Zubair Museum (House of Al Zubair), a private home turned museum in Old Muscat displaying the Zubair family's collection of Omani artifacts, as well as the Bait Muzna Gallery housed in a three-storey Omani heritage house opposite Al Alam Palace. Bait Al Baranda by the Corniche and Muttrah souq is another museum worth a visit as it depicts the history of Muscat through interactive exhibits from geology to ancient life, maritime to folk art.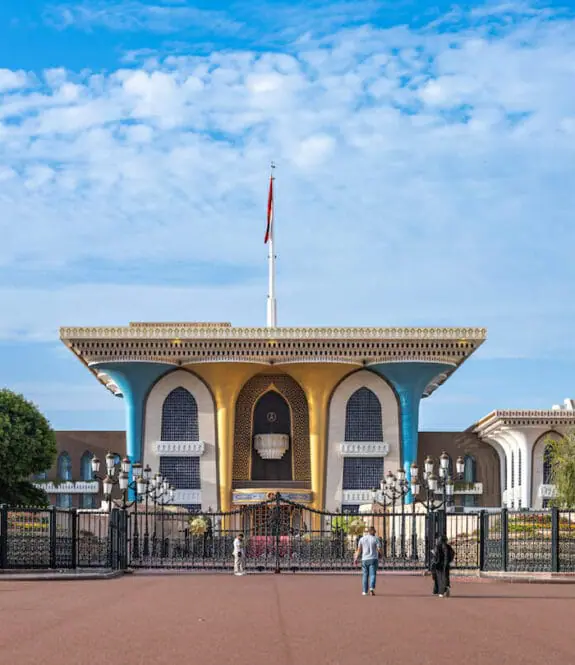 For More Information
CONTACT US
For more information or assistance with reservations, please contact:
Chief Concierge
T (+968) 2452 4400
[email protected]