The Chedi Pool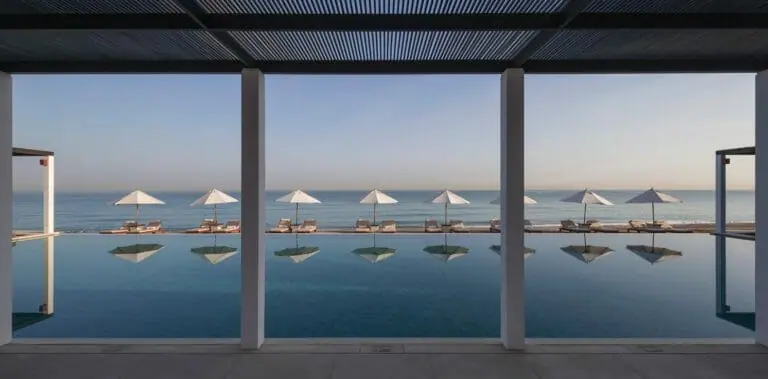 Exclusively for guests (16 years and above), our infinity Chedi Pool commands stunningly blue Gulf of Oman views from its sublime beachfront perch. Shaded sunbeds and private cabanas too keep everyone cool and comfortable in the utmost privacy while the dining cabana areas, also reserved for our guests only, serves freshly prepared Mediterranean and Asian flavours.
The Long Pool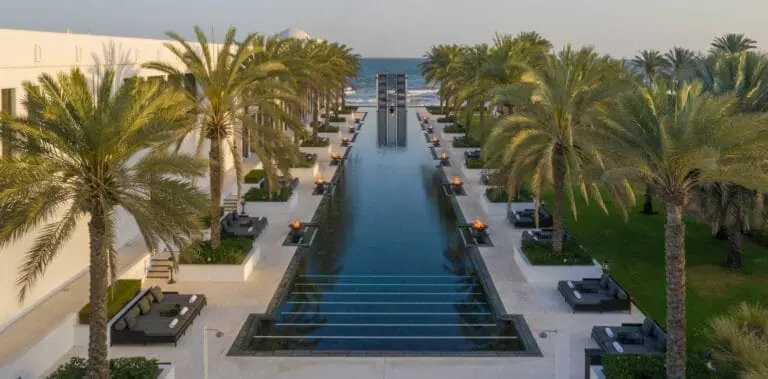 The region's longest swimming pool by far, the aptly named Long Pool is perfect for serious workouts at 103-metres in length and conveniently located in front of our 1,500-square-metre health and spa facilities. Reserved for our guests only (16 years and above), this elongated swim spot is surrounded by generously sized sunbeds and a guests-only dining area where Japanese classics and modern twists on Asian dishes fill the healthy menu.
The Serai Pool
Cossetted by blossoming gardens in our Serai Wing, The Serai Pool welcomes guests of all ages, with plenty of shade to keep comfortable and a dining menu of international favourites.