The Club Lounge
Only accessible to our Deluxe Club Room, Deluxe Club Terrace Room and Chedi Club Suites guests, The Club Lounge is an exclusive and private retreat that features an extensive library in a double-height, awe-inspiring setting. Snacks and tea are served here amongst the comfortable, elegantly upholstered European furnishings for a truly refined experience.
Guests are also welcomed back in the early evening for cocktails, drinks and canapés. In between, complimentary business services and internet access allow our guests to stay updated on developments. At the same time, leisure travellers can keep in touch before returning to the pool or beach or heading out on another sightseeing excursion.
Hours Of OperationDaily: 9:00AM – 8:00PM
High Tea & Snacks: 3:00PM – 5:00PM
Cocktails & Canapés: 6:00PM – 8:00PM
LocationThe Chedi Wing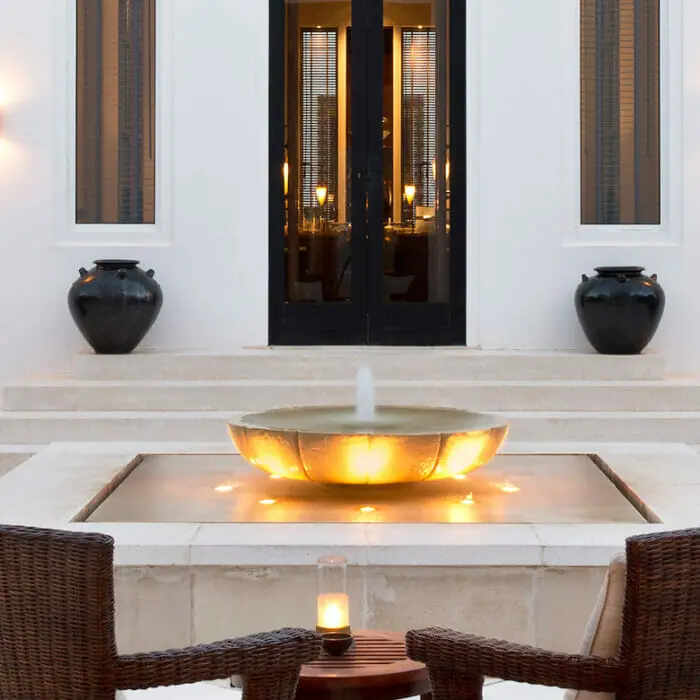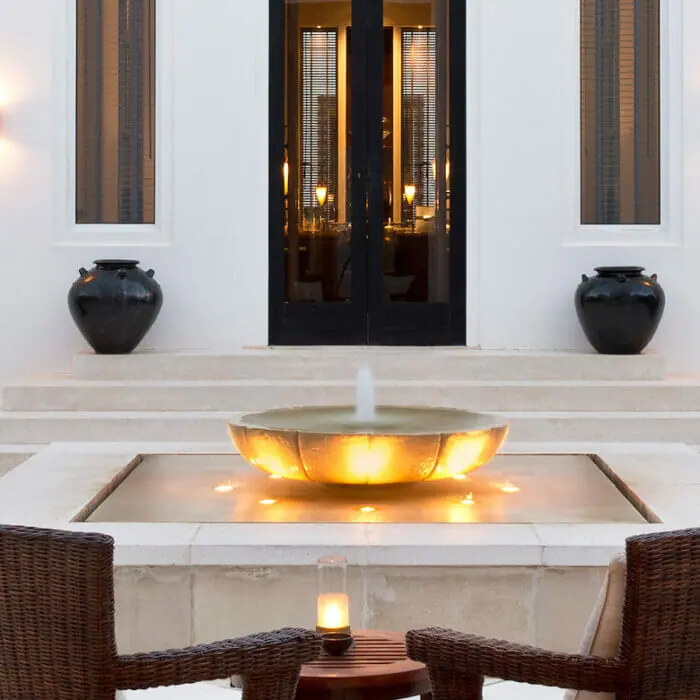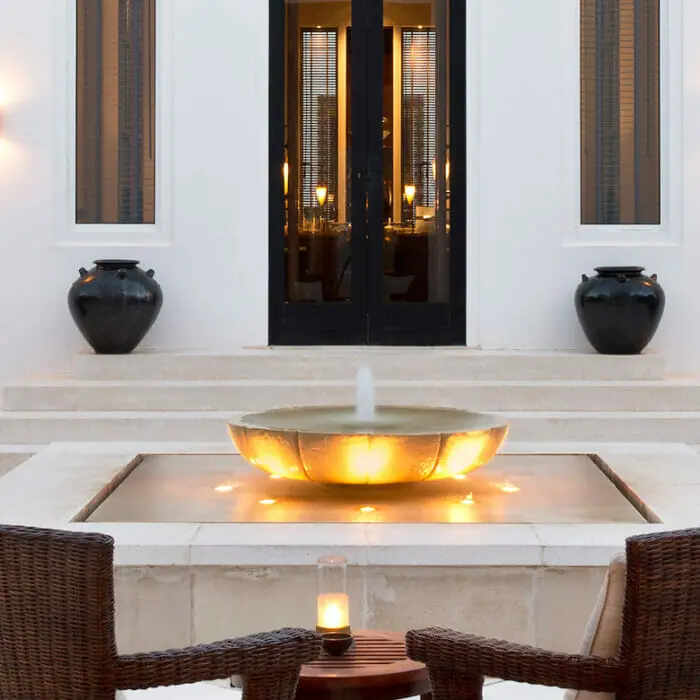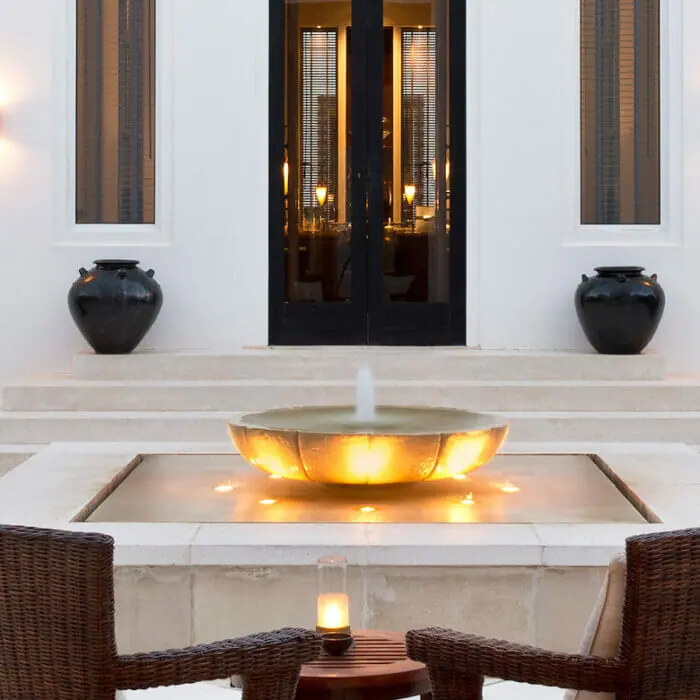 The Cigar Lounge
Only accessible to hotel guests and exclusive members. Whether you're a cigar connoisseur or looking for a relaxing lounge for a nightcap, PURO is the ideal setting, home to the finest cigars. Indulge in Mediterranean nibbles and gaze upon the endless waves of the Gulf of Oman.
Hours Of OperationSaturday – Thursday: 12:00 PM – 12:00 AM
Friday: 4:00 PM – 12:00 AM
LocationAdjacent to The Chedi Pool Cabana and the 380-metre private beach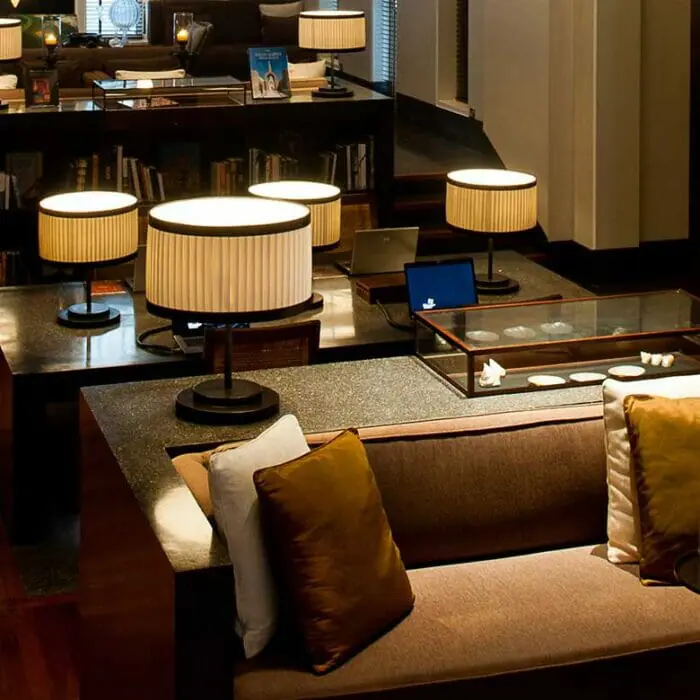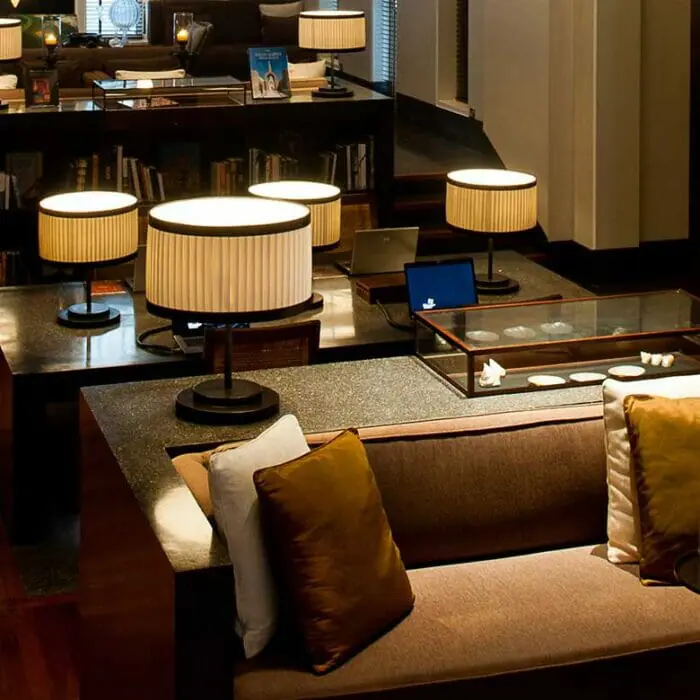 The Boutique
For a unique shopping experience, visit The Boutique located just off the main lobby area of the hotel. Housed in a cosy enclave, complete with Islamic-style arches and high ceilings, it offers a full range of carefully selected, handpicked items. At The Boutique you can pick up pieces of art, hand crafted ornaments, jewellery from skilled artisans, leisure wear and much more, all blended harmoniously together in elegant displays.
Hours Of OperationDaily: 9:00AM - 10:00PM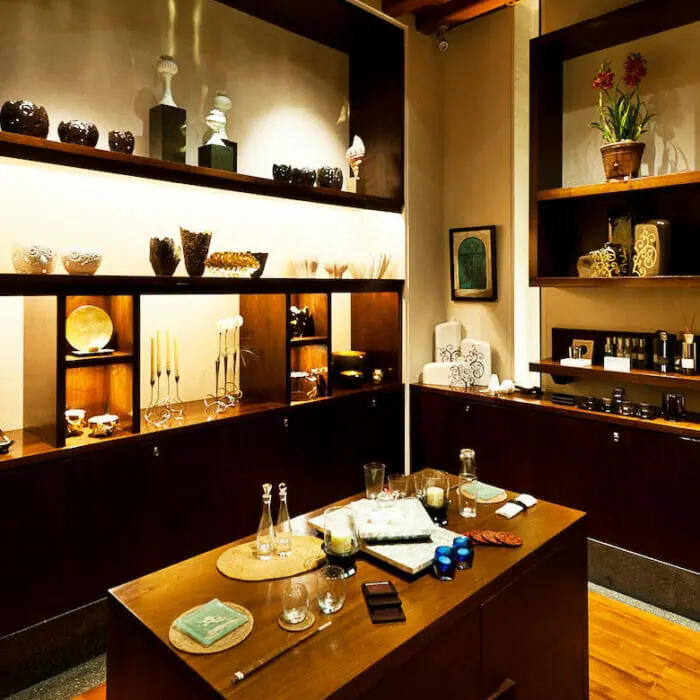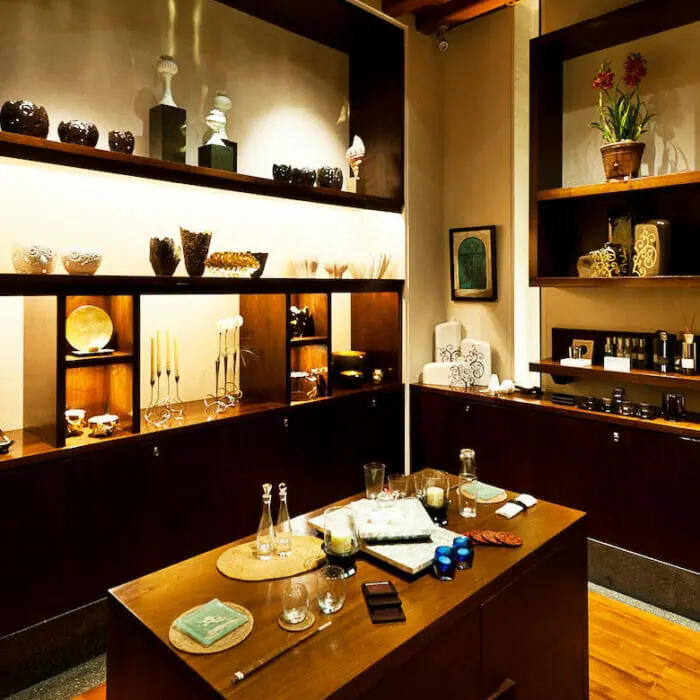 Unrivalled Experiences
Facilities at The Chedi Muscat are utterly unique. Eight venues whisk our guests around the culinary world, from the Western and the Middle East to Southeast Asia and India. Dine casually with bare feet in the sand, under starry Arabian Nights or more formally under European chandeliers.
Add sparkle to any meal with Omani jewellery from our treasure chest of a boutique where exquisite local artistry is elegantly displayed alongside resort wear and handcrafted keepsakes under soaring Islamic style arches. Should outside realities require your attention, our intimate Business Centre at the Serai wing stays open for your convenience.