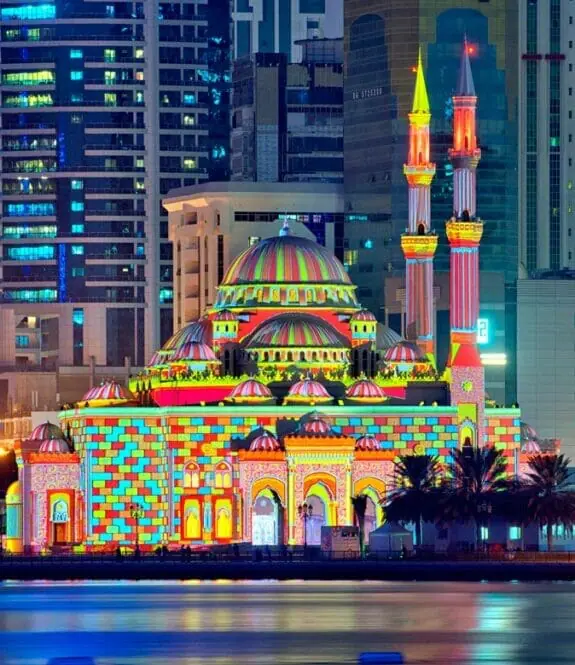 The Cultural Capital
Sharjah Museums & Other Cultural Centres
Compact in size, Sharjah brims with cultural offerings. The Emirate has 17 museums, a prestigious annual International Book Fair and the Sharjah Biennial, held from March to June.
The hotel's location within the Heart of Sharjah makes this a natural starting point to discover the architecturally acclaimed heritage buildings of the Sharjah Arts Area, where the Sharjah Art Centre for the Art of Arabic Calligraphy and Ornamentation offers a visually engaging introduction to our artful heritage.
Especially popular with families, glimpses of the past are artfully displayed at the Sharjah Heritage Museum. A walk along the Corniche leads to the gold-domed Sharjah Museum of Islamic Civilisation, one of our most celebrated arts institutions.