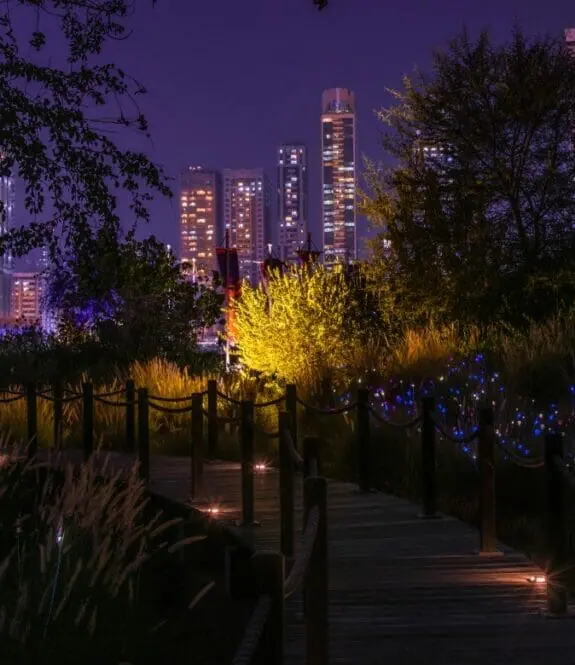 Luxury Concierge in Sharjah
CONCIERGE SERVICES TEAM IN SHARJAH
The multilingual concierge team at The Chedi Al Bait, Sharjah is committed to exceeding the needs of our business and holiday travellers. Cultural tours, museum visits, golf course tee times, spa appointments and restaurant reservations are easily and immediately arranged upon request. We are also here to make your travel to and from Sharjah utterly seamless, be it assistance with air tickets, foreign exchange or transfers. As some of the most highly informed residents of the UAE, our concierge has insider access to the best seats for the latest theatre, live music and sporting events in both Sharjah and Dubai.
For families with children, our concierge team is here to provide peace of mind and convenience. We are happy to arrange for highly qualified babysitters, so that parents can enjoy a night out without worrying about their little ones. Additionally, our concierge services also extend to connect you with our on-call doctor to attend to any medical emergencies, all of which ensures our guests have a worry-free and comfortable stay with us throughout.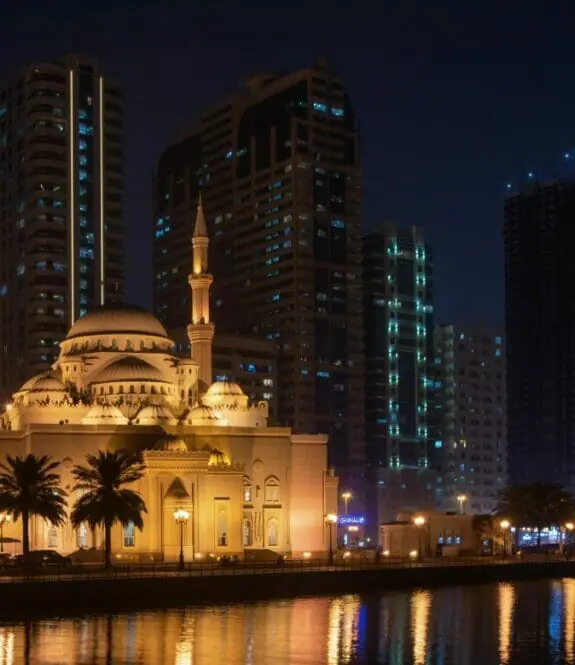 VIP Luxury Concierge Services
Uncover a world of possibilities at Sharjah and Dubai when you check in with us at The Chedi Al Bait, Sharjah for your next getaway. We believe that life is meant to be lived, and the GHM group has pioneered and perfected the concept of luxury lifestyle management and benchmarking bespoke concierge services to grant our hotel guests access to the luxe life in Sharjah and Dubai, connecting you with the things you love most.
LUXURY EXPERIENCES
Hotel guests can now pursue their passions by choosing from a wide array of curated special events and opportunities for discovery on their travels to Sharjah, Dubai, or UAE. Whether it's tickets to the Sharjah Aquarium; a once-in-a lifetime chance to camp overnight in the desert on a safari tour; a fun family day out at Dreamland Aqua Park, or a gastronomic experience with a world-famous chef, the doors of luxe travelling are now open to hotel guests of The Chedi Al Bait, Sharjah. Guests will have the freedom to explore their personal interests in the most meaningful and memorable ways on their holiday in Sharjah.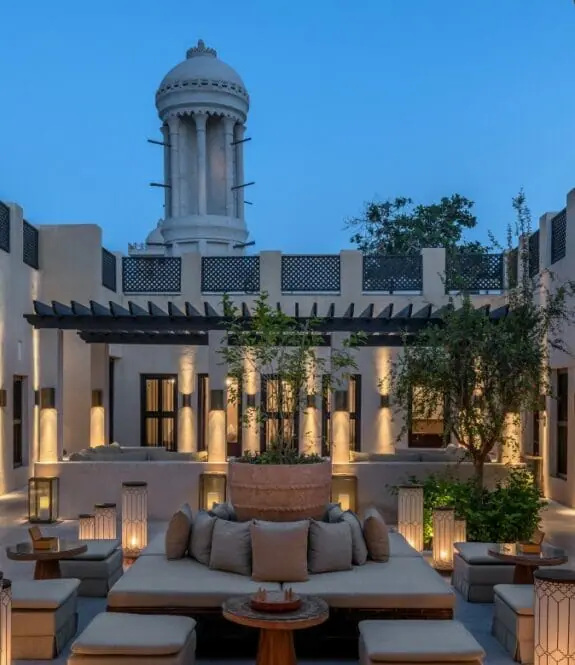 Elite Concierge Services That Anticipate Your Needs
Our VIP concierge team in Sharjah endeavours to anticipate your unique needs, ensuring that your preferences are recognised, to meet your desires before, during, and after your stay. You can trust our concierge services to reserve on-property amenities like restaurants, spa treatments, and even make arrangements for special occasions.
So, whether you are here for business or pleasure, rest assured that the concierge team at The Chedi Al Bait, Sharjah will go above and beyond to make your stay a truly exceptional one.
CONTACT OUR CONCIERGE SERVICES TEAM
For more information about hotel services, please contact us at [email protected]
Frequently Asked Questions About Our Concierge Services in Sharjah and Dubai
A luxury concierge refers to a single point of contact for the planning, managing, and coordinating high-end travel experiences. When you engage in the services of a luxury concierge team, they can help you plan your entire trip, be it finding the best deals and prices or arranging for private tours to certain destinations.
All of our hotel guests are entitled to the concierge services that The Chedi Al Bait, Sharjah provides. However, if you're planning a day trip out to explore Dubai, have something special planned, or want to book a special tour to explore the region, you can always reach out to our VIP concierge team at 
[email protected]
 and they'll get back to you as soon as they can.
A luxury concierge can provide a variety of services including: Travel arrangements, dining reservations (including at exclusive or hard-to-get restaurants), event tickets, personal assistance with errands and tasks, private tours and experiences.
An important thing to note is that the services a luxury concierge provides can vary depending on the company or individual.