Discover A World Of Gastronomic Delights At The Chedi Al Bait, Sharjah
Indulge in the finest dining experience in Sharjah with our collection of upscale 5-star restaurants and chic cafés: Savour creative cuisine, impeccable service, and stylish surroundings. Come and taste the sophistication of Sharjah's culinary scene and treat yourself to a matchless culinary journey at the fine dining restaurant and fancy cafés at The Chedi Al Bait, Sharjah, for an ultimate indulgence.
5-Star Fine Dining Restaurants & Fancy Cafés in Sharjah
Pamper your palate on each journey through the culinary world in our fancy fine dining restaurant and cafés. Essential to the dynamic cultural life of Sharjah is its cuisine. Whether you crave avant-garde cuisine or classic luxury selections crafted by experienced chefs, there's something to suit all tastes in this city steeped in beauty and culture.
Find fancy international fare from morning to evening in The Restaurant–the surprising array of our original flavours at this 5-star restaurant is anything but plain vanilla. Alternatively, rev up anytime with Arabic or Turkish coffee at The Café, designed for relaxing, with a side of people watching and birds chirping while you unwind.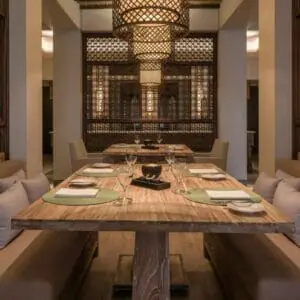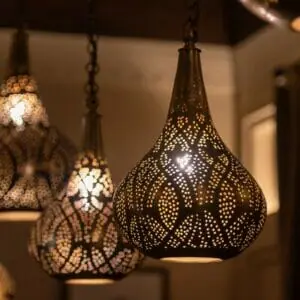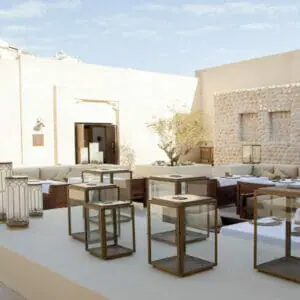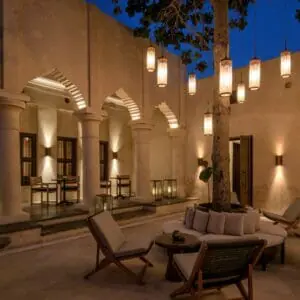 Frequently Asked Questions
If you're looking for a fine dining experience that will delight your family's taste buds and entice their senses, then look no further than The Restaurant, which blends the best Eastern and Western cuisine.
With a charming open-air courtyard to enjoy outdoor seating and an interior with a chic, sophisticated design inspired by Emirati culture, this 5-star fine dining restaurant has something to offer everyone in your family, from the diverse selection of breakfast offerings to the classic international lunch and dinner dishes.
After your family meal, why not explore one of Sharjah's many attractions or Dubai shopping hotspots? Contact our friendly concierge team, who will help you create a truly memorable experience during your stay at The Chedi Al Bait, Sharjah.
Dressing up for a fancy fine-dining restaurant is an exciting affair. Take the opportunity to create a stunning ensemble that exudes sophistication.
For ladies, slip into a floor-length skirt of feathery, lightweight fabric for an elegantly romantic look. For gents, the easiest way to look your best is with a well-tailored suit or sports jacket with matching trousers, depending on your preference.
Treat yourselves to the special café tray for two over at The Café, complete with delectable pastries and irresistible homemade sweets. Whether on your first date or celebrating an anniversary together, The Café guarantees an unforgettable dining experience in the stunning surroundings of Bait Majlis Ibrahim Al Midfa's heritage house.
We also offer romantic wedding packages for couples looking to create a magical atmosphere on their big day. Feel free to reach out to the multilingual concierge team at The Chedi Al Bait, Sharjah, to find out more.