We are delighted that GHM's latest addition, Al Bait Sharjah, was recently named United Arab Emirates' Most Luxurious New Hotel by Robb Report.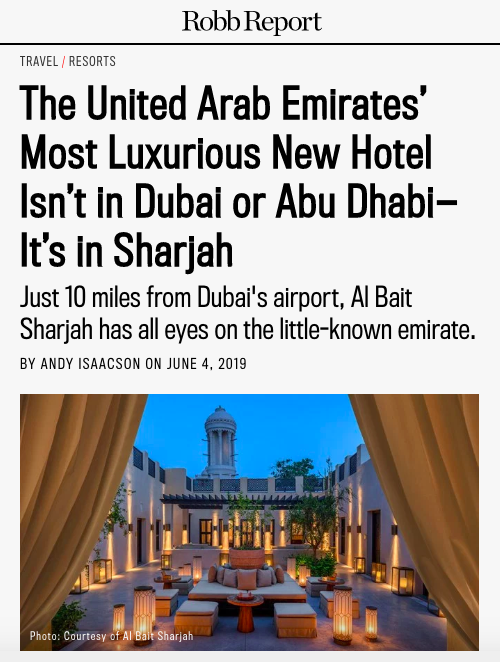 Luxury Accommodation in The Heart of Sharjah
A mere 25 kilometres from Dubai, the Emirate of Sharjah is in the midst of an exciting cultural renaissance, with the Emirate's largest and most ambitious historical preservation project at its nexus. Here at the Heart of Sharjah, where Islamic heritage meets an inspiring contemporary scene, GHM has converted a collection of historic manor houses into Al Bait Sharjah, a 53-key Emirati luxury hotel that delivers bespoke services where beauty, unparalleled hospitality and a sense of home become inseparable.